Trey Lyles is stock on the rise. After an impressive college campaign at Kentucky, the lottery pick quickly made himself a staple of the Utah Jazz rotation early on, even cracking the starting lineup from time to time as a 20 year old rookie. Now in his second season, he's continuing to up his average on the hardwood while also catching our eye with his kicks on and off court. From OG Kobes to classic Jordans, see what Trey's rocking in the latest My 5.
Nike Zoom Kobe III "Fade to Black"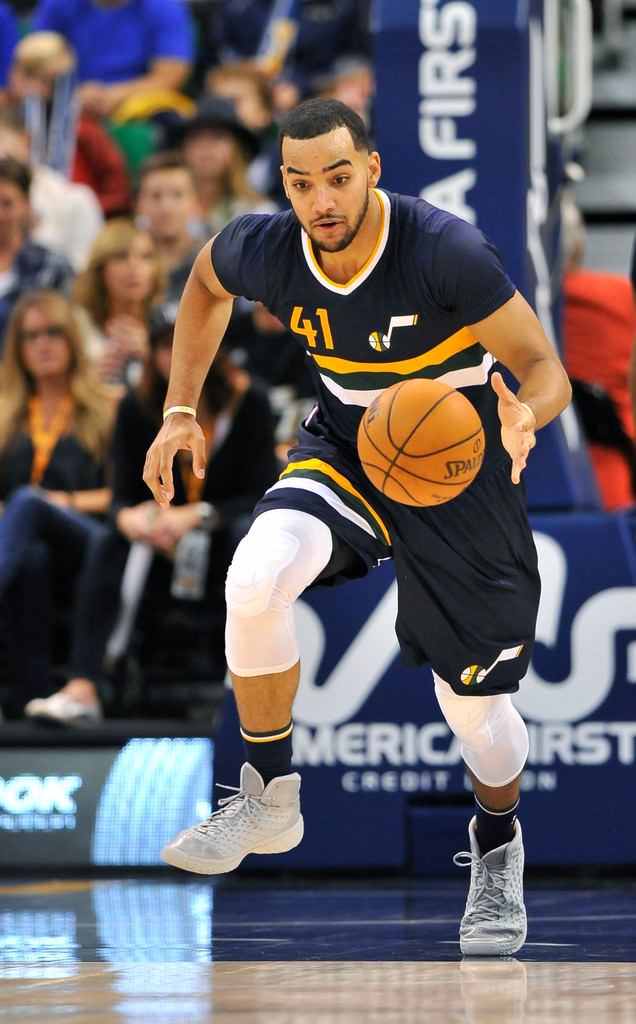 Trey Lyles: "I've been wearing those a lot. I just got the Fade to Black Pack and the IIIs were the first pair I played in. I never played in IIIs before and they're probably some of the most comfortable Kobes I've ever worn. I've been wearing the FTB VIs too, but I'm waiting to break out the other ones."
"Playing against Kobe in his last game was crazy. Besides the game, just the atmosphere. I was seeing people I'd never seen before — Kanye, Jay Z and Snoop Dogg all on the sideline. But then the game itself was crazy. Me, I'm a Kobe fan so being in that position was awesome for me. His last game going out like a true legend was awesome."
*Editor's Note: Kobe was the only player who scored more than Trey in his last game.