Anhia Santana, also known as Distortedd, is one visual artist who's actively bringing pop culture art to new heights.
With her keen taste for psychedelic interpretations and tasteful reworks, Santana has seen her work featured by likes of The Fader and MILK Magazine, shared by artists like Erykah Badu and DJ Khaled, and even pack out multi purpose venues — seen most recently by her Bape-inspired D.O.M. gallery event in Los Angeles.
The coolest part for us? She also serves as a front-runner when it comes to women's street wear and urban fashion.
Between being a mother, planning a U.S. wide "Paint n' Sip" tour and dating lyrical artist MadeinTyo — life can be a bit crazy. Despite all of that, we caught up with Santana in the middle of it all to take a break from the rush and talk sneakers.
Check out Distortedd's sneaker rotation below, in our latest installment of My 5.
Gucci Ace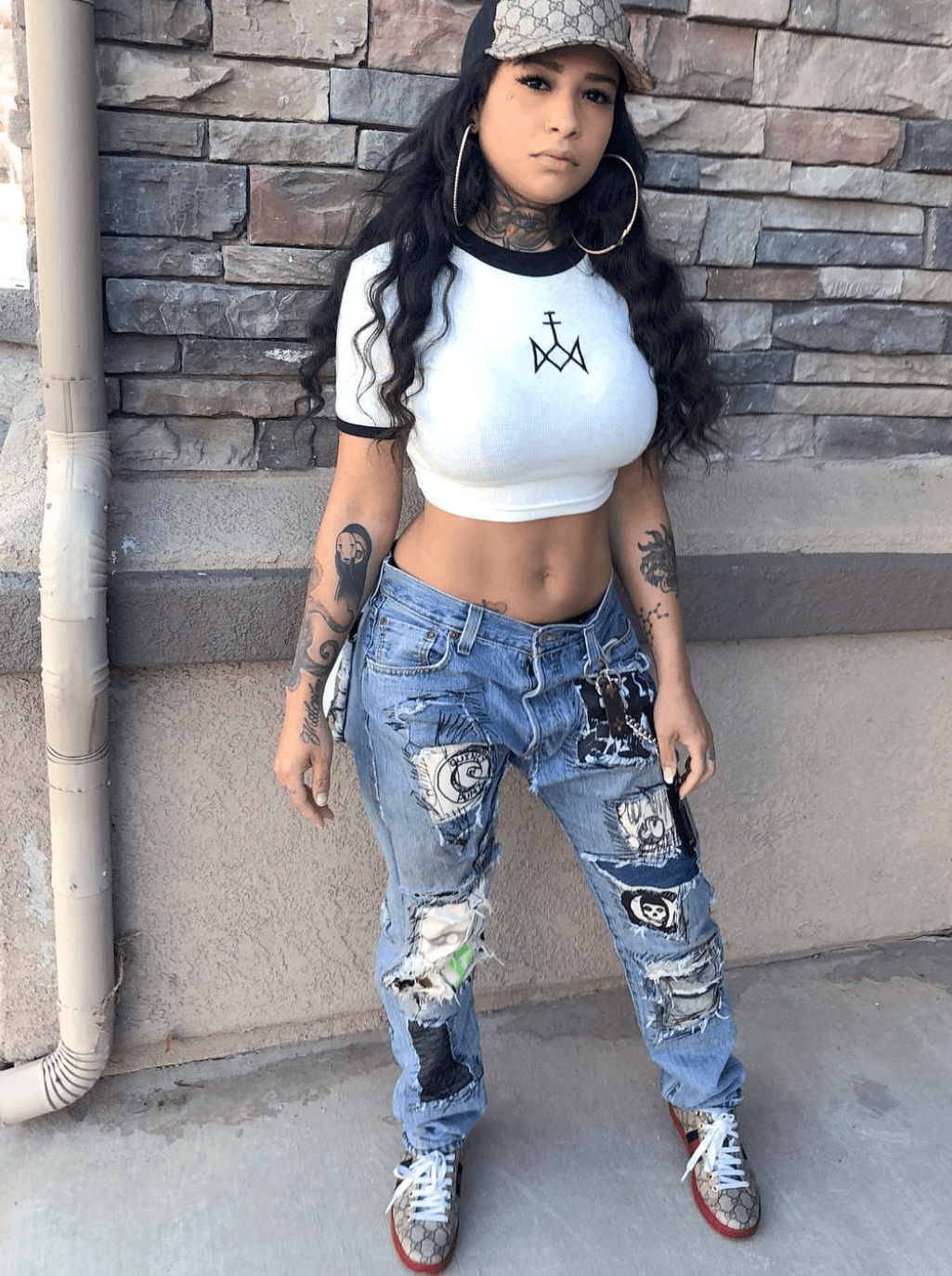 Distortedd: I really love designer shoes and I like these because they're more like sneakers than most designer shoes. I have the ones with the blue platform. I like these specifically for their whole pattern — you know, the traditional Gucci print? I love how they're covered in that entire pattern. I like shoes that you can just throw on, you know? And these are definitely a pair of shoes that I can just throw on. They are so chill, like they aren't doing too much. Most designer shoes do too much. You can just wear them to go out somewhere, even to the mall or wherever.
The Aces with the bees or the snakes, or the flames — those are too much! I don't like those! Like, yeah, I'd wear them but I would be over them after one wear. The ones that I have with the all-over print, those are just so classic. They will never get old.
Nike Air Max 95 LX "Gunsmoke"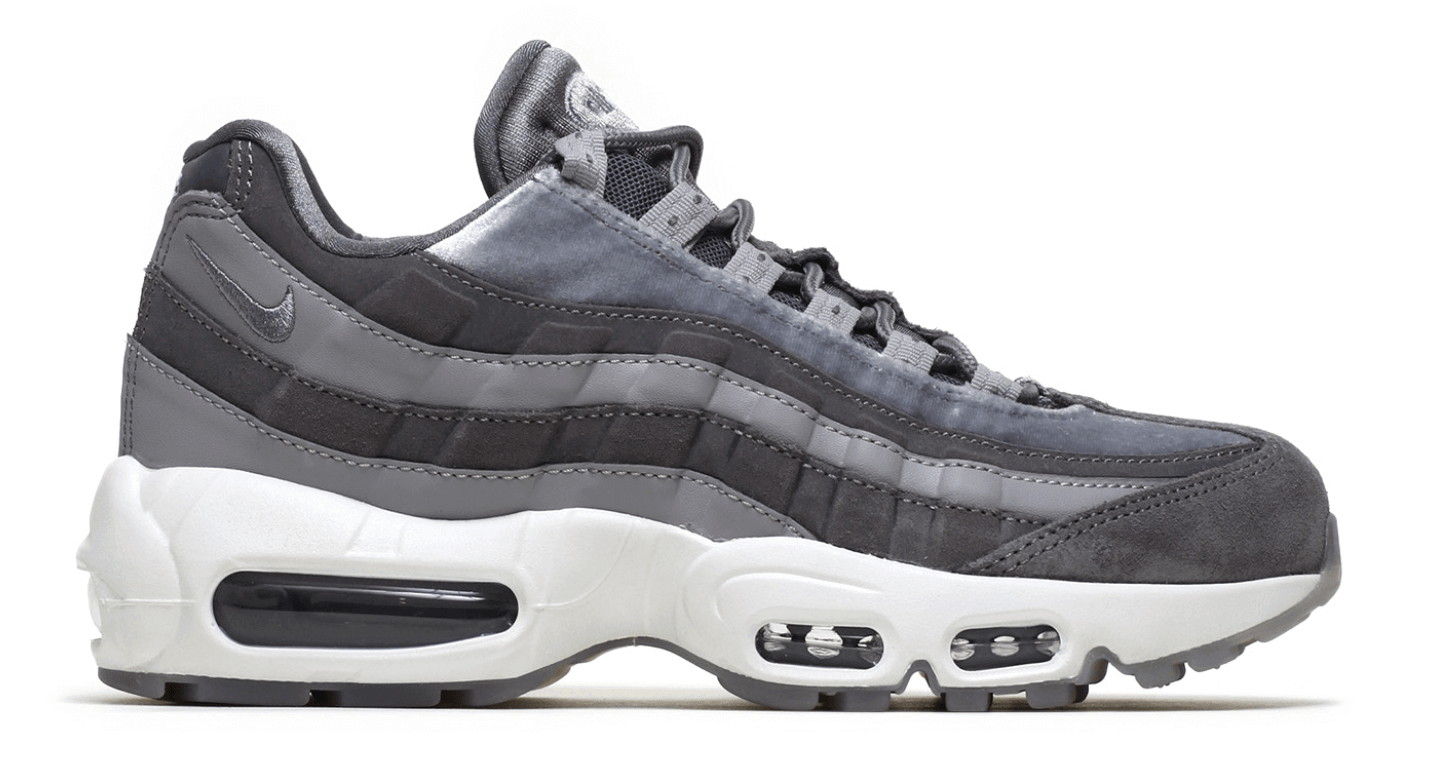 Honestly, it's always been Nike for me, I don't really wear any of that other stuff.
Distortedd: These are so popping overseas — I love it. I love how Nike is coming out with all the new colorways, too. Those look so dope. These are my favorite pair of the 95s actually, with the grey velvet! They just look really cool, the way the grey looks and how they go with so many fits. I really like the Air Max 95s because of the comfort and the platforms they have at the bottom of the shoes — the bubble!
Vans Sk8-Hi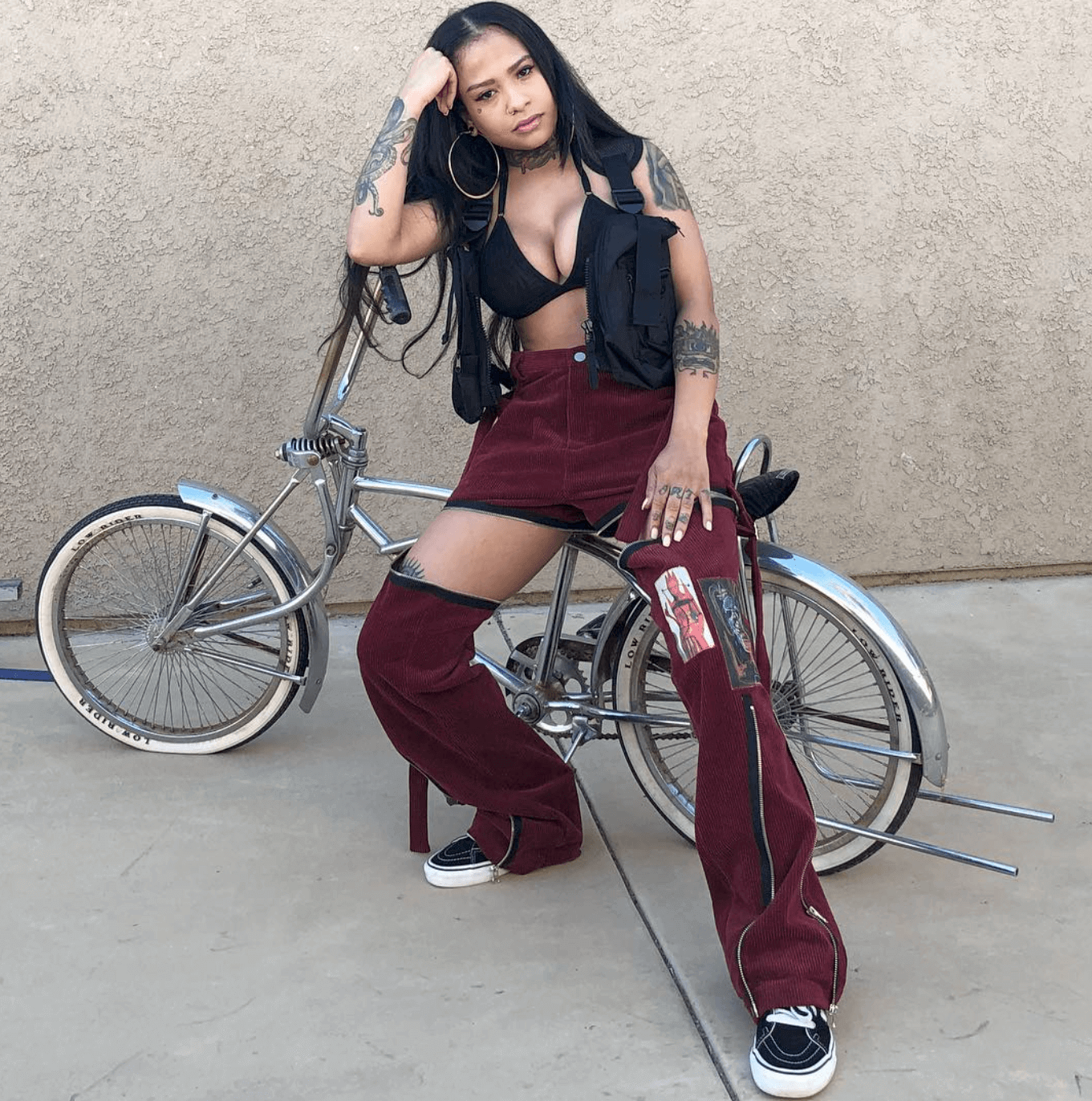 Distortedd: I don't really like the low-tops like that. I like to wear skirts and stuff and sometimes I'll dress girly. The Sk8-His really just go with anything. They look really nice, especially with skirts and dresses. I used to play around with skating, I was never really good at it though. [Laughs]
Nike Air Max 97 "Metallic Gold"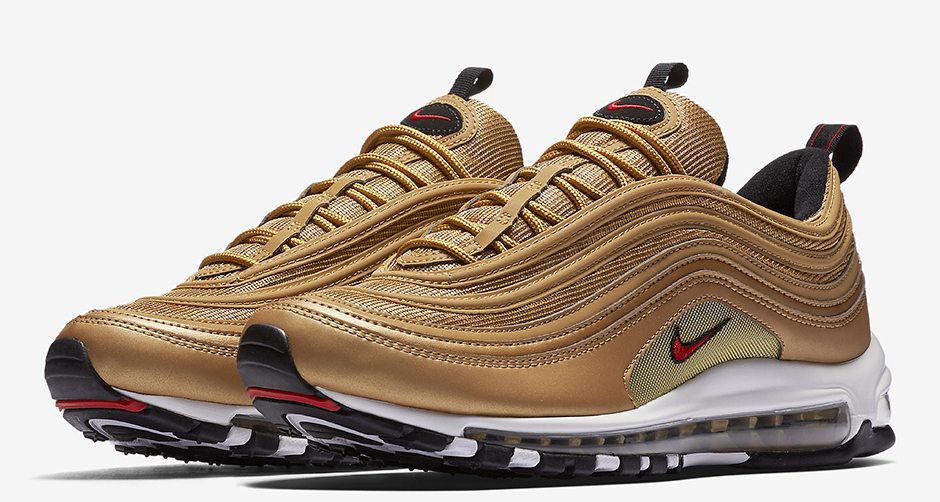 Honestly the whole look of the Air Max 95s and 97s are so smooth.
Distortedd: I actually fuck with Nike a lot. They show me a lot of love, too. They'll send me sneakers from time to time. Nike actually just recently sent me this pair of Air Max 97s! I love them because they remind me of the recent collab they did with Sean Wotherspoon — those are hard, too. Honestly the whole look of the Air Max 95s and 97s are so smooth. I really enjoy wearing these.
Nike Air Force 1 Low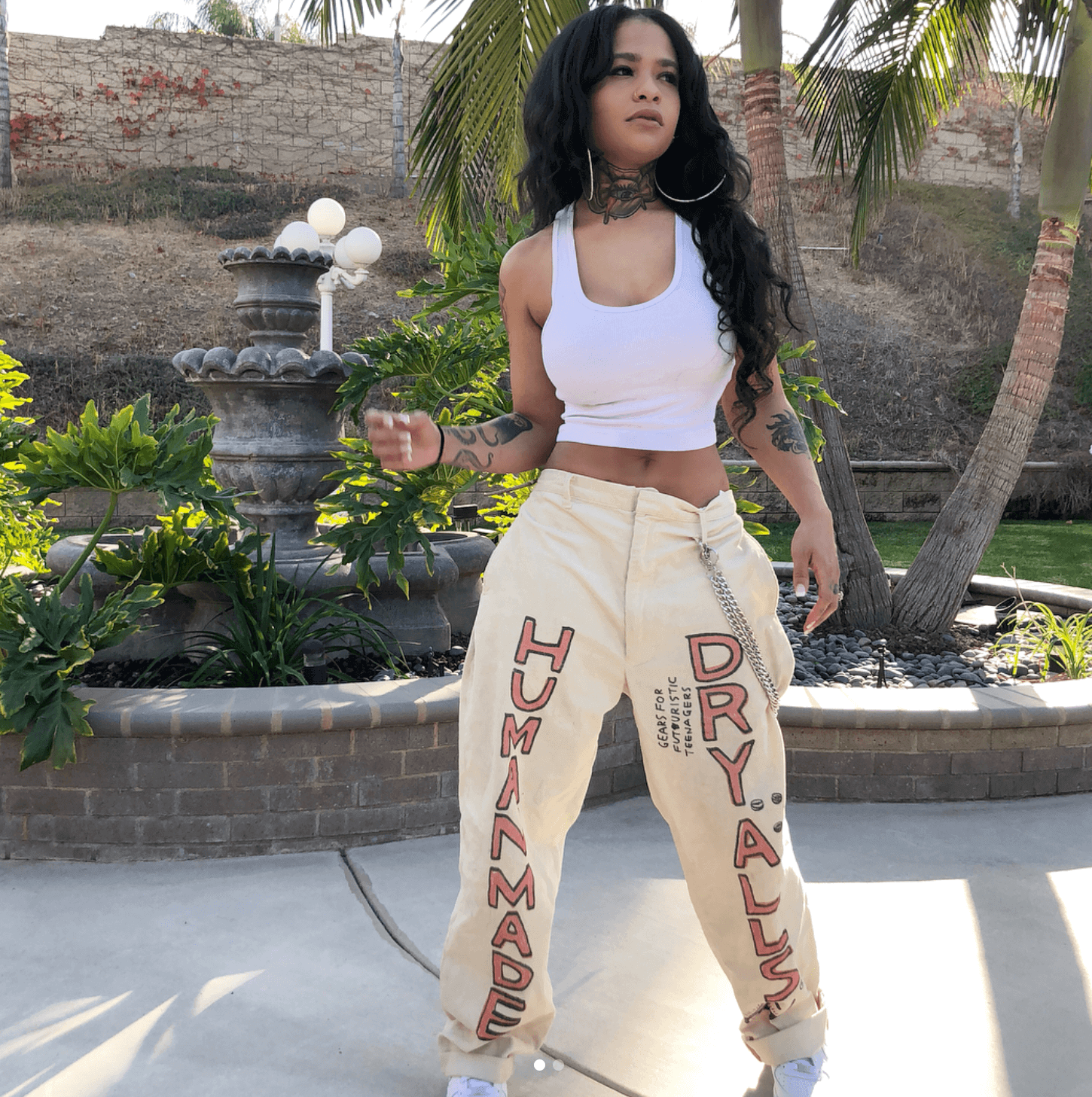 Distortedd: I love the lower platform on the AF1s — I also really try to rock as many retro AF1s as possible. Air Forces are seriously one of the best go-to sneakers for me, because they just go with any outfit. The all-white is just a must have at all times. Also the the new hightop SF-AF1 Highs with the extra straps — those are really cool. I have those in black and tan. I just don't wear them very often because I don't like to wear my shoes down to the point where they look ruined. I like to save them to wear a couple years from now so I can wear them again later, you know?
Keep up with Distortedd via Instagram and Twitter, and keep an eye out for upcoming announcements regarding her Big-City Only "Paint n' Sip" tour — coming soon!