Witness Promise.
In honor The I Promise School in Akron and its continued growth, today's Nice Kicks' Throwback Thursday pays tribute to arguably the most important athlete of the current generation, an athlete whose stature has transcended the game of basketball: The King, The Chosen One, LeBron James.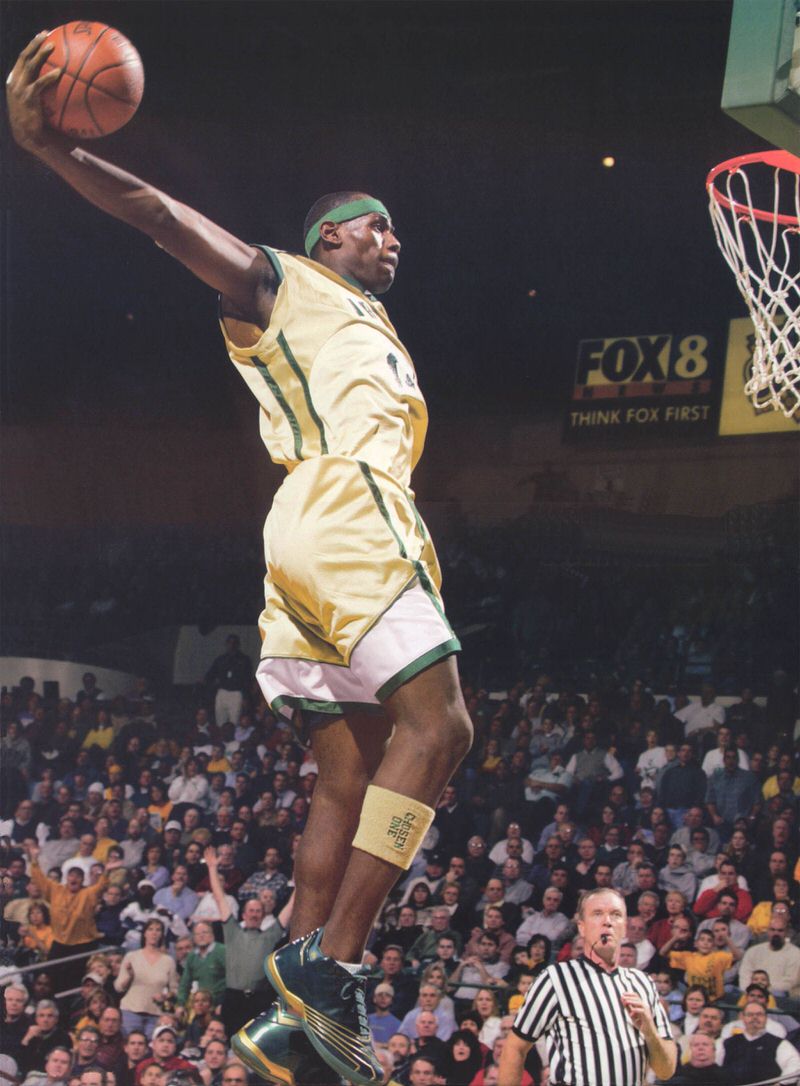 LeBron entered the League in 2003 and took the NBA and world by storm, making an immediate impact on both hardcore and casual basketball fans alike by virtue of his athleticism, charisma, marketability, and personality.
The hype surrounding his NBA debut at Arco Arena against the Sacramento Kings was fully justified as the entire basketball world had been put on notice about a certain 6 foot-8-inch athletic phenom from the 330 who had finally arrived on the world's biggest basketball stage. While James and the Cavs filled with young and up-and-coming players like DaJuan Wagner, Darius Miles, Zydrunas Ilgauskas, Ricky Davis, and Carlos Boozer initially suffered through early growing pains en route to a 35-win rookie season, the stage for future greatness was set.
As The Five Stairsteps said in their classic 1970s song, "Ooh Child," things would get easier and brighter for Northeast Ohio basketball fans. Over time, James showcased his talent, leadership, and supreme athleticism, helping lead the Cavs from the NBA's basement to the Promised Land and as a perennial Eastern Conference powerhouse.
Basketball fans and enthusiasts across many age groups recognized and appreciated James' athletic potential and his athletic genius. Even hardcore '90s basketball purists and conservatives would come to appreciate his everlasting footprint on the game of basketball, footwear, and sports culture.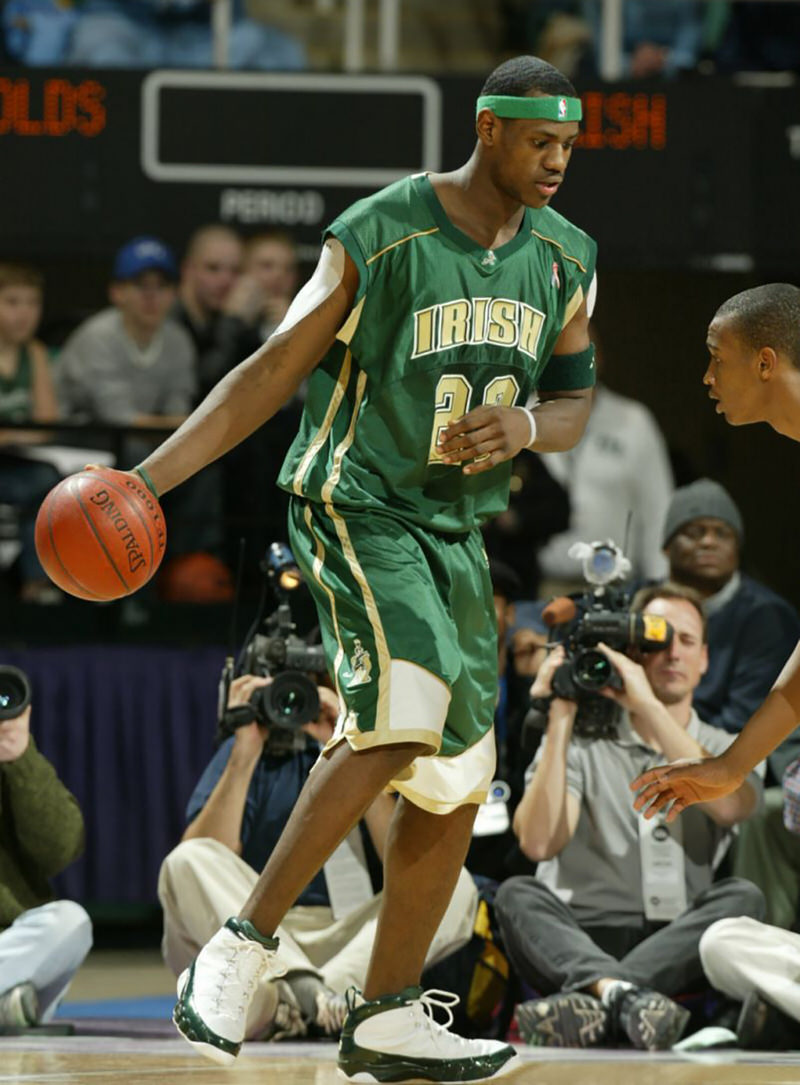 While James took the floor wearing the iconic Nike Air Zoom Generation, LeBron also has been laced in a full gamete of rare, player samples from both his own signature line and select Air Jordans as well, including the Air Jordan 3 Retro in the white/cement grey colorway, and the Air Jordan 9 Retro, which featured an all-black synthetic leather upper with a contrasting white outsole.
The latter pair proved a gift from Quentin Richardson, who also gave his PEs to a young Dwyane Wade.
However, the most iconic, coveted, and influential LeBron sneaker models to have ever graced the hardwood belong to the SVSM collection – St. Vincent/St. Mary's – James' alma mater in his hometown of Akron. Prior to setting foot on an NBA court, James played in a plethora of SVSM kicks from a variety of sneaker companies, all of which have gained much notoriety and command major resell value in the sneaker community today.
Such models include the Air Jordan 9 Retro, Nike Shox VC II, Nike Air Zoom Flight 2K3; adidas' TMac 2 and "USA" edition The Kobe Two; the Reebok Question; and more obscure models such as the adidas Pro Model and Nike Air Max Finisher. Most of James' SVSM kicks featured his alma mater's colors, white, green, and gold accents which complemented his team uniform nicely.
Once again, James made waves throughout the basketball and education communities with his most thoughtful initiative, The I Promise School in Akron, whose mission is to engage, educate, and empower children from at-risk communities in Northeastern Ohio. The mantra of the school is to teach its students to work hard, never give up, do their very best, dream big, stand tall, and develop a sense of courage, strength, self-respect, confidence, and resiliency.
As an added touch, James personally auctioned off approximately 15 pairs of his game-worn sneakers with all proceeds directly benefitting the school. One shoe will be kept by the pairs' owner, while its mate will remain proudly displayed on the wall along with the other pairs where visitors, parents, and students alike can witness and appreciate greatness, serving as a daily source of inspiration and a reminder that anything is possible.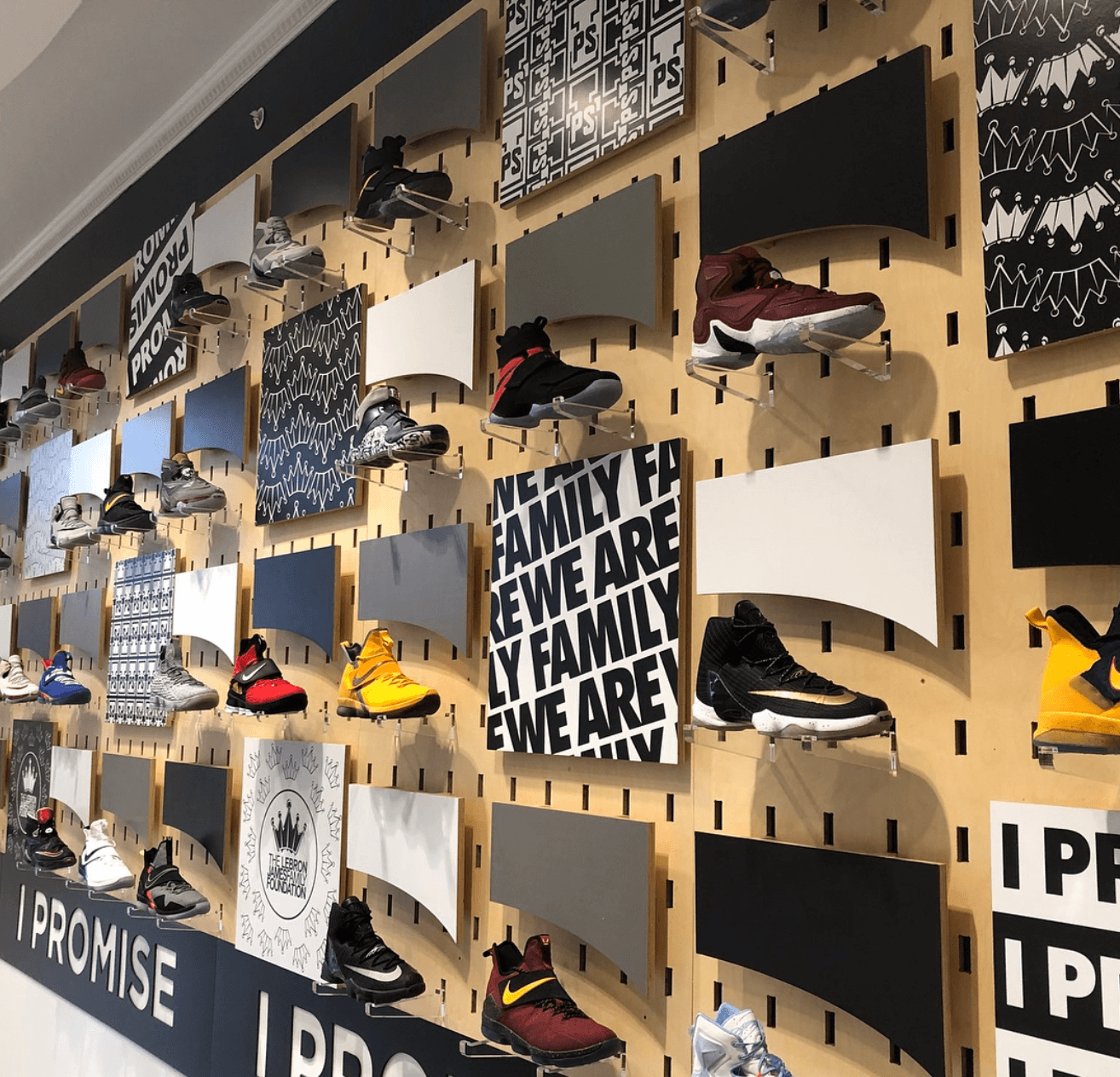 LeBron's basketball legacy and place in the pantheon of greatness is likely cemented; however, his true greatness and legacy will be determined and remembered not for his on-court performances and extraordinary athletic ability, but rather for what he has done outside of the game of basketball, as a humanitarian.
Upon its unveiling, James said the following about his new school, "I want people to know that these kids should still have the same opportunity as everybody else. That's what's most important. Us as adults, we have a responsibility to not let these kids down, to continue to be the teachers, the mentors, the parents, the coaching, the life skills, the superheroes, whatever it is that gives the inspiration, everything, that's our responsibility. These kids are our future and they have dreams and aspirations bigger than the city of Akron, than the state of Ohio, than the USA."
King James: more than a once-in-a-generation basketball player. The Chosen One, he is a humanitarian as well.
Promise witnessed and fully realized.