LeBron James and the Cleveland Cavaliers begin their second round playoff series tonight against the Toronto Raptors. It's a series many thought the Cavs would never see, as the promising Indiana Pacers had the Eastern Conference champs on their heels for much of the first round. But as with tradition, James put the Cavs on his back and ousted the Pacers as he seems to do almost annually. The Raptors, though, are a much taller task.
James, following a series where he led his team in every statistical category, enters into the Raptors series with a history of being out in front. Whether it be MVPs, championships, or All-First teams, the kid from Akron has a lead not easily relinquished. The same came be said for his signature Nike collection, which again reigns as the best selling sneaker in the NBA.
According to data from market research firm NPD Group, as reported by Forbes, James' signature line was the top-selling performance basketball shoe in 2017. James has been consistently dominant in this category since he signed his first seven-year, $90 million deal with Nike back in 2003.
Following an extension in 2010 and a lifetime deal struck in 2015 worth a reported $1 billion, Nike's investment in the LeBron James business has proved to be above and beyond well placed. The same can be said for Kyrie Irving and Kevin Durant, the respective second and third signature shoe sellers in 2017.
Adidas, for all of their successes over the past five years, failed to place within the coveted "performance" basketball category. James Harden's signature shoe is, of course, in its second iteration. But even as the likely MVP of the 2017-18 NBA season, his shoe fails to place among the top five.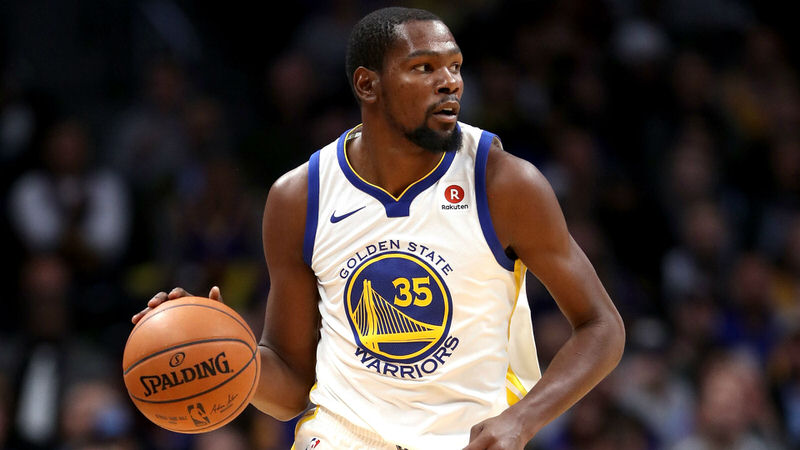 Under Armour ranks fourth, ironically, with its fourth signature shoe for Stephen Curry. Crowned by most as Curry's best signature model to date, the Under Armour Curry 4 released after Steph and the Warriors won an NBA championship in the summer of 2017. It's not all great for Under Armour with Curry's placement. Dollar sales for Under Armour performance basketball were down 39% in 2017. The brand's market share fell to 12.1% from 17.2%.
To no surprise, Michael Jordan — although removed from the game since 2003 — caps the list at the fifth spot. Although somewhat misleading considering Jordan Brand's retro releases hold court as the only stable thing in sneakers these days, new iterations of his signature collection are represented in this performance category. In turn, Jordan had a 65% share of retro basketball in 2017.
Aside from James' top spot and adidas' noticeable absence, the most pressing story here is the importance of Kyrie Irving. One of the newest Nike signature athletes alongside Paul George, Irving has emerged from the shadow of his former teammate to emerge as a bankable star in his own right. Of the top five, Irving was the only one to see his sales rise from 2016 to 2017. James, Durant, Curry and Jordan, all saw decreased sales when compared to 2016.
As a whole the performance basketball market was down 13.6% last year. Yet, the report goes on to state that all performance categories are struggling, not just basketball. Running, tennis and others are down across the board, with retro and athleisure upholding the mantle at the moment.
Will 2018 be a resurgent year for performance basketball? Considering the continual downslope of the industry, all concerned parties are undeniably hopeful for an upswing.