Today, Shawn "Jay Z" Carter turns 50.
In a half-century, the man who writes checks with the hand that doesn't write has rewritten the history of what it means to be an artist, a mogul, and a man.
Dropping classics summer after summer, having the hottest chick in the game rocking his chain and bringing the Nets to Brooklyn, Hov has seen it all and done it all. Just the same, he's become a diversified businessman in the form of his RocNation enterprise, TIDAL ventures, and too many other products to count. He's become an advocate for mental health, therapy, LGBTQ rights, black ownership and continues to grow as a person and grow his hip hop community.
While Jay is currently partnered up with PUMA in regards to footwear, his early deal with Reebok and the inspiration he's provided Nike has made for many Kicks On Court moments over the course of the last two decades.
To celebrate the Jiggaman's bday, we do so KOC style. Happy birthday, Hov.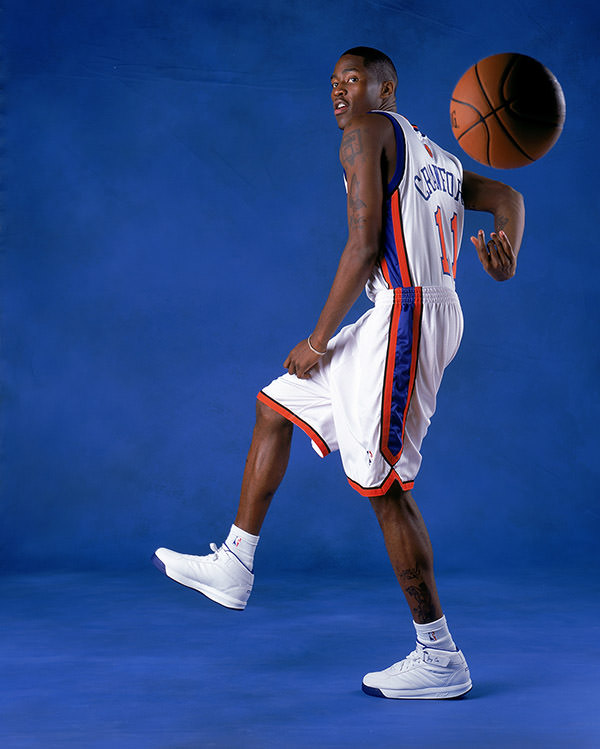 Jamal Crawford in the Reebok S. Carter Basketball Mid (photo by David Sherman/NBAE via Getty Images)
+ Not a businessman, a business, man, Jay Z has been close enough to the game to trip a referee for well over a decade now
+ Before RocNation Sports or bringing Brooklyn some Nets, Shawn Carter collaborated with Reebok on a line of basketball shoes of his own namesake
Kenyon Martin in his Reebok S. Carter Basketball Mid PE (photo by Nathaniel S. Butler/NBAE via Getty Images) Kenyon Martin in his Reebok S. Carter Basketball Mid PE
+ Updating his homage to the Gucci Tennis as a mid-top made to play in, the likes of Jamal Crawford, Jalen Rose, and Kenyon Martin all laced up S Dots on the NBA hardwood
+ PE pairs were city-centric in colors and never hit stores
PJ Tucker in the Air Jordan 3 "Legend of the Summer" (photo by David Sherman/NBAE via Getty Images)
+ Made for Justin Timberlake but tied to his tour with Jay Z, the Air Jordan 3 "Legends of the Summer" popped up on PJ Tucker last season
+ Tucker told us the ruby red 3s were his favorite wear of the whole 2017-18 season and the hardest shoe for him to get
LeBron James in the Nike LeBron 16 "Watch the Throne"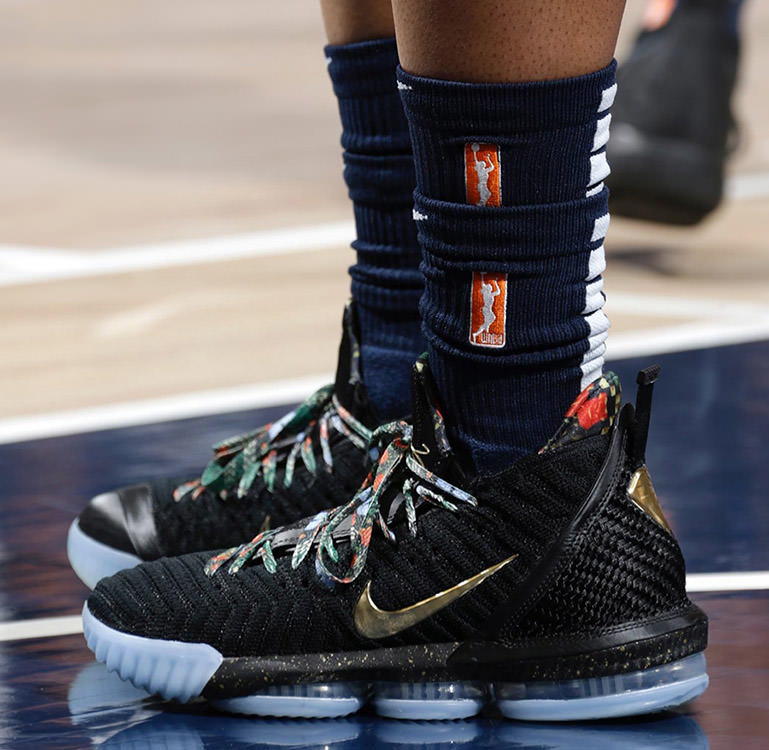 Brittany Boyd in the Nike LeBron 16 "Watch The Throne" (Ned Dishman/NBAE via Getty Images)
+ LeBron James and Jay Z have had a longstanding relationship since the King came into the league. Just the same, Kanye West was famously at "The Decision." Collectively, Hov and Ye are The Throne
+ Stunting on a jumbotron at the All-Star Game, King James debuted the Nike LeBron 16 "Watch the Throne" after teasing the public with a PE pair of LeBron 9s inspired by the same album. Maybe LeBron's love for Jigga will result in an updated take on the LeBron 7 "All Black Everything" releasing, too