Fashionably speaking, Justin Timberlake has gotten better with age.
The artist has indeed revamped his style in what seems like the past two years. Similar to his latest album, Man of the Woods, it appears as though his fashion sense has followed suit, obtaining a plethora of eccentric leather jackets, distressed jeans, and flannels.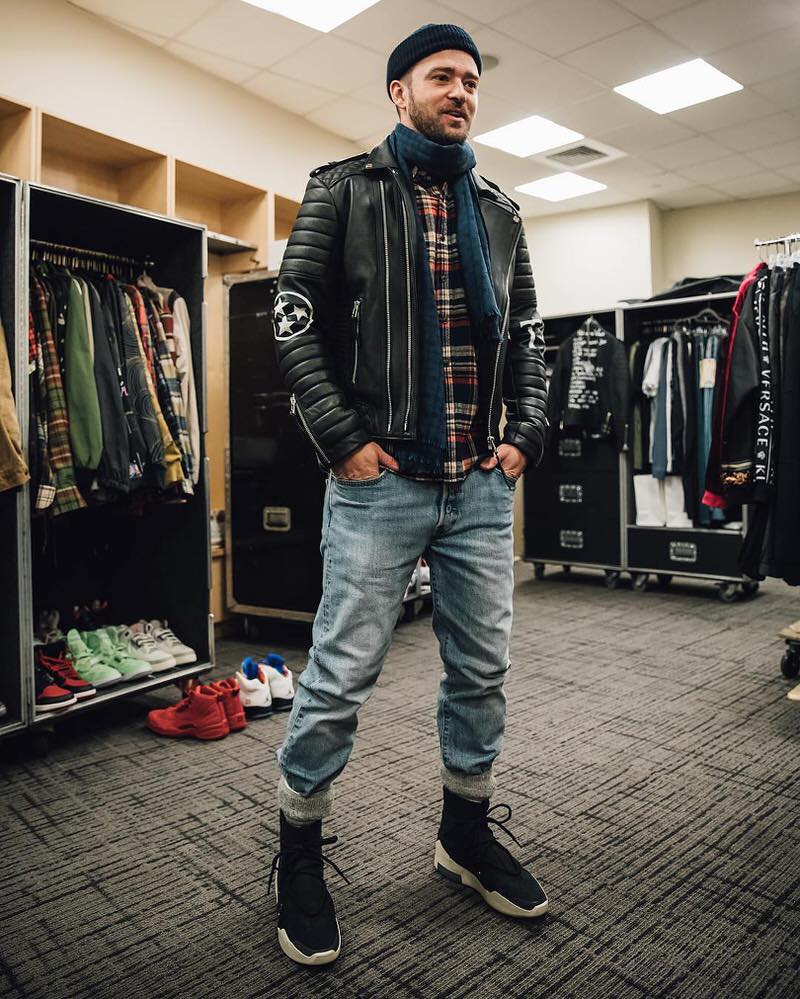 Aside from his outdoor inspired collections with Levi's, his Jordan 3 offerings even took on a similar persona. These muses are so fitting that he might even have a pair or two of visvim sneakers that he breaks out on occasion.
While most might skew one way or another – sportswear or vintage inspired, JT has discovered a fine balance that bridges the gap between both. His tour itself is proof of that, as he probably breaks out a different pair of Nikes or Jordans for each show.
Man of the Woods
Justin Timberlake's combination of heritage essentials mixed with all the latest and greatest Nike and Jordan offerings is very much something the guy who thinks he's got a "regular everyday look" can pull off with ease.
While other celebrities like John Mayer take this sort of look to the extremes and make it work, JT makes it compelling and versatile. In fact, it's challenging to not win with a jeans and flannel pairing, so long as you've got the right kicks to pair with them. In these instances, an iconic Jordan 3 or just about any Jordan 1 are the adequate essentials to make this work. The evidence below will suggest that LeBron 15s will even work – a shoe that he has been frequently been spotted performing in on tour.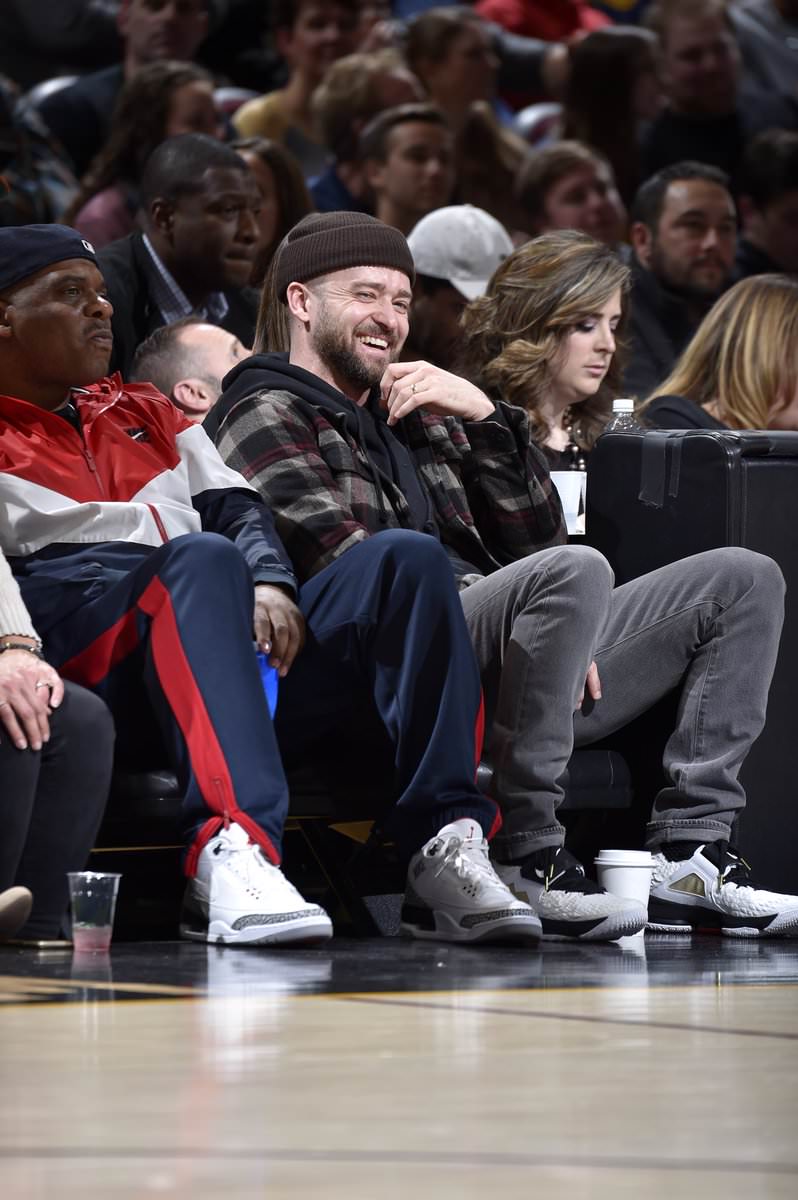 For the guy that wants to branch out beyond the more simplistic wardrobe pairings, Justin Timberlake can be of reference there as well, upgrading his look his versatile bomber jackets or even leather jackets with a more personalized finish. However still simple, JT recently demonstrated that these could still work with Jerry Lorenzo's Fear of God 1, while especially aligning with the spirit of a pair of visvim FBTs or Virgil Boots-Folk styles.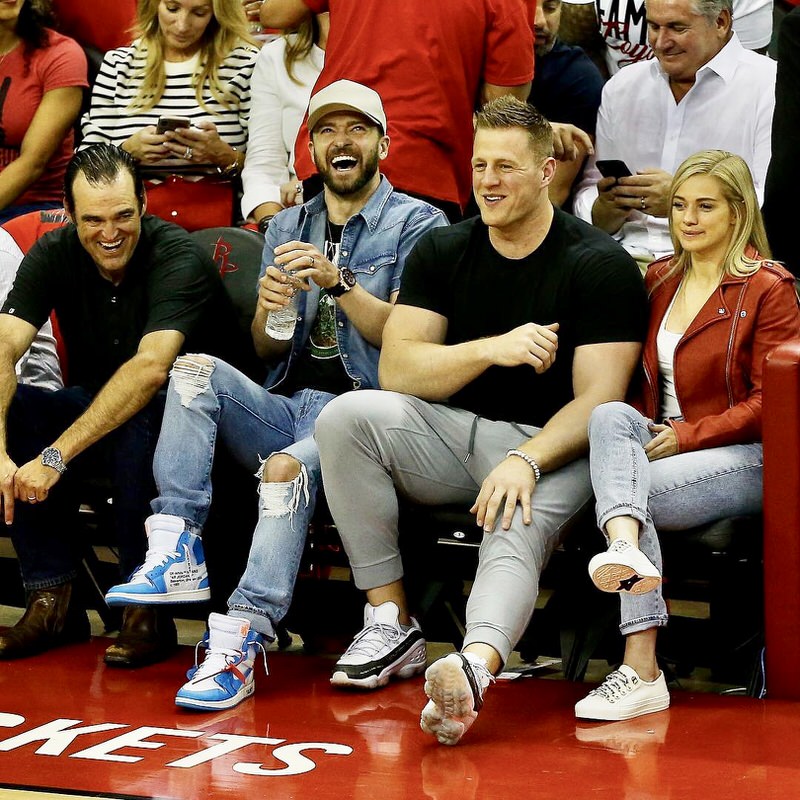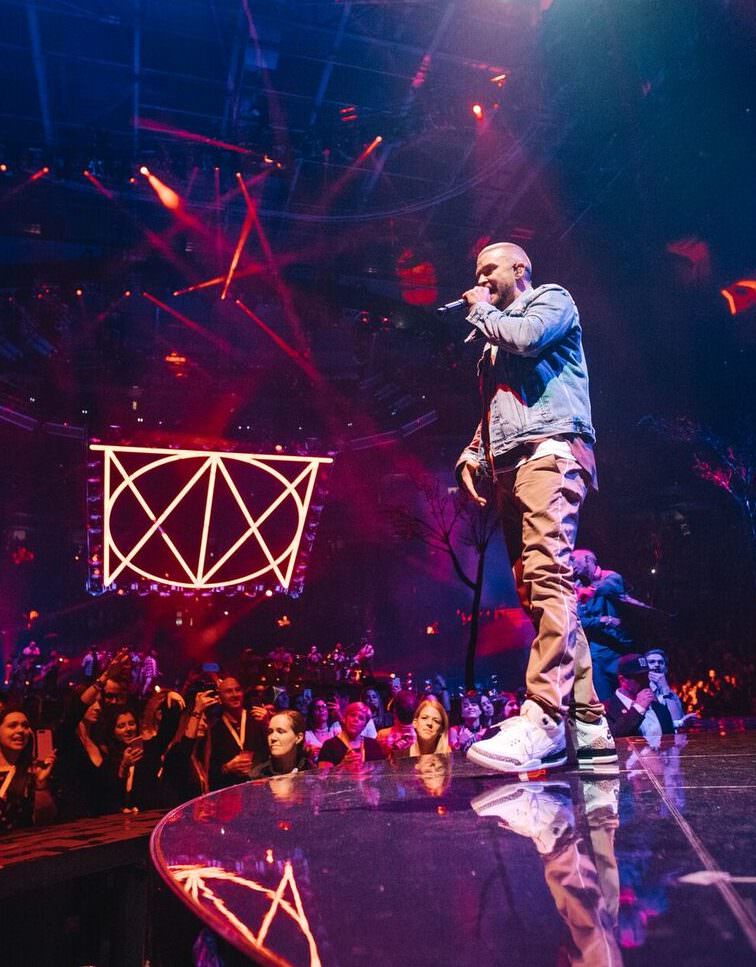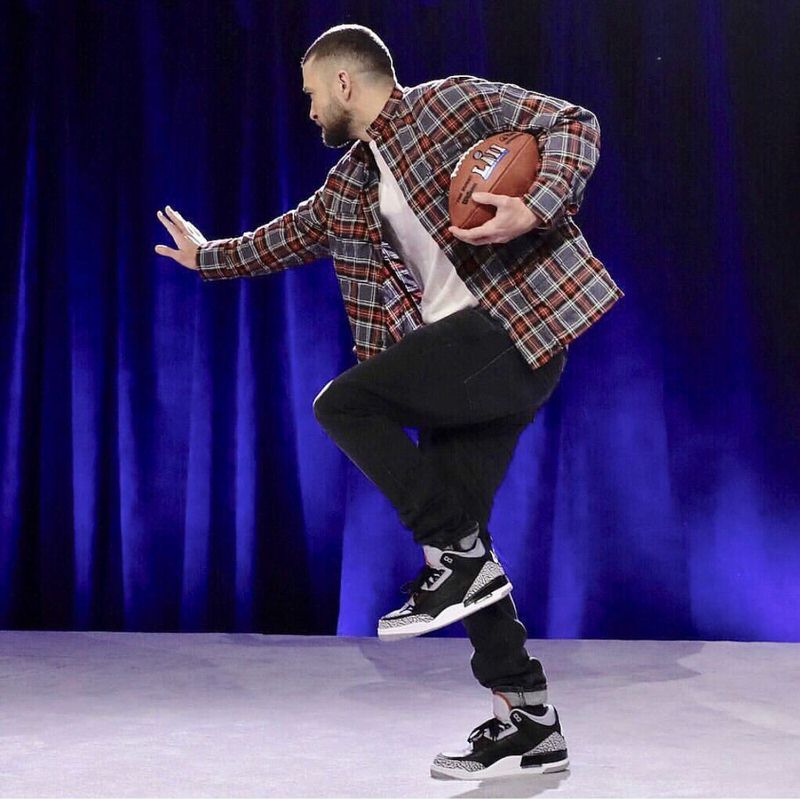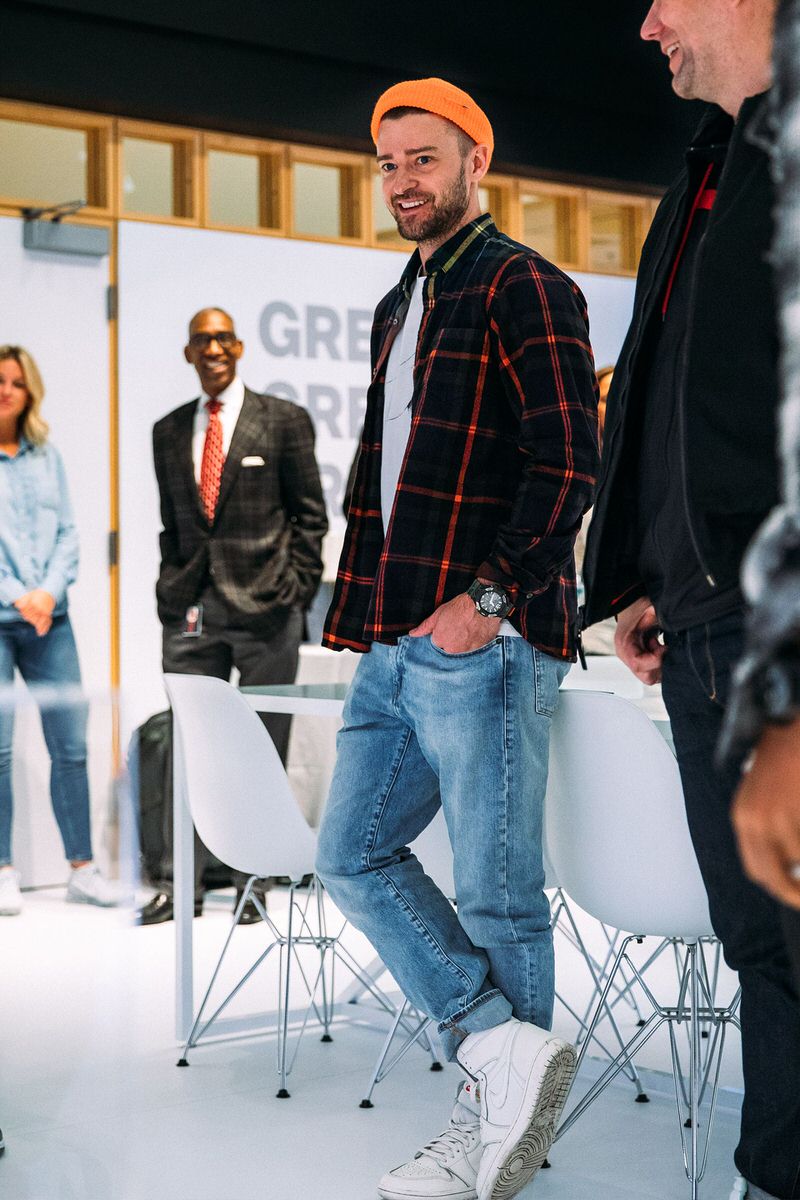 Back from the Future
While the western or heritage look is almost always intact with JT's wardrobe, he doesn't pigeon-hole himself into wearing those styles exclusively. In fact, he even unites both the vintage and technical realms by joining leather jackets with Tech-Fleece joggers and Jordan 18s.
Of course he can even trade out the leather jacket for a denim jacket, while replacing his Jordans with LeBron 15s and it would work just as well.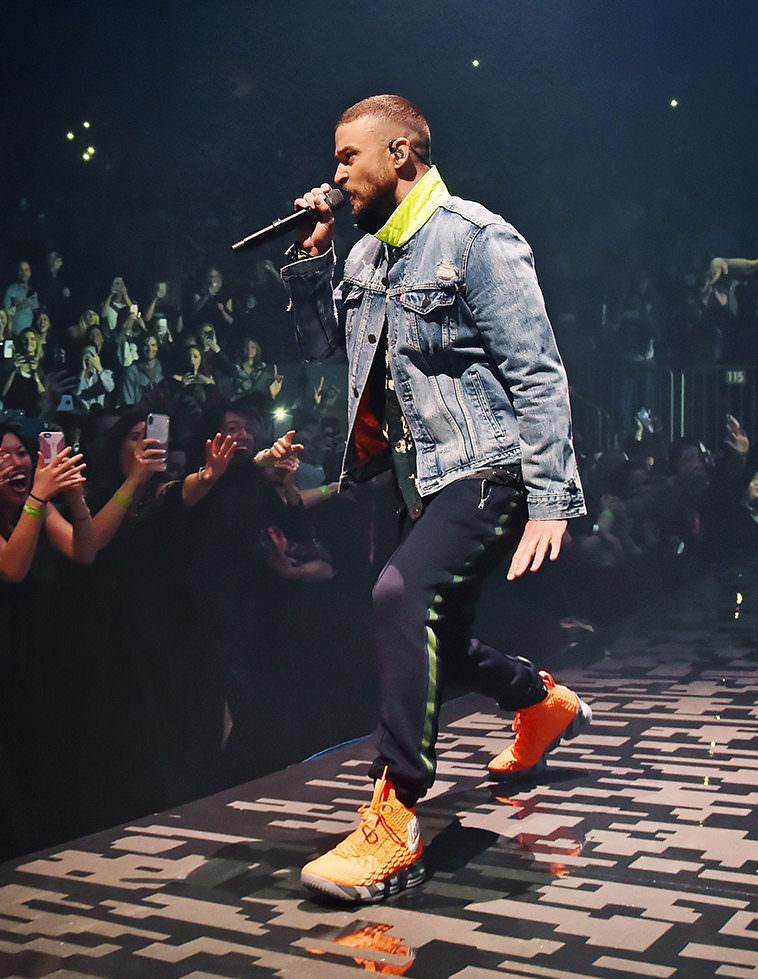 Lastly, this examples was demonstrated during his 2018 Half-Time Show performance during the 2018 Super Bowl. Not only did his custom Stella McCartney suit bridge the notions of Man of the Woods with contemporary inspiration, but it also had a technical twist with the incorporation of making his pants into a jogger silhouette.
On top of that, this was the moment he broke out his JTH Jordan 3. The once performance basketball sneaker would also take on the album's rustic persona with following colorways that implemented earthy suede paneling and leather laces.