Much like Michael Jordan, Matthew Senna can claim Usher, Drake, Jay-Z, Common, and DJ Khaled as fans.
It's true.
His "Higher Learning" series of bronze Air Jordan sculptures have captivated the rich and famous. Thanks to NTWRK, however, you don't have to have platinum plaques or a mansion to secure your own sculpture. How? You can enter the latest NTWRK drawing here.
For the latest NTWRK drawing, on Thursday, September 12, NTWRK will offer a drawing for the Bronze "Study 004" followed by a subsequent drawing for the "Study 001" Air Jordan 1 sculpture on a later date.
The sculptures, titled the Study 001 and the Study 004, are exact replicas of the iconic Air Jordan 1 and Air Jordan 4 and pay homage to these classic silhouettes.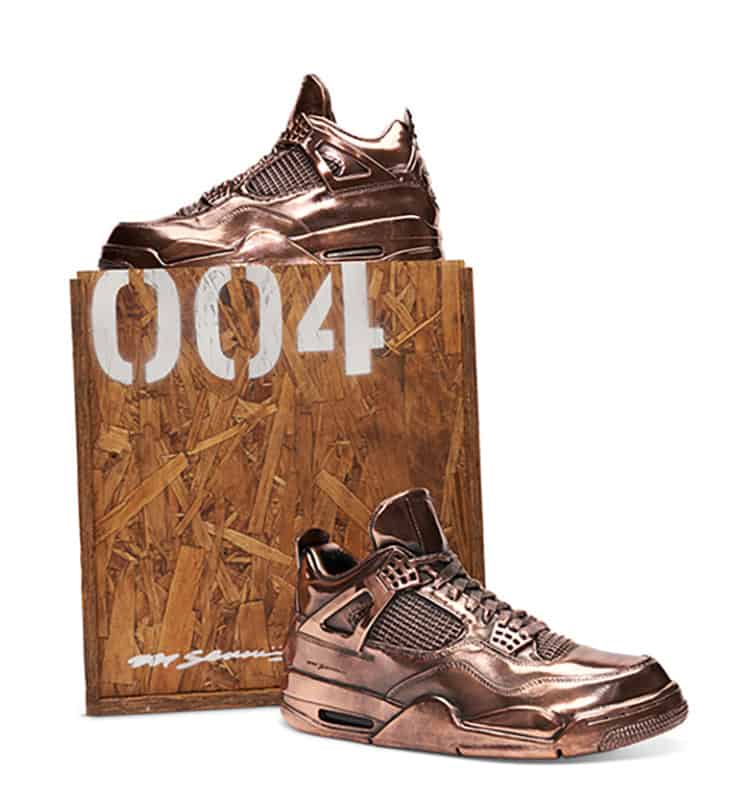 The sneaker sculptures are so detailed that they look like fresh pairs were dipped and cast in heavyweight bronze.
You've gotta see these to believe it.
Retailing on Senna's website for nearly $10,000, the sculptures will be made available to the lucky NTWRK winners for only $100.
If you'd like your very own sculpture, enter the NTWRK Drawing here.