With Jordan Brand releasing a new Air Jordan 1 almost every week, you would think fatigue would be sitting in on the market. This has been the case for a few years now, and it all may have started when JB released something special on June 27th, 2015.
The Air Jordan 1 "Shattered Backboard" sold well when released in the Summer of 2015 but almost registers as slept on due to its popularity years after it dropped.
Sporting a non-OG colorway, the shoe wouldn't have the lead-in hype as "Royal" retros or "Banned" bring backs. While some sneakerheads were skeptical at first, a closer look revealed that the "Shattered Backboard" was unlike any other Jordan 1 to release in recent years.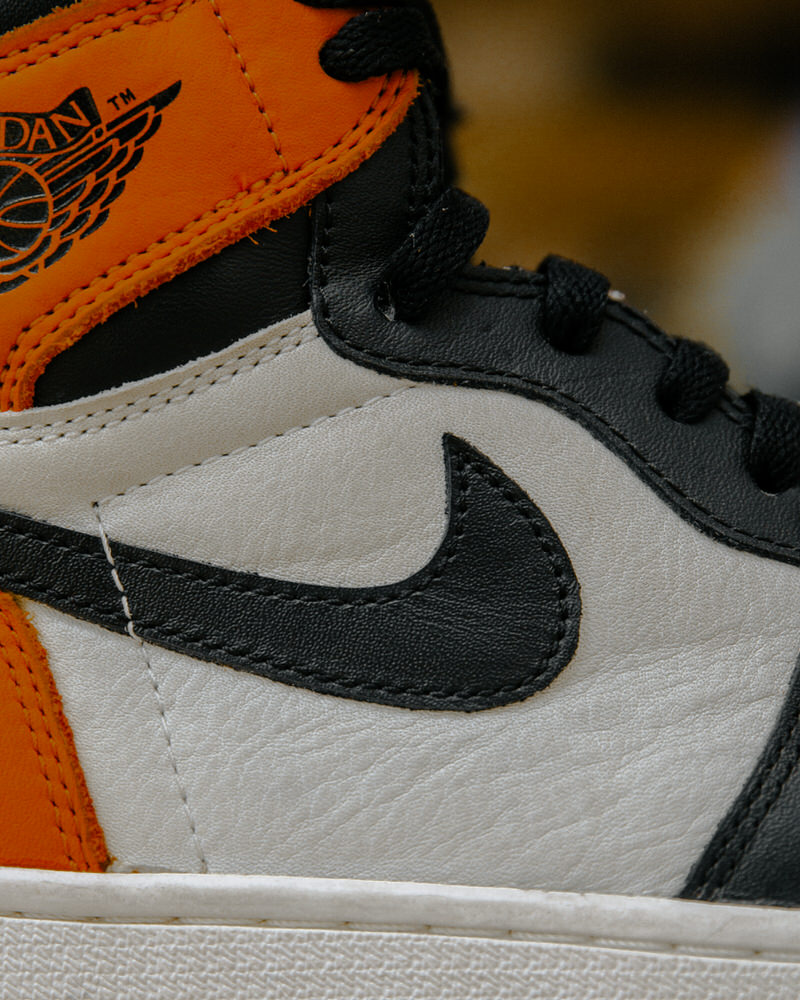 Sail, black and orange tumbled leather covers the shoe with smooth leather hits on the toe and ankle collars. If you've had the chance to feel these in hand, you know how amazing these feel and look on feet.
While many retros were getting Remastered in 2015, the Air Jordan 1 "Shattered Backboard" brought a level of quality that hadn't been seen on new-look Jordans in years.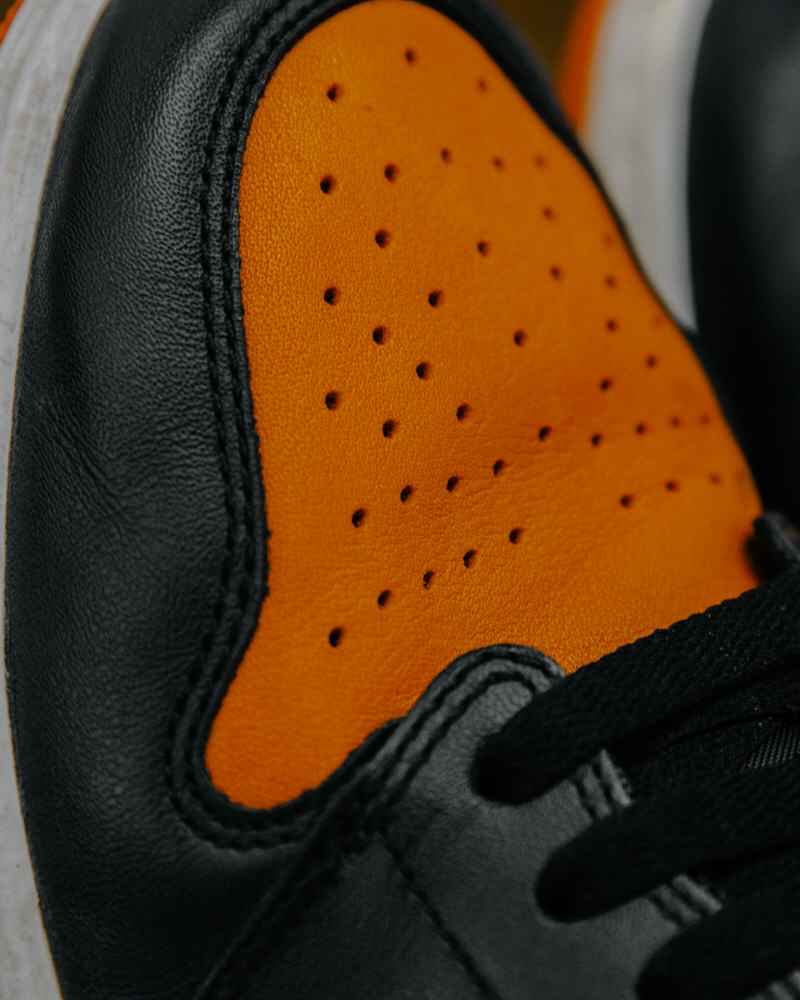 Keep in mind, this is just shortly after Kanye West started rocking retro Jordan 1s to Fashion Week. The shoe was becoming bit by an array of high fashion house, essentially making higher quality and higher price Jordan 1s without a Wings logo.
The "Shattered Backboard" 1s brought a level of craftsmanship back to the Air Jordan series at retro – not Pinnacle – pricing.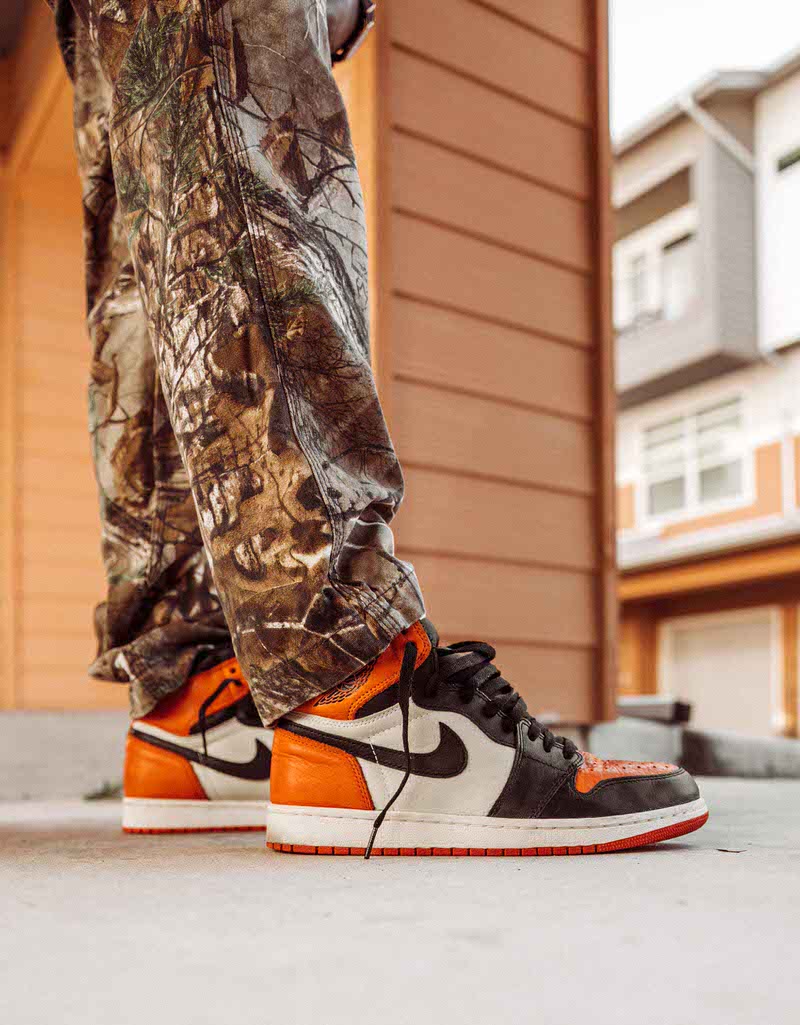 Just the same, it warmed consumers up for not only more Air Jordan 1s but Air Jordan 1s that didn't originate in '85.
At one point in time, "Court Purple" or "Art Basel" 1s wouldn't have mattered to the masses. Thanks to the "Backboards," any AJ1 with good leather and "Black Toe" blocking can move faster than Mike in any hue far removed from Chicago colors.
On that note, would the "Sail" Air Jordan 1s have ever happened it if it weren't for the creamy sail leather on the SBB 1s?
We think not.
More than just color blocking or quality, the Air Jordan 1 "Shattered Backboard" was a true story.
Rather than re-retro the same OGs over and over again or choose a hue that was popping – because let's be honest, orange has rarely worked on Jordans – JB told a story that was new to us but truly 30 years old.
Much like that destruction Mike did to that goal, the impact of the Shattered Backboard 1s is still felt.
All we're left to wonder is what new or untold stories Jordan Brand will tell next. As JB approaches its third AJ1 SBB High – not to mention countless other Backboard variations and two many 1s to count – another classic could emerge, another category could catch fire.
What's your favorite Jordan to ever release and where are these in your rotation?
Sound off on social.