Over the past week, we've gotten to know more about New York Liberty guard Kia Nurse though a series of articles.
From how her Jordan Brand deal came about to the acquisition of the most limited Why Not Zer0.2 PE that she rocked during the All-Star Game, the newest Jordan Brand athlete has given us a full scoop on her journey to the Jumpman.
Now, we take a deeper dive that goes beyond the kicks. From how her her deal creates more opportunities to how the Liberty/WNBA are continually growing, learn more about this and much more below.
Kia Nurse on Her Legacy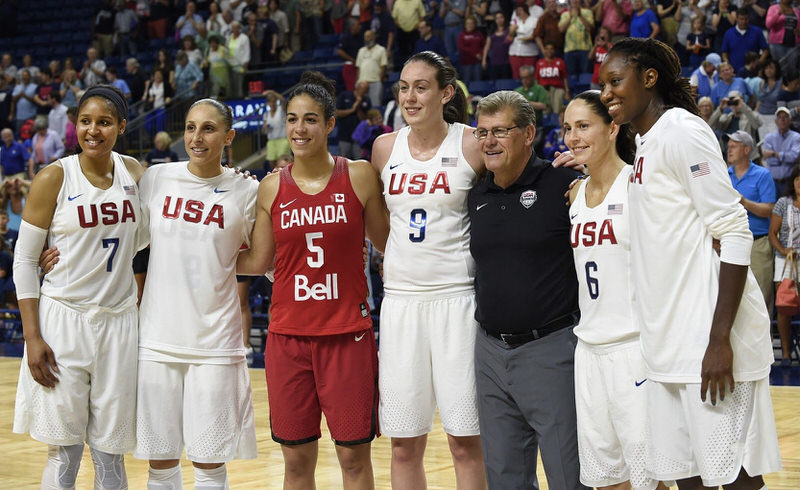 Nice Kicks: The UCONN legacy runs deep within the W. What mark do you want to leave in the league and the game of basketball overall?
Kia Nurse: For me, it's a big part of where I come from. Being from Canada and being able to be in this situation, a lot of young women can now watch the games at home and think to themselves that they can be in the WNBA if they really want to.
I want them to know that they can do it from anywhere or any circumstance that they're in. It's all a matter of working hard and putting your passion and best effort on the floor every day. That's what I want people to remember me for.
How Her Jordan Brand Deal Opens up More Doors for Women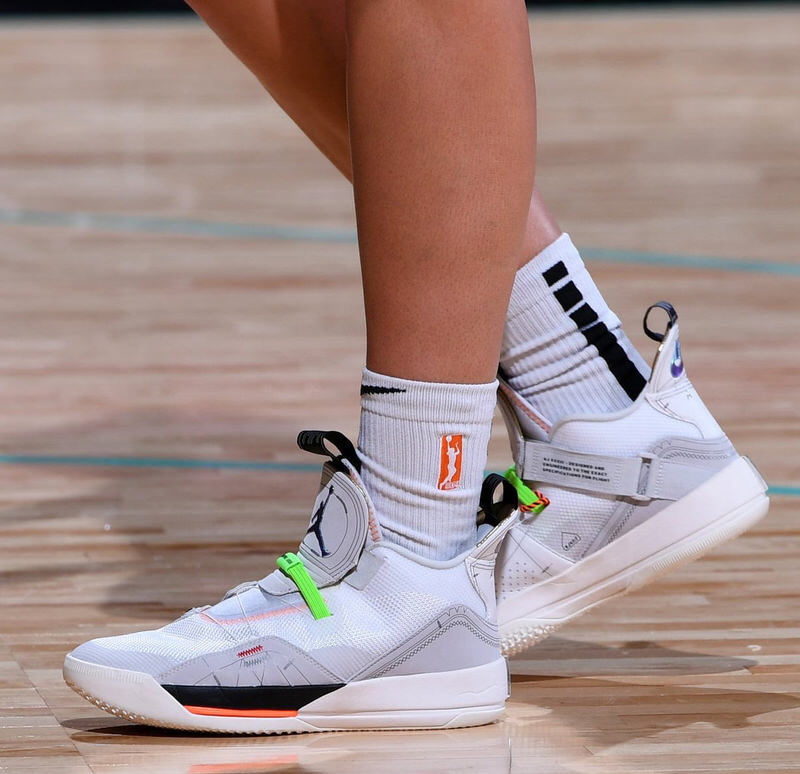 Nice Kicks: How does your partnership with Jordan Brand create more opportunities between women and the brand?
Kia Nurse: The more women who are a part of incredible brands like this one, the better it is for everyone involved. Visibility. Representation. What they do, not just making sure that we look good but also helping us grow our game, is really special.
The more and more young women see women in the Jordan Brand, the more they can aspire to be a part of that as well.
The Impact of the Liberty Playing at Barclays Center
Nice Kicks: What was it like to play in Barclays Center? There's been interest to move the Liberty there. What would that mean for you, the Liberty and the WNBA?
Kia Nurse: It was awesome for us. We were able to get such a great showing there with so many fans. We've always had people in New York know who we are. We still have a lot of loyal Liberty fans even after the move to Westchester.
It's awesome to know that no matter where we are in New York, people come out to see us and see what's going on. That's the best part. If we can get as many young kids to come into our games, even if it's just one at Barclays Center, they still find a way to fall in love with the sport or see people who look like them on the court playing and doing what they can do. The more we can grow the game that way the better.
Sneaker Culture in New York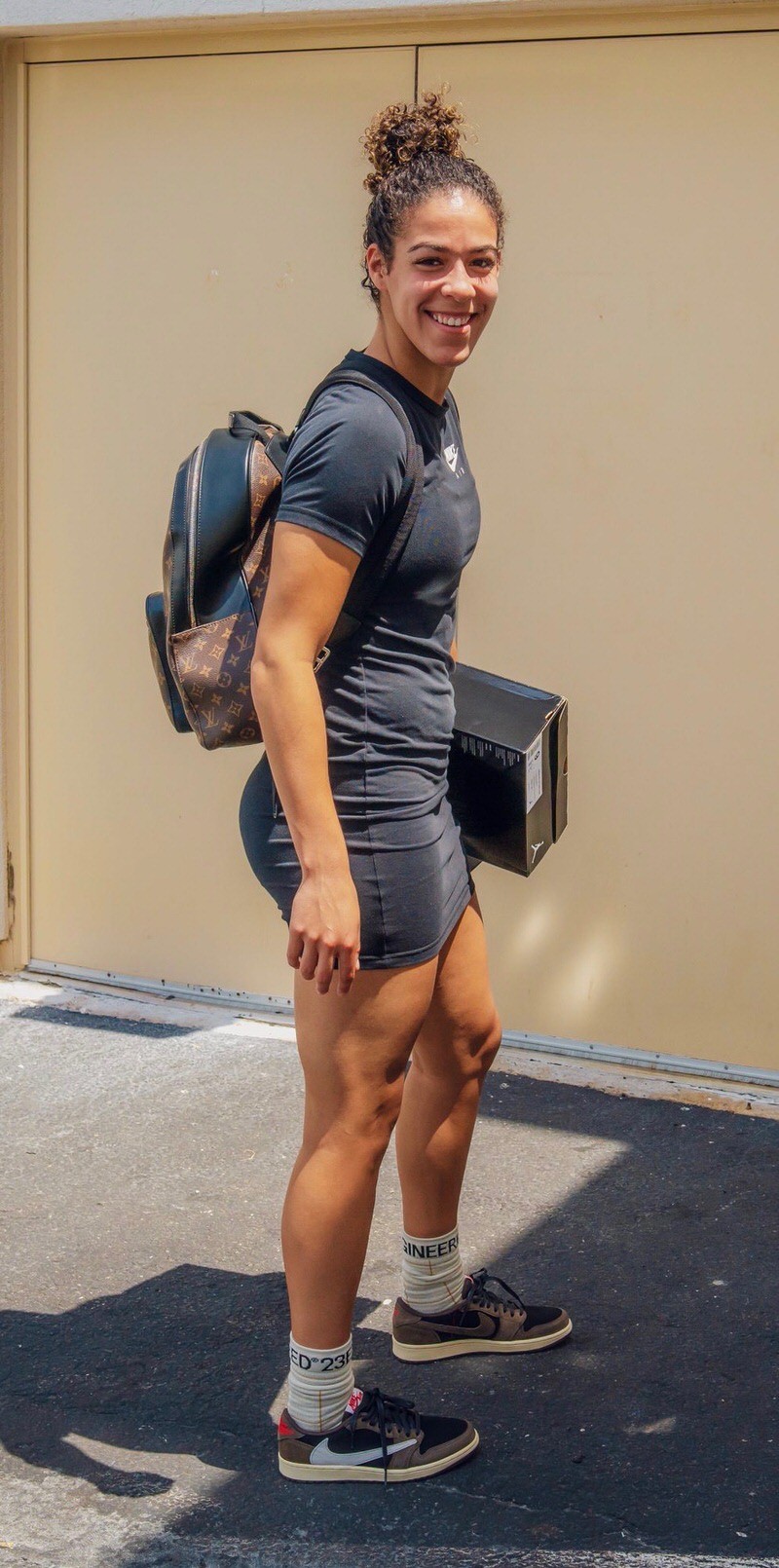 Nice Kicks: How's the sneaker culture in NY?
Kia Nurse: It's incredible. New York is so special because it's a place where you can be so fashionable and be in a pair of Jordans. That's the best part of it. Your feet will always be comfortable when getting a 'fit off.
What they do in New York with streetball culture and the shoes that come out of that is amazing to be around. Especially with Nike and Jordan being around and having them test products. It amazes me to see those kids on the concrete with those nice shoes. It's been fun to see that.
Kia Nurse on Her Favorite Jordan Silhouette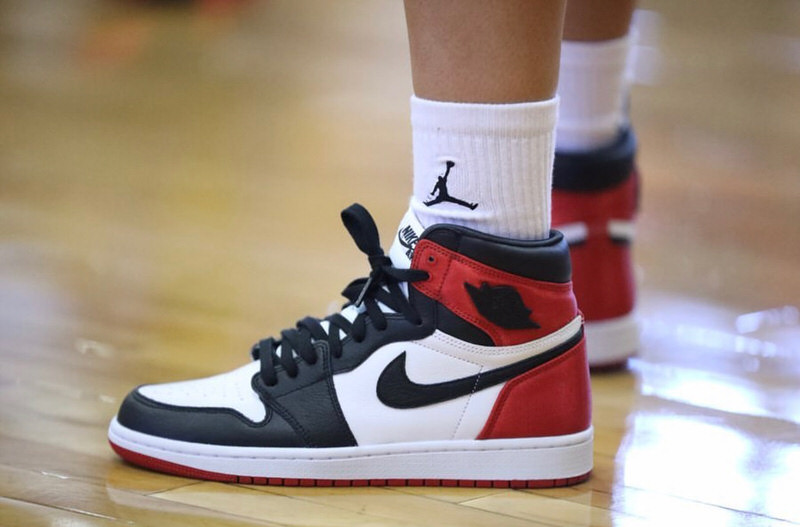 Nice Kicks: If you could only wear one Jordan, which one would it be and why?
Kia Nurse: The Air Jordan 1. I could wear any colorway in them.
I've been obsessed with the Air Jordan 1 Satin "Black Toe." They kept me really fly for All-Star Weekend. They told me, "These don't release for a few weeks, but you can wear them." When I go home, my whole shoe room is filled with boxes and my boyfriend will be like, "Those aren't out for another month."