words, photos & interview by Kevin Kazadi
In only one year of NBA action, Dennis Smith Jr. has proven himself as one of the most exciting young players in the game.
Standing 6'2 and hailing from Fayetteville, North Carolina, he's a fearless point guard that can pretty much do everything. A high-flyer propelled by an attack first mentality, the future is very bright for this kid. After quickly making his mark during this season, Smith has been proving himself more and more on and off the court.
This past weekend in Dallas, Dennis personally took time out to talk to kids, shoot hoops and sign autographs during the annual Kids Foot Locker Fitness Challenge. With kids screaming in awe and amazement upon his arrival, we were able to secure some time to chat with the Mavericks guard to discuss his deal with Under Armour, friendship with J. Cole and what it's like playing with Dirk Nowitzki.
Nice Kicks: Foot Locker brought us out here today and is known as the Mecca of sneaker releases. Do you remember the first pair of kicks you bought from Foot Locker as a kid?
Dennis Smith Jr.: Yeah some Forces. I finally got a real pair. [Laughs] I had a shoe man that would give you Forces in Fayetteville but you know I finally got a real pair. 
Nice Kicks: Ha, I know a thing or two about the shoe man. Did you ever think one day you'd have a shoe deal?
Dennis Smith Jr.: You think stuff like that is gonna happen based on being a basketball player but you don't really have a plan for it because you've never seen it happen before. It was kind of like a dream.
Nice Kicks: So why Under Armour?
Dennis Smith Jr.: I had built a great relationship with Under Armour since high school so I got real comfortable with those guys and felt like I could trust them. Plus they do a pretty good job of putting out shoes for me. They'll give me some new sneaks, tell me they'll surprise me on gamedays and I'm rolling with it most of the time.
Nice Kicks: Growing up with aspirations of being an NBA player and finally becoming one, what's one piece of advice you'd leave with the kids here at the Dallas Boys & Girls Club?
Dennis Smith Jr.: I would say to keep working and to stay positive. There's a lot of other things that are going on in real-life outside of basketball that's more serious than losing a game but you just gotta stay positive and keep working.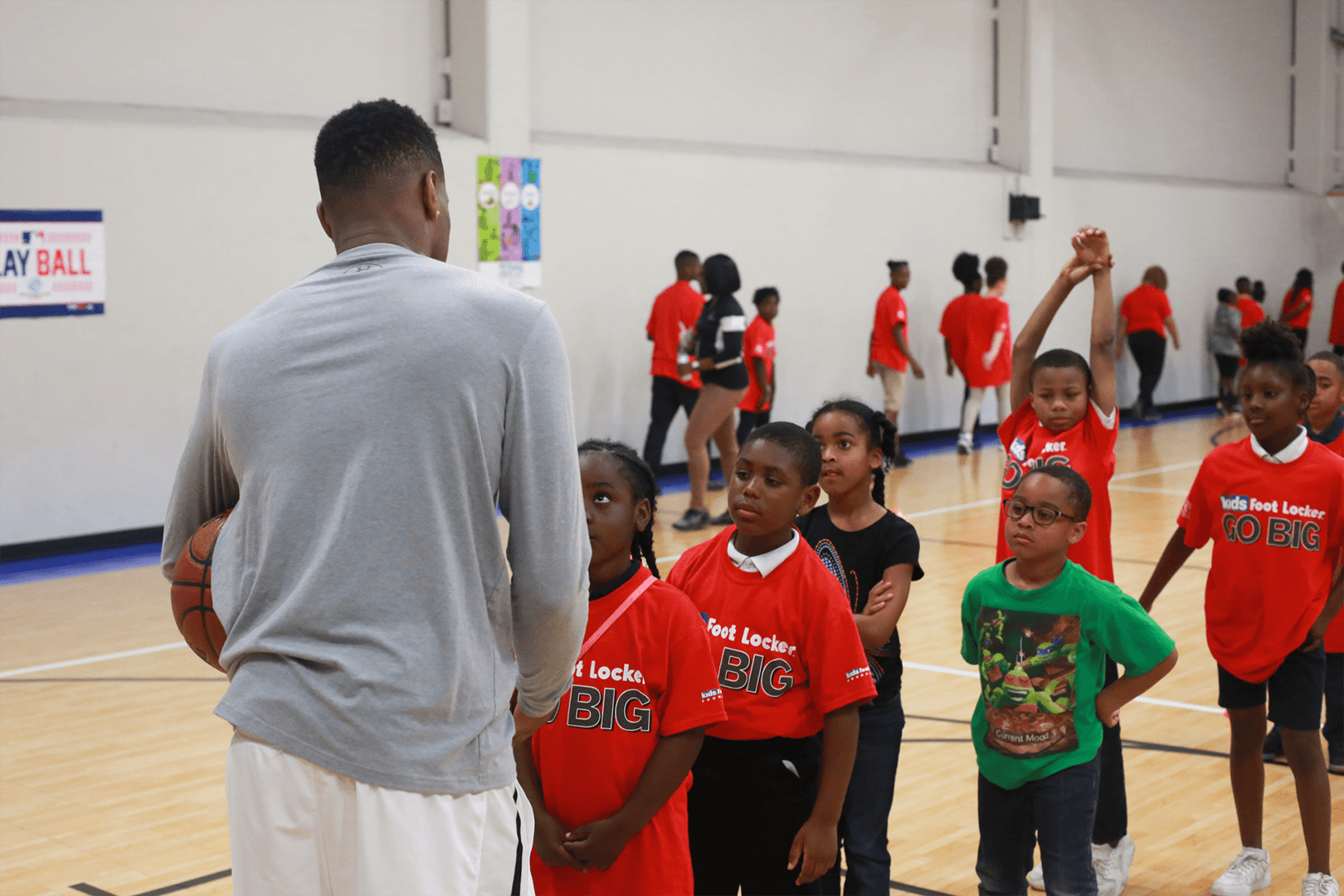 Nice Kicks: At NC State you averaged around 18 points per game. This season with the Mavs you were able to achieve similar stats. What were some of your biggest challenges being a rookie and what helped you adapt?
Dennis Smith Jr.: The biggest thing in terms of adaption was working and learning. I had to learn my spots in the offense and work on getting those shots. It was a new system for me, so I put a lot of time in getting used to the new system.
Nice Kicks: What's it like playing side by side with Dirk?
Dennis Smith Jr.: It's crazy. It's something I look at every day as a blessing. You've gotta appreciate something like that just even being in the locker room with a 20-year veteran that's a for sure Hall of Famer. 
Nice Kicks: Speaking of the locker room, what are the three go-to songs you listen to before the game?
Dennis Smith Jr.: Shoot man that's tough to pick three. I really just shuffle, I've got a whole R&B playlist. It's got Maxwell, Ginuwine, some Aaliyah.
Nice Kicks: On the hip-hop front, what artist do you think is at the top of the rap game right now?
Dennis Smith Jr.: J. Cole.
Nice Kicks: Is that just hometown love?
Dennis Smith Jr.: Ha, no that's just facts.
Nice Kicks: Lastly, what are your goals for the offseason to prepare for your sophomore year? 
Dennis Smith Jr.: To become a better Dennis Smith Jr. first and foremost. Also to become a better leader and to build a better relationship with my teammates and the staff. Also, whoever the next young guy is I want to build a chemistry with him, too.
Special thanks to Foot Locker.