Will the real adidas Yeezy Boost 700 V3 please stand up?
For those keeping track at home, Kanye West took to Twitter just shy of a year ago to debut the Yeezy Boost 700 V3 designed by the one and only Mark Miner.
Dripping with Steve Jobs swag, this technical take on the ultra-chunky dad shoe that was both the V1 and V2 appeared much more stripped down for a futuristic, increasingly athletic look.
This makes sense considering Mark Miner designed many progressive favorites for Nike ranging from the commercial smash that was the Nike Free Run 2 to the Mr. West approved Nike Inneva Woven.
In the time since the shoe surfaced in August of 2018, West has been seen in its sister shoe – the Yeezy 700 VX – on some occasion, while the 700 V3 had been more or less forgotten.
In the new Forbes video profiling the Yeezy enterprise, the same silo was spotted in what we could easily call a "Vanta" colorway.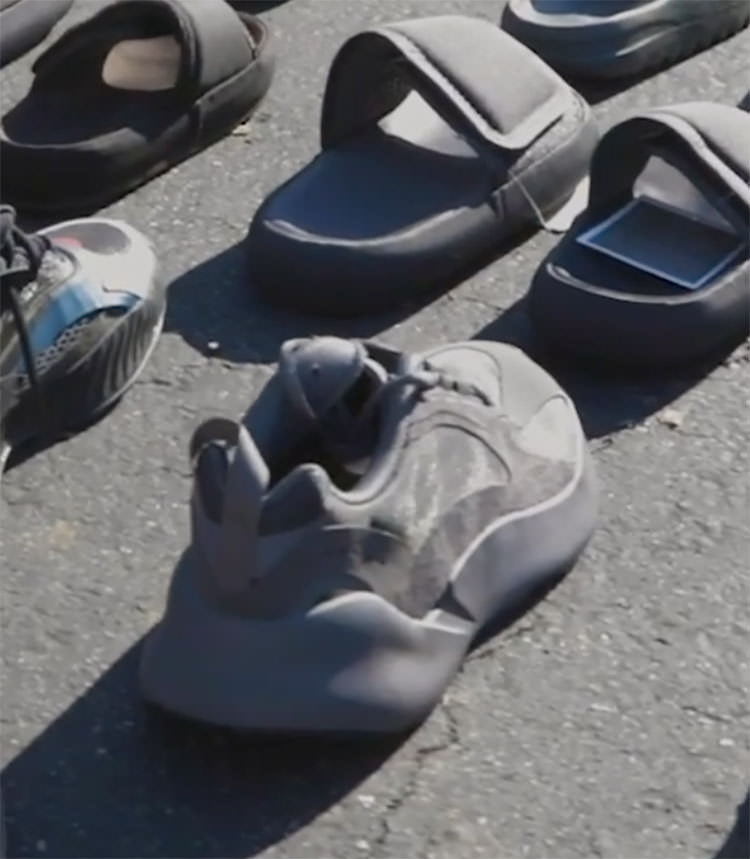 Seen above and below, this triple-black take sports just about the same aesthetic as its "Static" counterpart, playing off a sleek look that's much thinner and flatter than that of the 700 proper or 700 V2.
Also altered, this pair does feature more molding and shape on the heel as opposed to the blunt look of its white-based debut.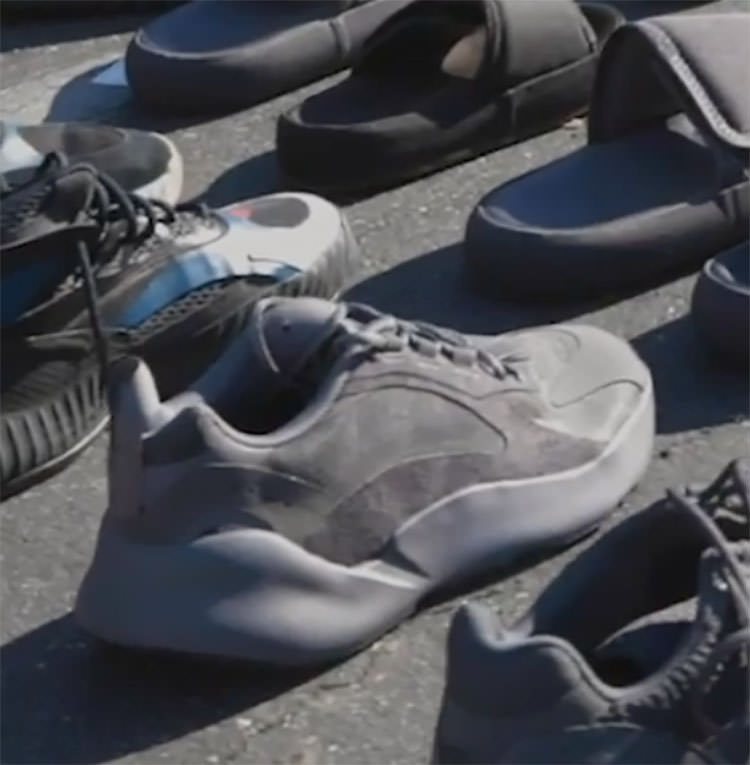 Perhaps this variance adds credibility to the theory that the shoe Kanye just debuted on his feet is actually the revitalized adidas Yeezy Boost 700 V3 rather than a potential V4 or Yeezy Bball Low.
Even more angular than any sample seen, West is known to tinker with his work – footwear or music – many a times before the final product releases.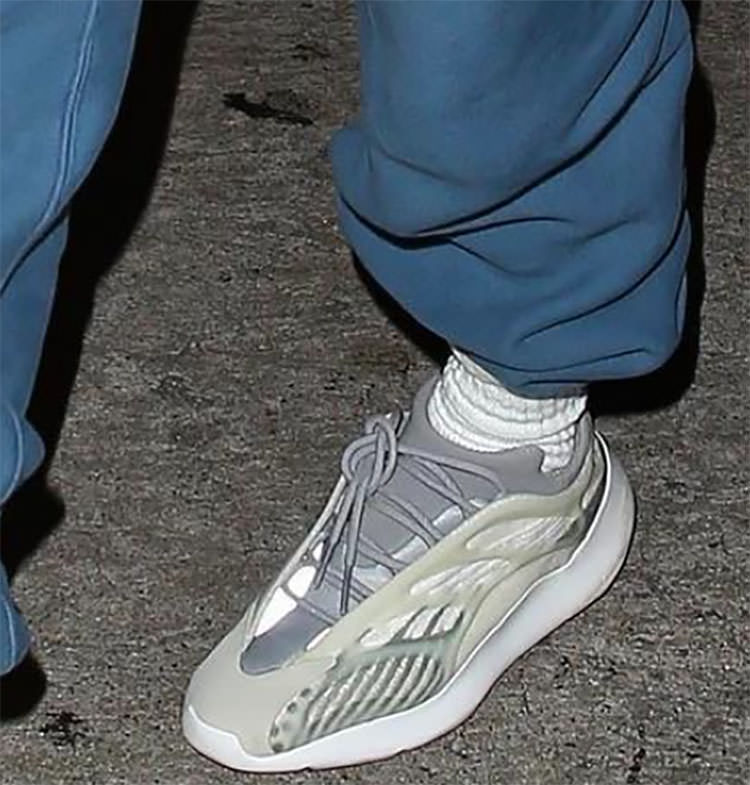 So, what exactly is a Yeezy Boost 700 V3 and what isn't?
It's tough to call right now, but as the samples beneath show anything it's that Kanye has a lot of potential releases in the works.