Since 2019, Aimé Leon Dore has been at the forefront of the New Balance revival, leading the way with the New Balance 997 and the New Balance 990 amongst other silhouettes. The NYC-based brand helped to revitalize the New Balance 550, resulting in multiple colorway assortments and the introduction of similar silhouettes such as the high-top New Balance 650. For its latest comeback challenge, Aimé Leon Dore relaunches the New Balance T500 with the help of New Balance signature athlete, Coco Gauff.
As a rising tennis star, Coco Gauff is the perfect muse for the Aimé Leon Dore x New Balance T500 as the silhouette is an archival tennis sneaker that was originally released in 1982.
The vintage shoe fits modern modes with its simple low-top structure that's suitable for a casual match or everyday lifestyle wear. The sneaker is offered in a trio of colorways anchored in white leather with options of red, green, or black on the New Balance "N" logo.
As New Balance continues to climb in value, ranking as the top eight most popular sneaker brand, the Boston-based sportswear giant proceeds to offer new products like the T500 or the New Balance RC30, which have been cleverly introduced by exciting new ambassadors like Donald Glover, Shohei Ohtani, Andrew Reynolds, and Jack Harlow.
New Balance's growing ambassador roster effortlessly balances performance and style with influence, and Coco Gauff's co-sign on the Aimé Leon Dore x New Balance T500 is sure to appease the Tennis-touting country clubs of now and the street style cool kids clubs of tomorrow.
The Aimé Leon Dore x New Balance T500 is expected to drop soon, so be sure to check back with our New Balance release dates page for updates. In the meantime, take a look at the campaign below and follow @NiceDrops on Instagram.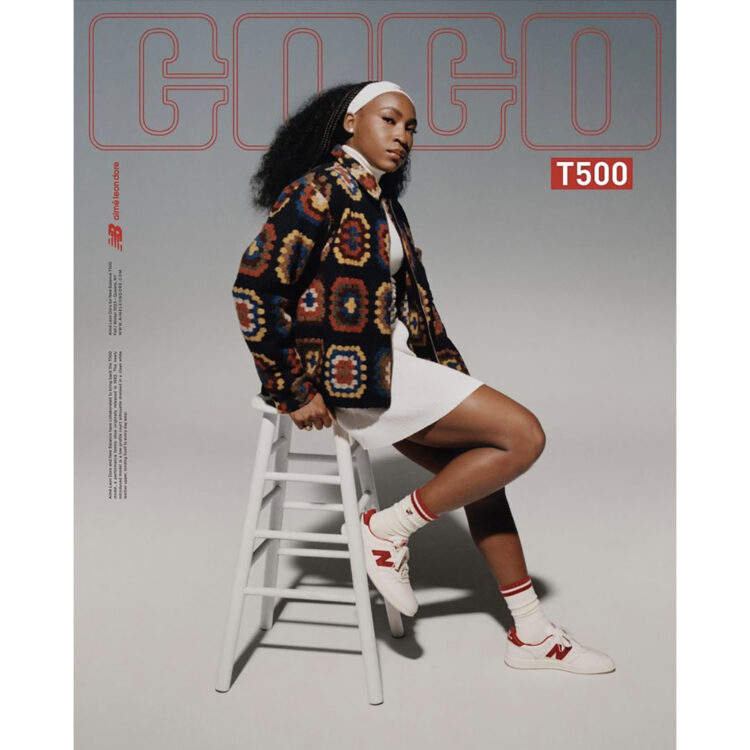 Aimé Leon Dore x New Balance T500 via @aimeleondore