Some of you might be well into your 2019 health goals (shoutout to Matt Halfhill) with multiple miles already logged in your favorite running shoes, but we got you covered if you're late to the party!
We've compiled a running list (no pun intended) of our favorite runners releasing in 2019. Use this as motivation to get active and hit the road. Don't let this year's wildly cold winter fool you, spring is around the corner so get ready to lace up some new runners!
Ladies, don't think we forgot about you as every pair on this list is available in women's sizing, too.
adidas UltraBOOST 19
Same… but different.
The uber-popular UltraBOOST is back yet again with a funky-fresh new design. Adidas ditched the traditional UB heel cup/ counter and replaced it with a hallow new-age looking design. The mid-foot caging has been updated to a sleek one piece construction too. Other than those two aesthetic changes the 2019 UltraBOOST features the same PrimeKnit (different design though) and full-length BOOST midsole we're accustomed to.
Cop a pair at Adidas to learn more.
Nike Epic React 2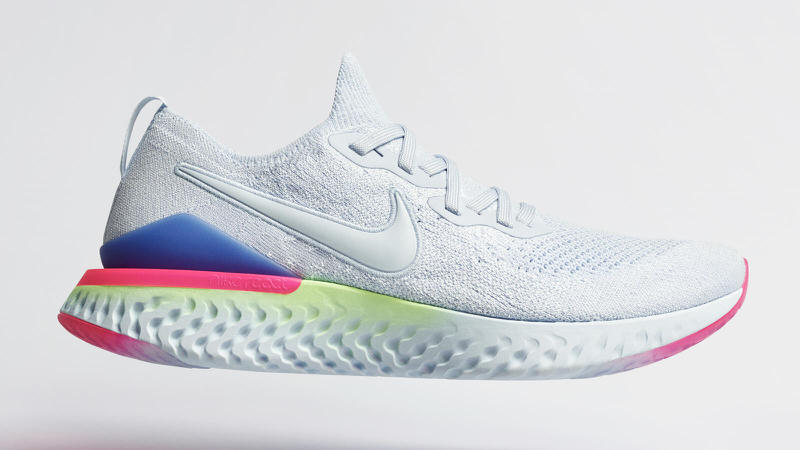 Nike's self-proclaimed "do everything" Epic React running shoe is back for season two and we couldn't be happier.
When React first released people wondered if it could beat BOOST, and after a year of having both it's safe to say they offer very different experiences. React is less pillowy and offers a more supportive ride than BOOST while still being incredibly soft (go try a pair on and you'll see). Even after extended use React maintains its shape well too, something skeptics worried about. From a build standpoint, Nike's Epic React 2 is almost identical to V.1 with the only real difference being an extended heel clip.
The Epic React 2 is a shoe you have to try to understand so take advantage of Nike's 30-day return policy and buy a pair, here.
Under Armour HOVR Infinite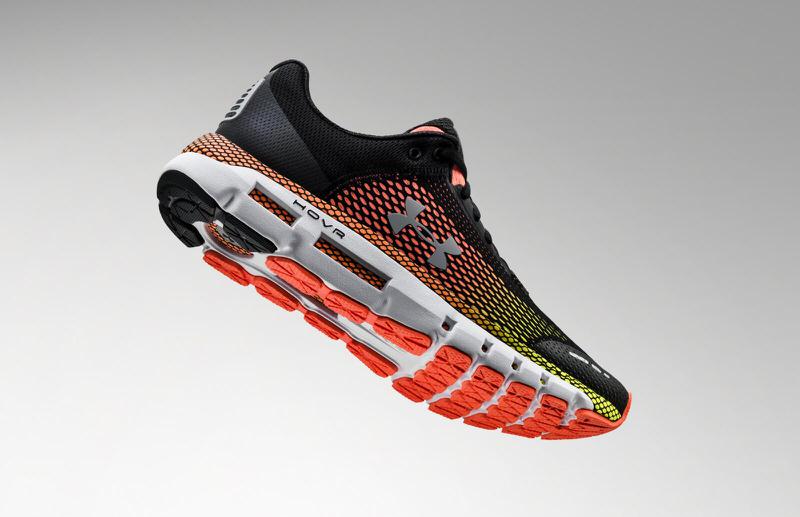 It's only normal for any given company to improve upon their marquee technologies (ie. Nike's Air tech started out in the heel and now extends fully across their Air Max shoes).
Under Armour Running has followed this model too by updating their HOVR cushioning system for a new model dubbed the HOVR Infinite. The shoe's HOVR core now extends from heel to forefoot to fully cradle and cushion the foot and provide an improved underfoot feel. What's crazy is the fact that HOVR was already extremely smooth and provided great energy return to begin with. The Infinite's upper features dual density mesh to enforce specific regions like the ankle and provide flexibility to others like the midfoot.
The newly released HOVR Infinite is available for purchase directly from UA.com too.
Nike Vomero 14
Our top pick is the Rolls Royce of Nike Running shoes, the Vomero 14.
The Epic React is great and the Pegasus Turbo is fantastic too, but the Vomero 14 stands alone as the superior option. The Vomero line has historically offered more stability and cushioning than the Pegasus line and that's exactly what the fourteenth iteration does. The Vomero's shape has been completely redesigned with elements from the Zoom Pegasus and the EXP-X14 both present. Staggered Flywire across the upper offers fantastic lockdown and stability. The Vomero 14 may not have Zoom X but it doesn't need it; in fact, the use of "traditional" Zoom offers a more grounded feel. Feel confident rocking the Vomero 14 on both short and long runs because it has the durability to excel at both.
Pick up a pair of the newest Vomero directly from Nike, here.
Reebok FloatRide Run 2.0
Keep your eyes peeled for the Reebok FloatRide Run 2.0.
This update to Reebok's high-end runner features enhanced FloatRide technology for lively cushioning that feels great underneath any runner's feet. An improved TPU cage wraps around most of the upper for increased stability and offers a nice accent to the shoe's knit toe and forefoot regions. If you liked the FloatRide Run 1.0 then you'll love the 2.0's improved fit and overall performance!
There's no official release date on the calendar for these bad boys so stay tuned for more info.
Under Armour HOVR Sonic 2
V.1 of the UA HOVR Sonic surprised everyone with its formidable cushioning and responsiveness.
Now the HOVR Sonic is back for round two with many familiar elements. The HOVR system located in the heel still provides great energy return, but now it's much more flexible and comfortable. Everything from the knit upper to the outsole has been refined and improved for a sequel fit for runners of all levels. Additionally, the HOVR Sonic 2 has a monitoring chip in the midsole that links to UA's MapMyRun app and offers data like gait, stride length and pace.
Get a pair of your own directly from Under Armour today!
Nike Zoom WildHorse 5
The WildHorse series commonly flies under the radar due to its specialized trail-ready outsole, but it's time to get familiar with these if you're looking to blaze new off-road paths.
The shoe is comprised of mostly mesh and fusing that uses reinforced eyelet straps for a snug, breathable upper. A thick pylon midsole combined with Zoom Air cushioning rounds out the truly comfortable WildHorse 5.
Look for these to drop around April 2019.
Nike VaporMax 2019
The 2019 VaporMax should be instantly recognizable as the successor to last year's model and that's a good thing!
The shoe's trademark full-length VaporMax Air unit continues to break the mold with its bouncy foamless construction. Unlike the 2018 Flyknit edition, the 2019's initial releases have utilized (the wildly popular) semi-translucent synthetic uppers that expose the shoe's lockdown mechanisms instead of Flyknit. With that said don't be surprised to see a Flyknit 2019 Vapormax release later this year.
Pick up a pair from Nike!
Reebok Forever Floatride Energy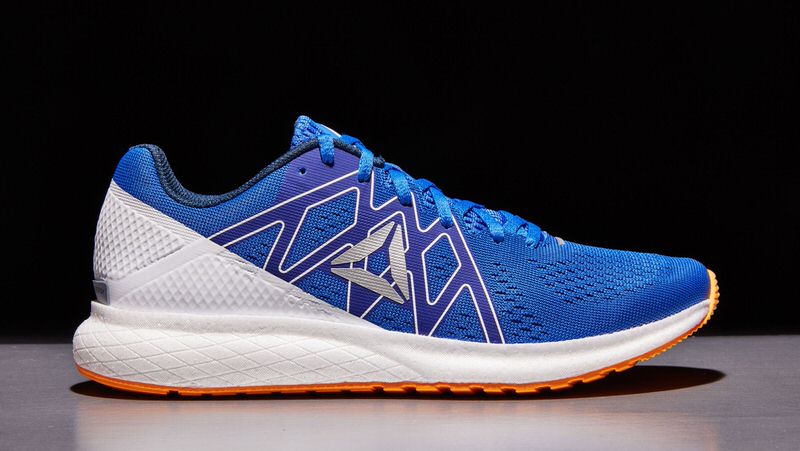 Don't sleep on Reebok's running game because they've been killing it since 2017 with top-notch performers.
The Forever Floatride Energy is one of the best budget-friendly runners on the market that doesn't sacrifice comfort. Reebok's Floatride technology can best be described as springy, with cushioning you'd expect from a shoe with a larger price tag. Overall the Forever Floatride Energy is a basic mesh shoe that does everything right!
They're available now so head over to Reebok to cop!
New Balance Fuel Cell Rebel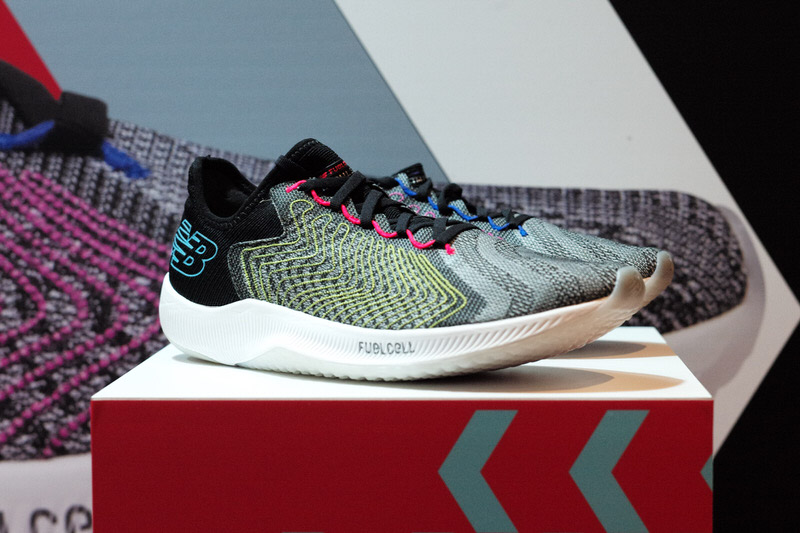 New Balance offers more than fresh 547 and 999 casual runners but a lot of y'all wouldn't know too much about that.
The brand's always innovating in the footwear category to deliver comfortable options for runners of various levels. The New Balance Fuel Cell Rebel is a runner designed for fast-paced training and racing. The shoe's mesh upper, "Trace Fiber Cords" and bootie construction offer fantastic support within a lightweight package. The real firepower behind the Fuel Cell Rebel comes from New Balance's flagship cushioning foam, Fuel Cell, which offers speedy, light-weight responsiveness (yes, every company's foam cushioning claims to do this, but Fuel Cell does a really great job of applying these three qualities).
No set release date on these yet but we'll keep you updated when it's announced.