In the world of sneakers, women have often been overlooked and counted out in more ways than one. From the size-range struggle to not being recognized for their contributions, the push for female representation within the sneaker space remains strong and steady.
Major moves have been made by industry leaders like Vashtie, Yoon, Aleali May, Melody Ehsani, Chitose Abe, and even Rihanna, but with so many unrecognized female creatives and executives grinding behind the scenes, it's obvious that there is still so much more talent to highlight, and upcoming careers to cultivate.
Thanks to platforms like Julia Lebossé's Sneakers by Women and even the new She Kicks sneaker bible by Nav Gill and Sanne Poeze, the Women's wave is being documented and can no longer be ignored.
In honor of Women's History Month, Nice Kicks highlights 10 leading ladies that are pushing the sneaker industry forward. Check out the list below.
---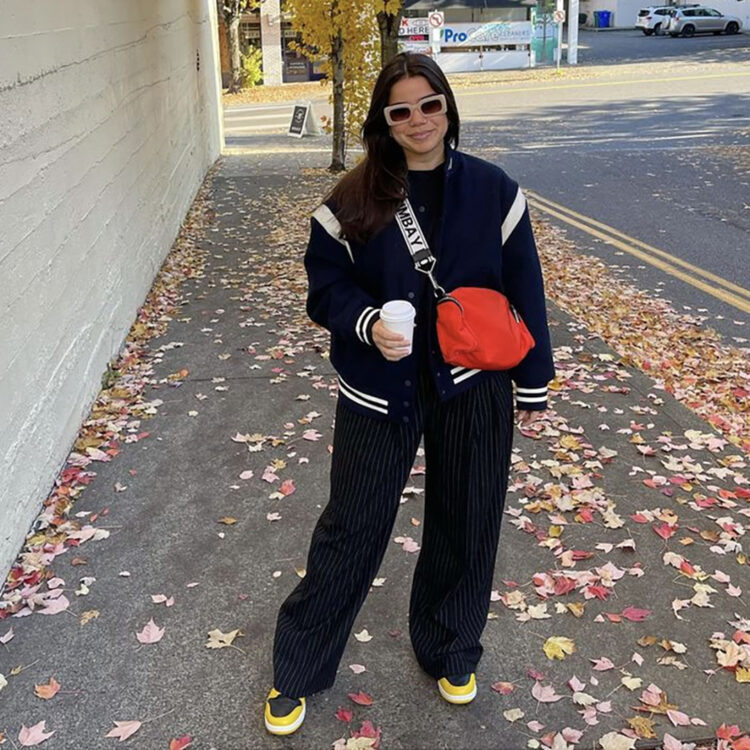 Nico Rodriguez
Color Designer at Jordan Brand
From the beautiful island of Puerto Rico, Nico Rodriguez has made a name for herself as a Color Designer at Jordan Brand, Nike, and Converse. As a proud Boricua, Rodriguez had the opportunity of a lifetime when she got to work on Nike's 2022 Puerto Rico Collection. Some of her other personal highlights include the 2022 Nike Day of the Dead Collection and the J Balvin x Air Jordan projects.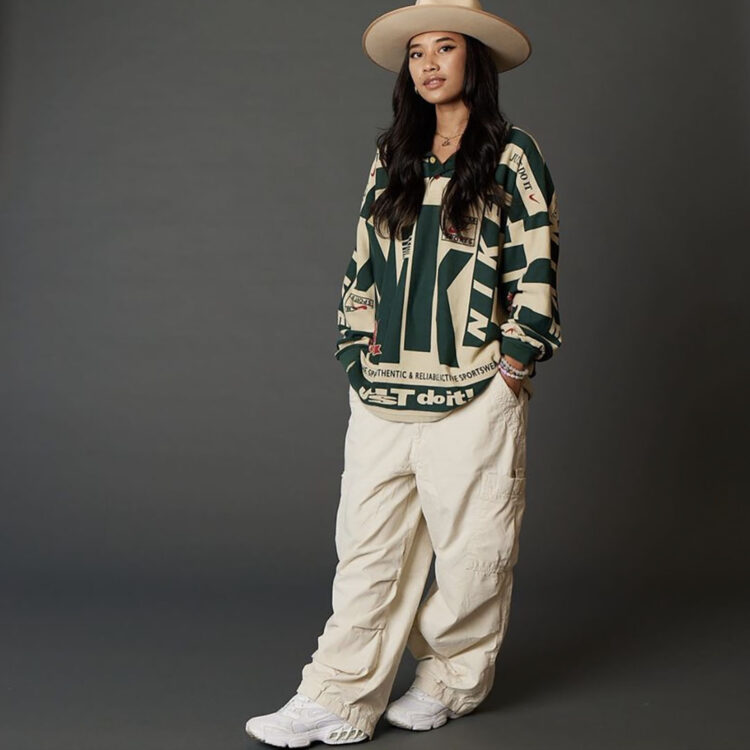 Indah Nur
Material Designer for Nike Kids
Life has come full circle for Indah Nur as the Footwear Materials Designer for Nike Kids grew up right down the street from a factory making Nike products in West Java, a province in Indonesia. The PENSOLE Footwear Design Academy alum has demonstrated her eye for design on works like the Nike Dunk Low GS "Copper Swoosh," the Nike Dunk Low SE "Sun Club," and the Nike Dunk Low "Patchwork."
Jacquelyn Munroe
SMU Footwear Color & Material Designer at ASICS America Corporation
Born and raised in the Boston area, it seems to be a deed of destiny that Jacquelyn Munroe would grow up to become a sneaker designer. As a current SMU Footwear Color & Material Designer at ASICS America, Munroe has worked on both sportstyle and performance footwear with standouts being the PLEASURES x ASICS GEL-LYTE III, ASICS GEL-LYTE III & GT-II "Academic Scholar Pack," the Bodega x ASICS GEL-MC PLUS, and more.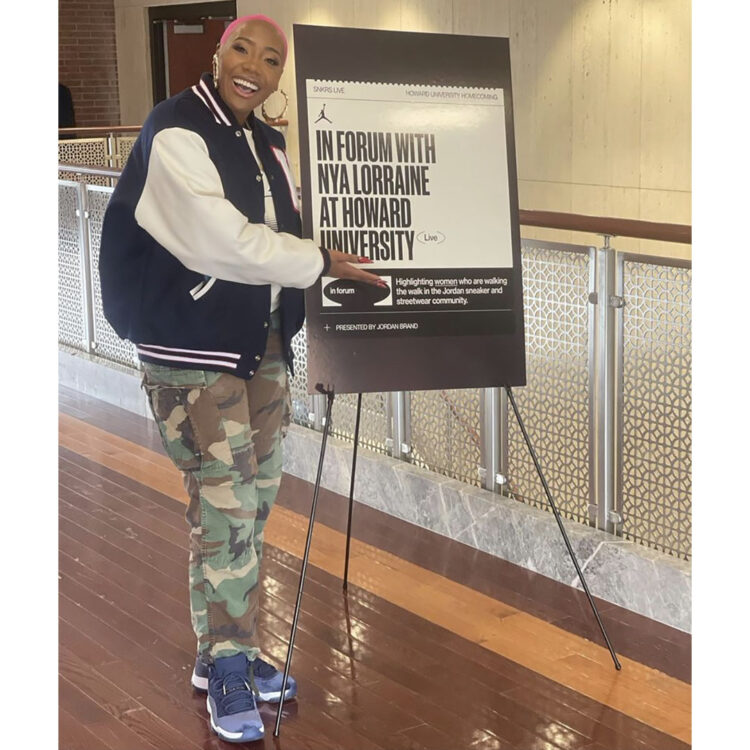 Nya Lorraine
SNKRS Host and Her Sole Co-Founder
You're sure to have seen Nya Lorraine on SNKRS giving you all the details about the best upcoming Jordans. The Howard University alum also hosts the "In Forum Live" segment that highlights influential women within sneakers and streetwear. Outside of SNKRS, Lorraine regularly creates #ClawsAndKicks sneaker content and runs the Her Sole podcast with Mikayla Dominique.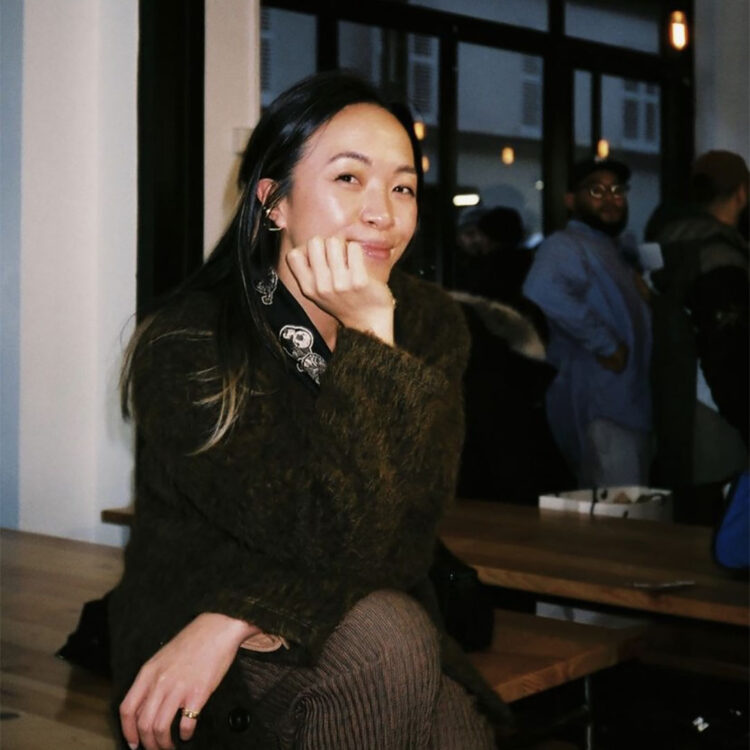 Yenny Hsieh
Global Collaborations & Energy Product Manager at New Balance
Although she's new to the Global Collaborations & Energy Product Manager role at New Balance, Yenny Hsieh has put in hours of dedication to get to this point. Hsieh first got started at New Balance in 2017 as a technical designer and has been steadily been moving up since. During her time at New Balance, she's worked on projects like the Salehe Bembury x New Balance 574 "Yurt" Collection, the Jaden Smith x New Balance Vision Racer "Trippy Summer Pack," and more.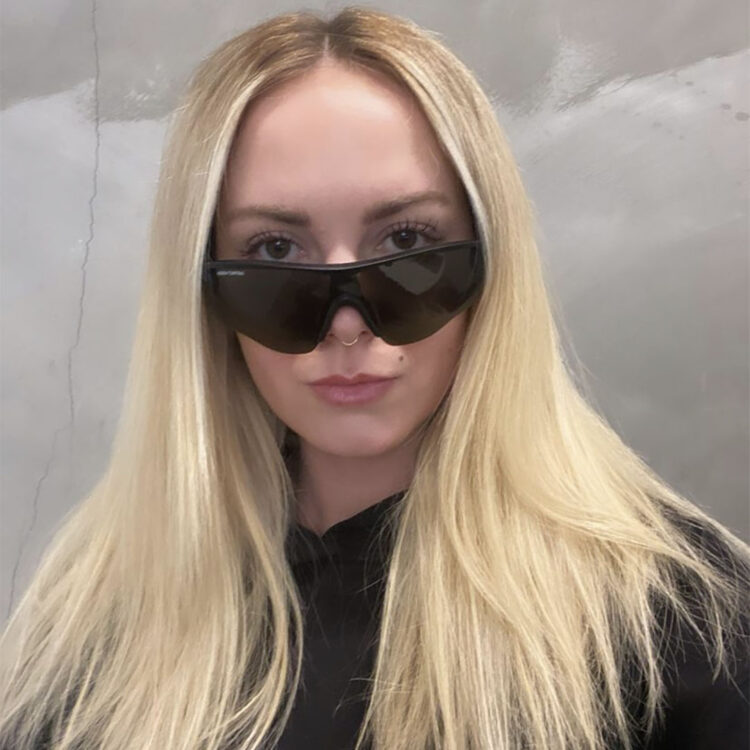 Julie Valuskova
Senior Footwear Designer at Aimé Leon Dore
Aimé Leon Dore has become a dominant force in the sneaker space and Julie Valuskova is the creative behind it all. In June of 2022, Valusoka was appointed to Senior Footwear Designer of Aimè Leon Dore, a first ever for the New York-based brand. Before joining ALD, Valusoka was at Yeezy, where she worked on the Knit Runner, after gaining experience at other gigs such as KEEN, On Running, and Cole Haan.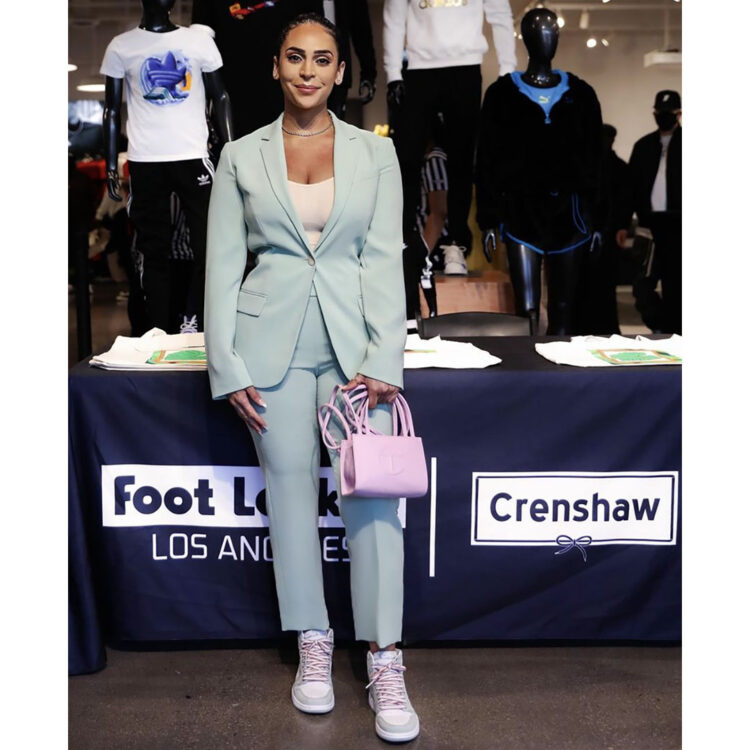 Paulina Lopez
Marketing Director at Foot Locker
As Marketing Director of Foot Locker, Paulina Lopez works alongside a team of powerful women including Creative Director and sneaker legend Melody Ehsani, as well as the newly appointed President and CEO, Mary Dillion. Lopez herself has an extensive marketing background and an impressive sneaker collection to go with it.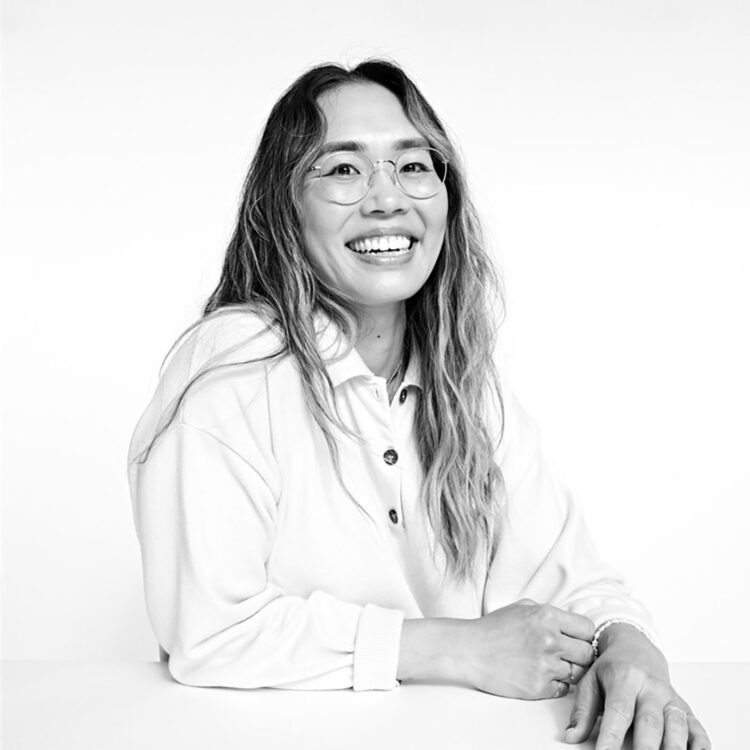 Esther Chu
Design Director, Color & Materials at adidas Basketball
For Esther Chu, design wasn't the obvious first choice as she got a BA in Psychology before attending FIDM to study Visual Communications. From there, she got her start in fashion as a visual merchandiser at Gap and then became a Footwear Design Intern at New Balance. With steady consistency, Chu landed a position at PUMA and is now on year 8 at adidas where she is the Design Director of Color & Materials for adidas basketball.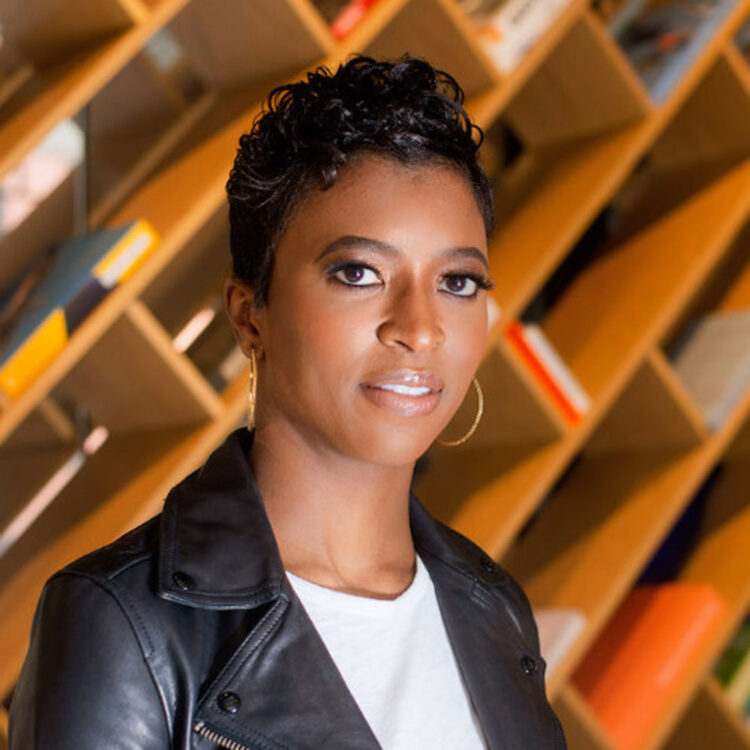 Brandis Russell
Vice President Global Footwear at Converse
In the world of sneakers, Brandis Russell is a certified veteran as the self-proclaimed dream warrior has worked within the industry since 2002. She started at adidas as a Visual Merchandiser and soon after took an executive role at Jordan Brand. Currently, she is the Vice President of Global Footwear at Converse, a role she's had since 2018, following her nearly 12 year tenure at Nike.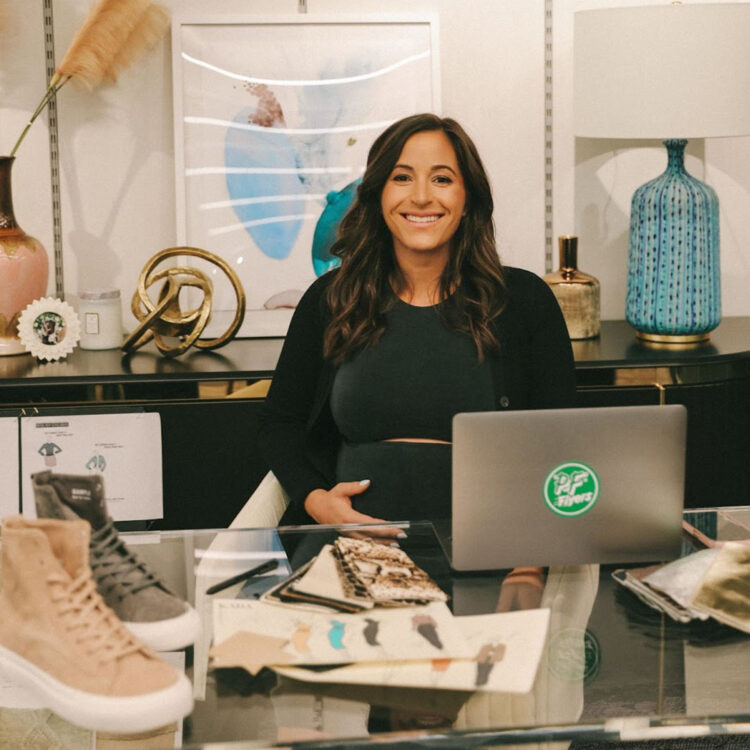 Kassia Davis
Executive Chairwoman at PF Flyers
Growing up in the New Balance family, Kassia Davis dreamed of the day that she would be able to make a name for herself within the footwear industry. After graduating from Boston College, Davis went on to conquer a number of roles at New Balance, doing everything from sales to global merchandising. After 8 years with the Boston-based brand, Davis is now at PF Flyers as an Executive Chairwoman.
---
For more sneaker news and release dates, follow @NiceKicks on Instagram.
(Lead image featuring Jordan Brand Global Women's Collective by Dana Scruggs)