This weekend, the Air Jordan 4 Black/Red returns for the first time in almost seven years.
While Air Jordan retros hit every weekend, few prove as fashion friendly and nostalgic from a basketball perspective as this road rendition of the AJ4.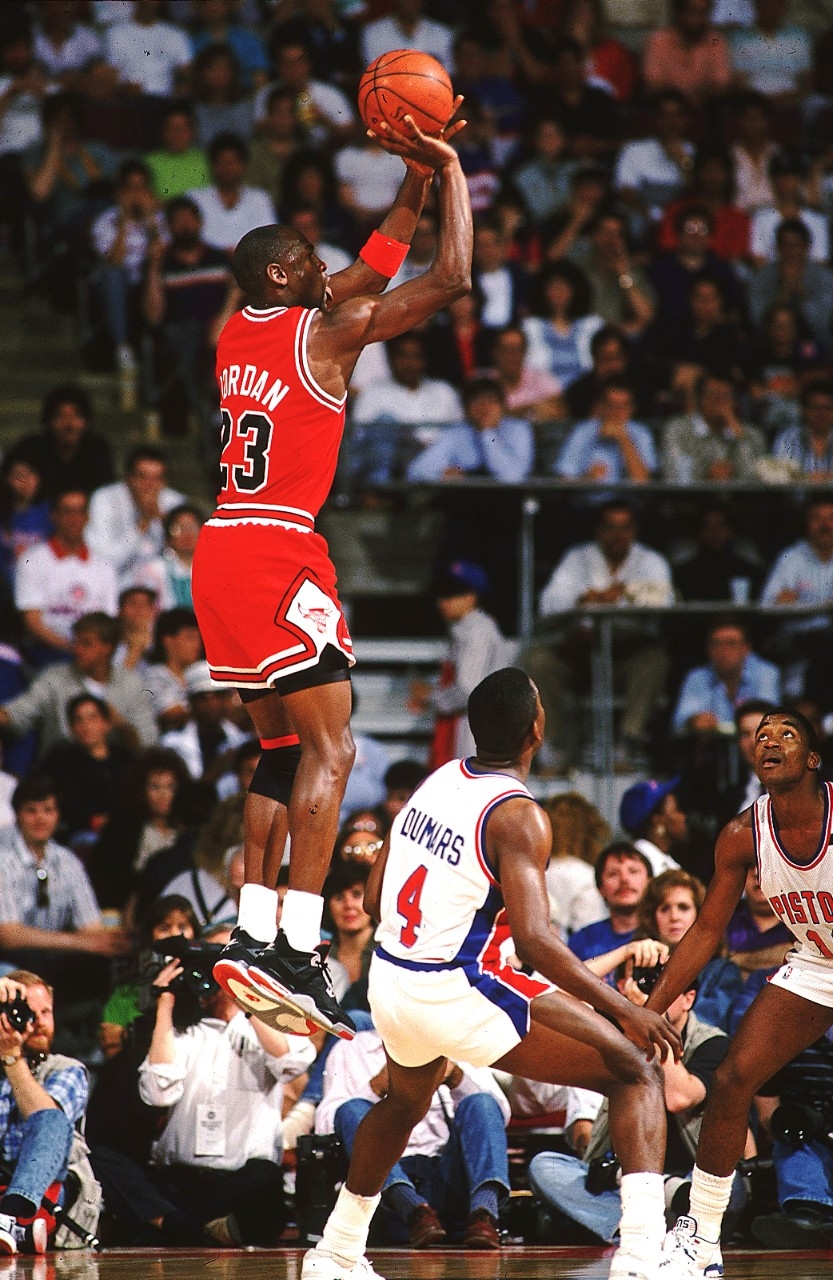 Designed by Tinker Hatfield in Oregon, debuted by Phil Knight in Sports Illustrated, the shoe was most famously worn on court by Michael Jordan.
In the Black/Red 4s, MJ put in work in the '89 NBA All-Star Game and battled the Detroit Pistons in the '89 Eastern Conference Finals.
Most importantly, he hit "The Shot" in Cleveland, solidifying his spot as not just one of the league's best players at that point in time but as one of the most clutch players of all time.
The only way to get closer than Craig Ehlo to Mike's magical moment is owning a pair of OG Air Jordan 4s from 1989.
While this is dope in theory, they'll spend much more quality time in a glass case than on your feet.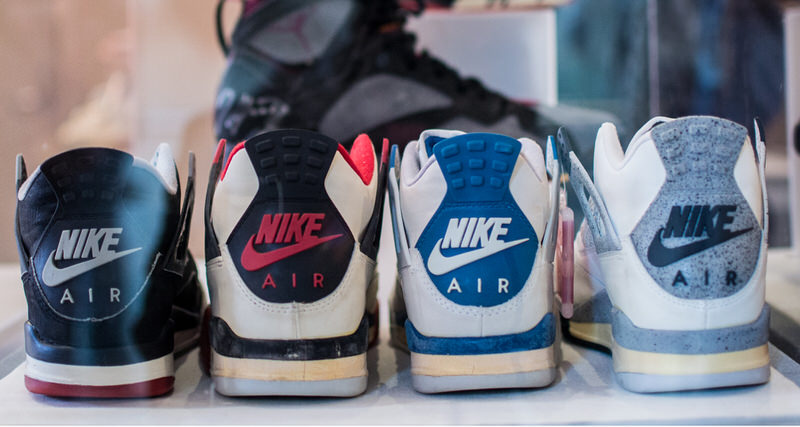 If you peep the group shot of OG 4s above, even shrink-wrapped pairs kept in the best of circumstances can't withstand 30 years of oxidation.
OG 4s will crumble before you can even lift your feet, making them a dope relic but certainly unwearable.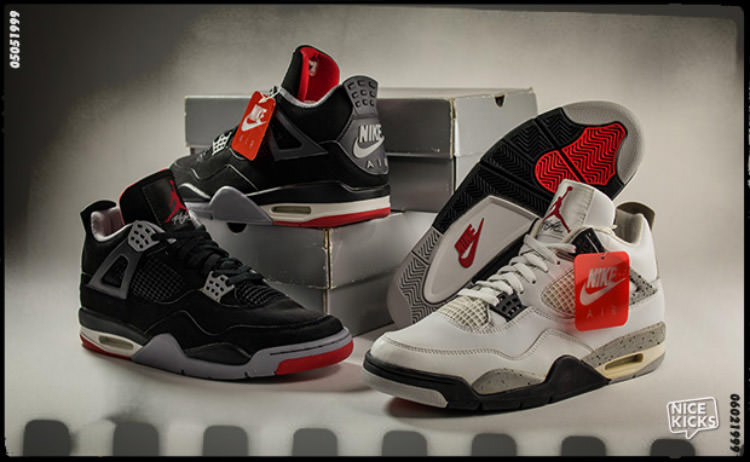 Fun fact: The 2019 Air Jordan 4s drop just one day short of the 20th anniversary of the '99 version.
Sad fact: You can't wear the '99s either.
Save a sole swap, the '99 retros are unwearable. There's a reason you've seen ASAP Rocky in '99 4s once and OG Jordan 1s all the time: the midsole on the 4s crumble over time. Recent updates made them less likely to crumble, but there are other issues that come with that.
The Countdown Pack 4s from 2008 came with a price: having to also cop a pair of Air Jordan 19s.
Don't get us wrong, we love the 19s, but not as an add on. Factor in these have a Jumpman on the back and the novelty ends right about there.
And last, but certainly least, is the 2012 Air Jordan 4 retro.
A classic finally back on its lonesome, this may be the release that forced the Remastered Retro program.
With hardly worn pairs looking like a squirrel attacked the midsole months after the Black Friday drop, this installment was looking chippi chippi – word to Sheck Wes – sooner than anyone could have anticipated. If your pair still looks good you likely didn't wear them, and if you do don't expect that to last long.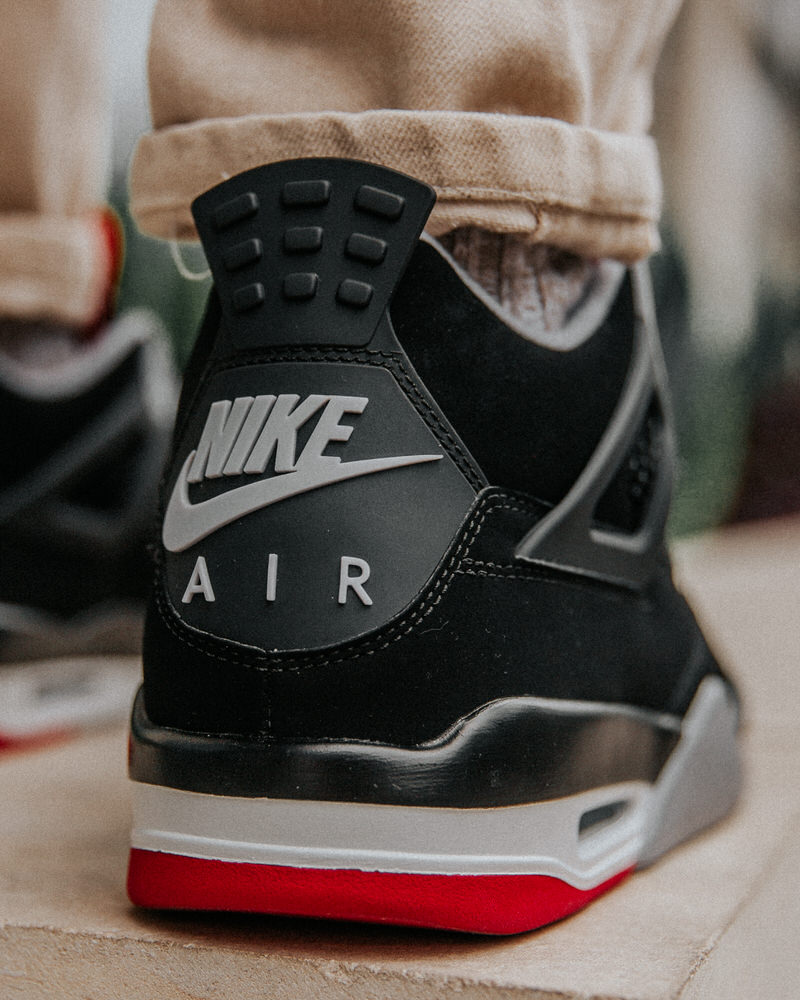 Which brings us to this weekend's drop.
We're certainly not in the business of telling anyone how to spend their money and contrary to popular belief we're not raking in the dough by hyping shoes that already sell out. All we're saying is that if you want a pair of Black/Red 4s, the 2019 version is the best-made pair in at least 20 years and the only one with Nike Air that's still wearable.
Cop or drop on Saturday, they'll be readily available on the resale market for likely close to retail. Maybe this is the best shot at the shoe from "The Shot" yet.