An upcoming Vans Vault collaboration is honoring one of Mexico's most revered and introspective artists with its upcoming Frida Kahlo collection. If you're unfamiliar with Kahlo's work or legacy, her art incorporates nature and an image of self laced through a dark, morbid reality.
Kahlo's art work was not only a reflection of self but rather an extension of post-revolutionary Mexico as her art often reflected a distortion of reality based on societal expectations regarding colorism, sex, gender and class.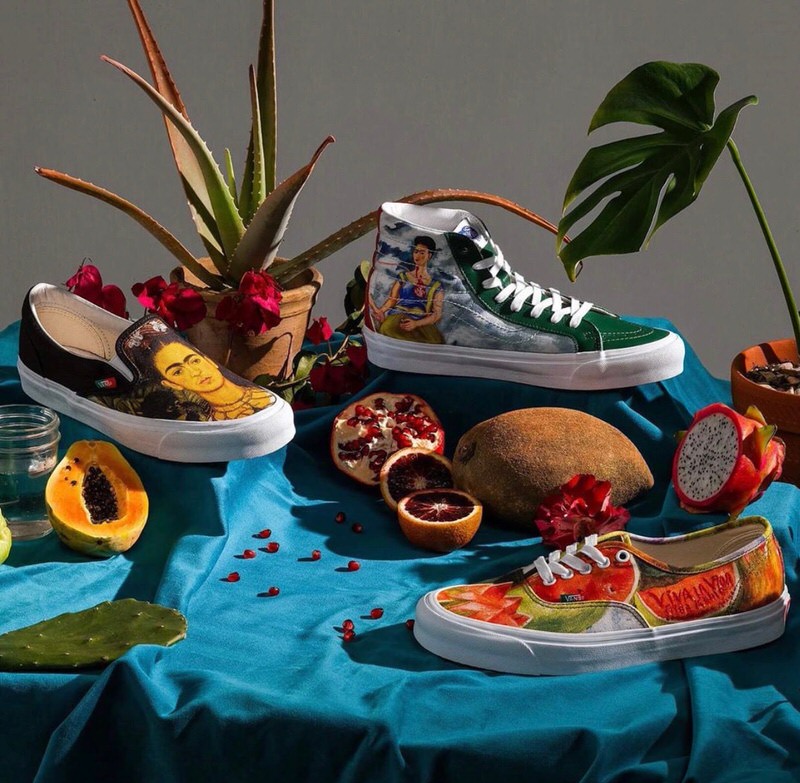 The upcoming collection draws inspiration from Kahlo's most recognizable pieces of work. Viva la Vida (1954), Las Dos Fridas (1939) and Self-Portrait with Thorn Necklace and Hummingbird (1940) respectively are found on the Vans Authentic, SK8-Hi and Classic Slip-On.
Take a look at the pairs below, and be sure to grab yours over at Vans online and at select retailers as the collection is slated for June 29, 2019.