The Boston Celtics are going to look very different this upcoming season.
Not only are they replacing Kyrie Irving with Kemba Walker, the team will be without Al Horford and Terry Rozier.
The man now in Boston? Jayson Tatum.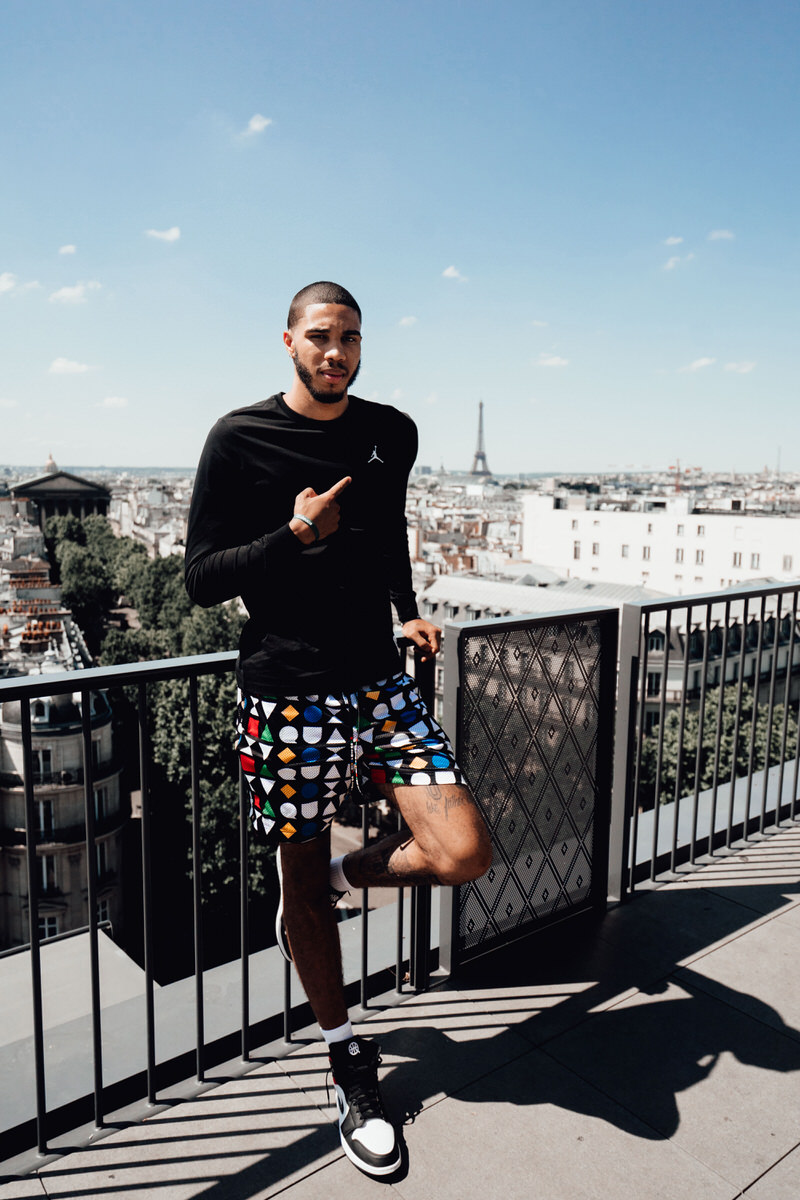 Mentored by the Mamba after doing work at Duke, the Blue Devil turned Celtic star may only be 21 years old but he can already claim the game's all-time greats as fans.
Kobe. Coach K. And now, Michael Jordan.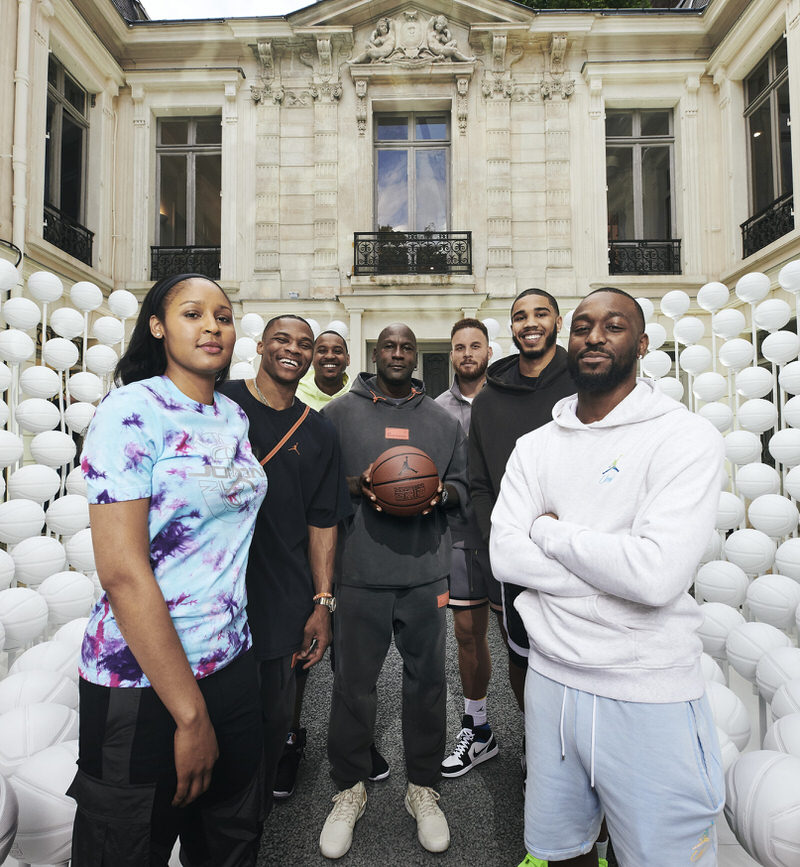 Recently in Paris, His Airness welcomed Tatum to the stage as Jordan Brand's newest signee. So, much like the team around him, Tatum too will look different this season as he'll rock the latest and greatest from JB after being the face and feet of Nike's futuristic hoop shoe, the Adapt BB.
While the good folks at Jordan Brand certainly have big plans for their Celtic star, we definitely have some hopes, expectations and ideas, too. See what we're hoping for Tatum and JB in the season to come.
Retro PEs
Most of Michael Jordan's history with Boston is as a rival, but that doesn't mean Jordan Brand hasn't blessed plenty of Celtics with prized player exclusives.
Most notably Ray Allen but also the likes of Michael Finley and Gary Payton, green retros that never released to the public have hit the hardwood in Beantown. We definitely hope and expect to see the same from Tatum.
Mike's line aside, Tatum has also stated that he's a huge Carmelo Anthony fan. In a piece with Jordan Brand, he stated that Melo was one of the guys he modeled his game after growing up and one of his favorite athletes.
Could tributes to Carmelo and his signature line also see the Tatum touch?
Big Rotation
Historically, the most interesting Jordan Brand athletes have been those who've rocked a bit of everything.
While marquee model endorsement from the likes of Dwyane Wade has been huge and signature lines from Carmelo and Chris Paul have also impressed, from a fan standpoint, it's been most fun to see guys like Ray Allen and Joe Johnson rock a bit of everything.
For those keeping track at home, the retired wings mentioned above never got their own signature shoe like say Eddie Jones or Vin Baker, however, they did rock everything from retros to team Jordans to new performance models.
While we assume Tatum will be the new face of the Air Jordan flagship as Russell Westbrook now propels a shoe of his own namesake, we'd still like to see variety from JT and JB both on and off the court.
Flight Utility Gear in the Tunnel
One of the biggest blessings for Nike has been Giannis and other athletes willingness and wanting to wear Tech Fleece in pre-game and off-court fashion. Sure, some of it is because they're paid to but a lot of it is Tech Fleece is really good and the athletes genuinely like it.
Jordan Brand has a chance to have their own Tech Fleece/Nike Sportswear cache from an apparel standpoint with their Flight Utility line.
Progressive, technical and comfortable, this is by far the most modern and most stylish gear we've ever seen from JB. Seeing JT pop up pre-game in the latest looks from the Flight Utility line – or better yet previewing apparel before it comes out – could make Tatum not just a great endorser but also an even more interesting tunnel favorite.
Campaign Modeling Appearances
Nike gets lots of props lately for having their athletes rock their newest gear in campaigns rather than just models. This is much in part because Nike gets it and makes apparel with the athlete in mind. Truth be told, Jordan Brand is actually the OG of doing it.
Sneakerheads who grew up in the late '90s and early '00s can recall just how savvy the newly launched Jordan Brand was in regards to having their roster of athletes model not just their performance apparel but also their lifestyle gear. Whether it was Eddie Jones or Charles Woodson or Carmelo Anthony, you'd see the latest looks from JB on the athletes that actually lived it. That lifestyle lens made both the product and the athletes infinitely cooler. With Tatum aboard they could do the same.
Storytelling True to Tatum
Jayson Tatum may be the latest hooper to sign with Jordan Brand, but as expected his story is not like everyone else. While personalized product with a Jumpman on it for athletes not named Mike might not have translated in the past, we live in a new era where fans want to more intimately know the athletes they look up to and buy product that represents them just the same.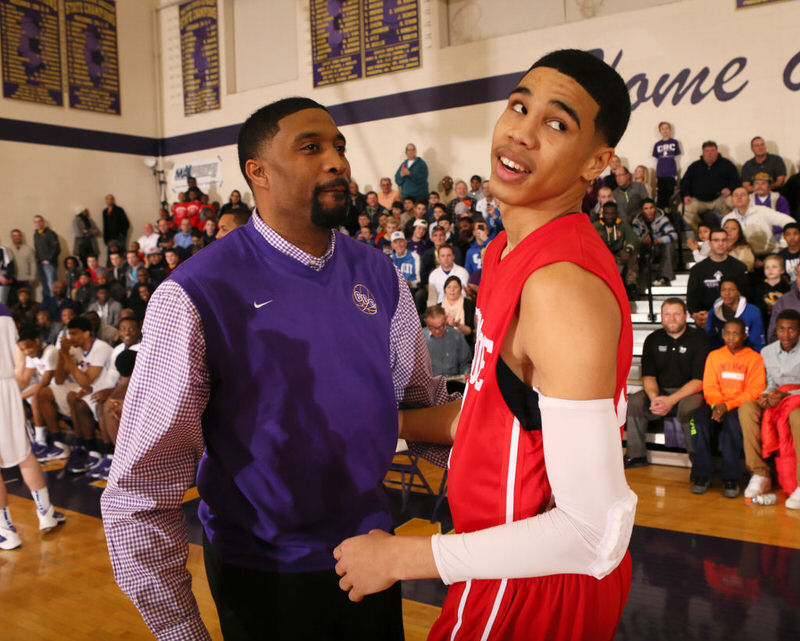 Tatum has plenty of great things going for him. One, he's a proud father and family man, writing his son Deuce's name on his shoes before every game. On top of that, his St. Louis roots are unique to Tatum but also tie back to Jordan Brand. Tatum's father played college ball at St. Louis alongside Larry Hughes who famously became a lottery pick playing in "He Got Game" 13s. Jordan Brand alum Darius Miles is also from St. Louis.
PEs for Duke
Jordan Brand has had plenty of stars on their roster over the years, but believe it or not, they've only had one Dukie.
In recent years, Jabari Parker became the first Blue Devil to sign with the North Carolina star's brand. Lucky for Parker, he had the Chicago connection working for him. When it comes to Tatum, he's a bit more on his own.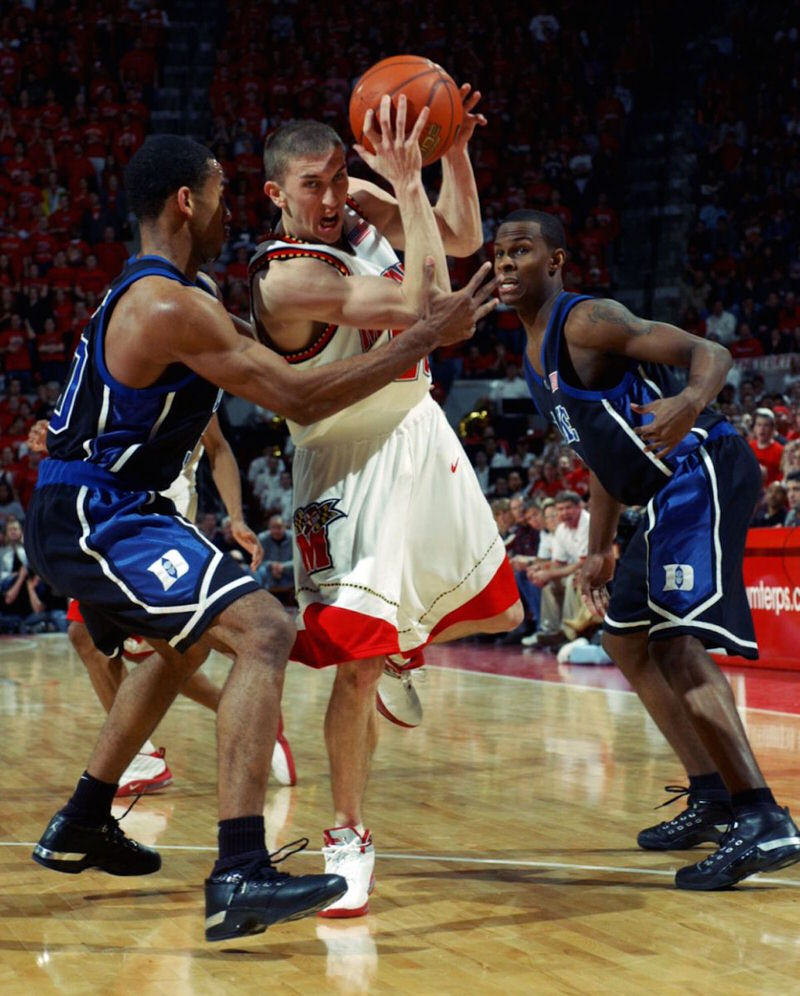 While the likes of Daniel Ewing, Miles Plumlee and others have rocked retro and OG Jordans at Duke, the school has never seen a formal PE from Jumpman.
Could Tatum be the one that changes that?
We hope so. Congrats to JT and JB!