One of the Chicago kids that's been in Kanye's clique since day one, Don C has gone from customizing Mitchell & Ness shorts and hats to creating his very own Jordan silhouette. Aside from that, he's also created his own look that's chock-full of grailed wardrobe essentials with a look that only the man himself could only pull off.
If there's anything that inspires Don's own designs, it's anything that has to do with retro and basketball, which his why his sportswear essentials have become a mainstay in his own wardrobe. Whether it's nostalgic warm-ups or high-end Louis Vuitton tracksuits, each has a place in Don's rotations and both go hand in hand with his impressive collection of Jumpman and Nike basketball classics.
Having close ties with Kanye and Virgil Abloh also enables the Chicago designer to get access to some exclusive pieces, t00.
Turn Back the Clock
Don C has built a pretty successful business with his Just Don brand. It's caught the cultural cache of NBA athletes who represent their own team logos with Don's signature twist, while also catching the interest of acclaimed celebrities alike. He's of course also working these essentials into his own wardrobe with his own style by pairing them with retro Jordans, heritage Nike Basketball offerings, and an assortment of vintage tees, hoodies and varsity jackets.
Aside from his own line of shorts, he's also notorious for wearing retro Mitchell & Ness basketball jerseys and factoring them into his wardrobe in a less conventional fashion that doesn't involve throwing them over a t-shirt. Don's styling approach is creative. Instead of making the jersey or shorts the main draw of an outfit, he makes them an accent by layering a boxy fitting flannel over them or pairing it with an oversized hoodie and pattern heavy track pants.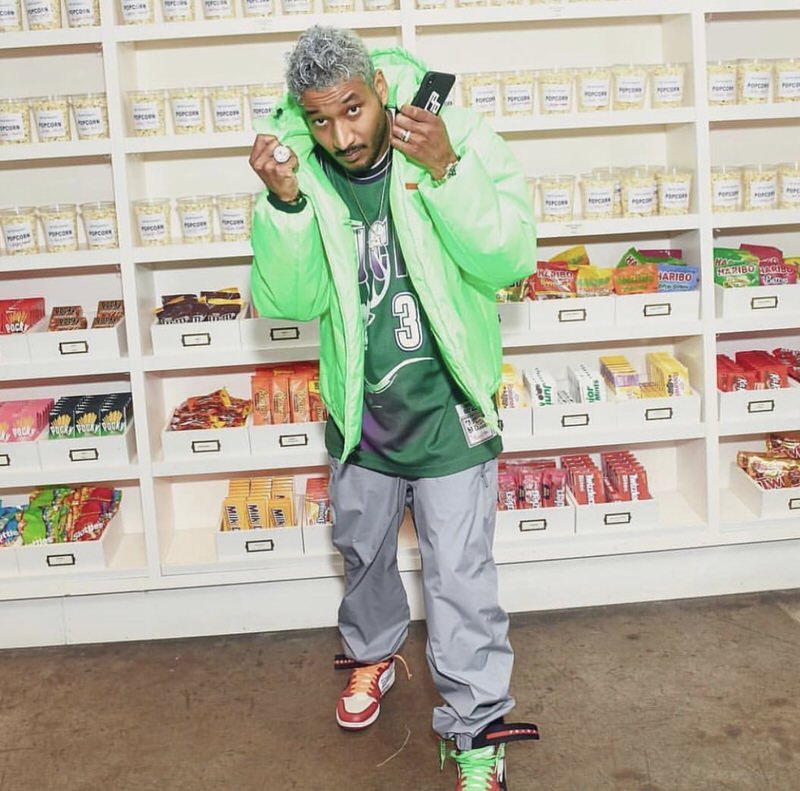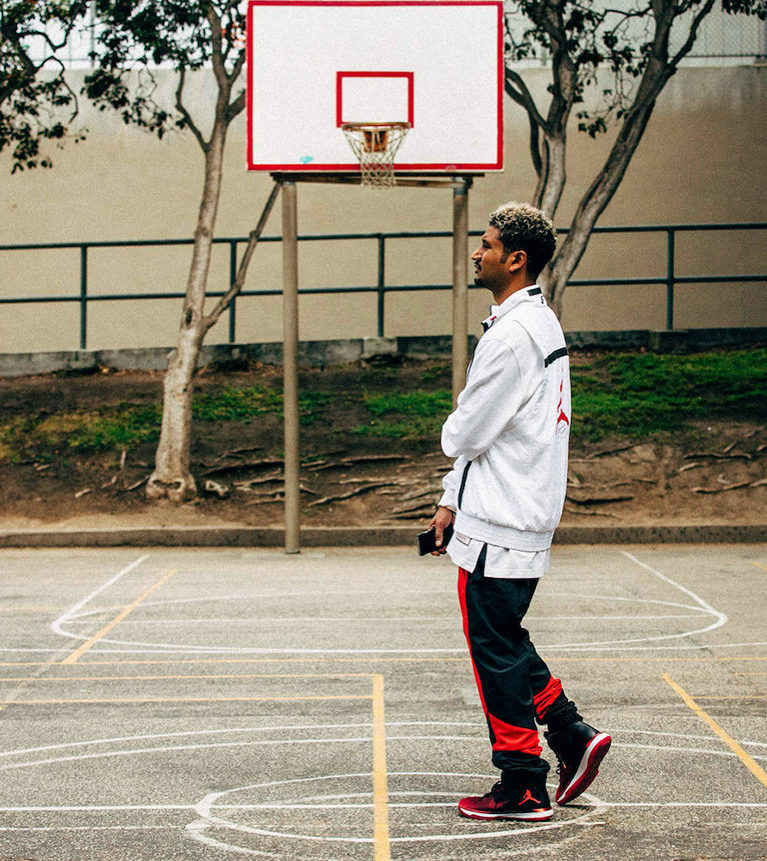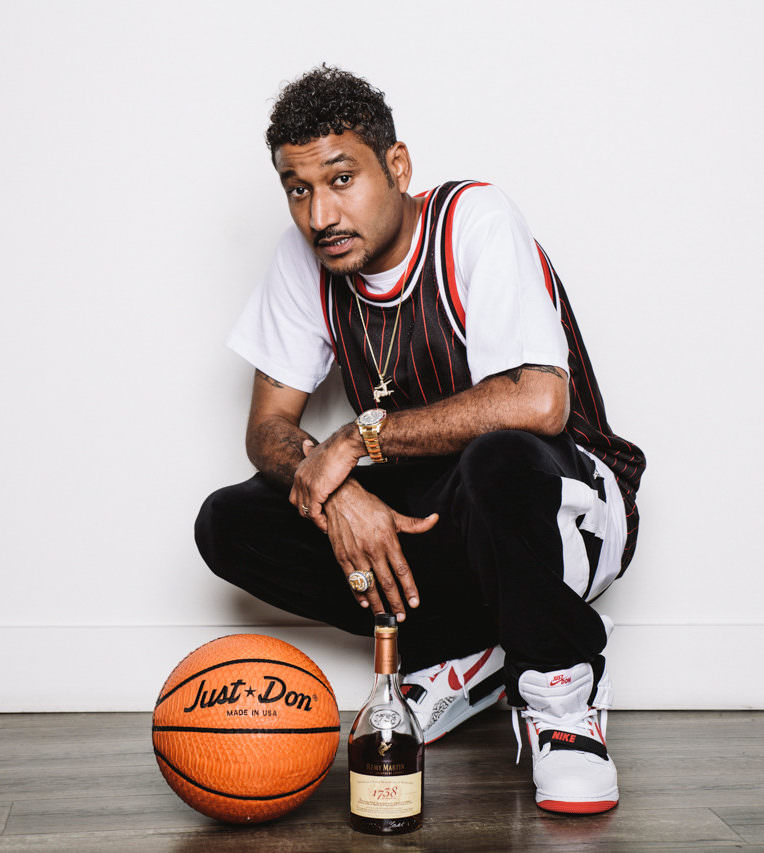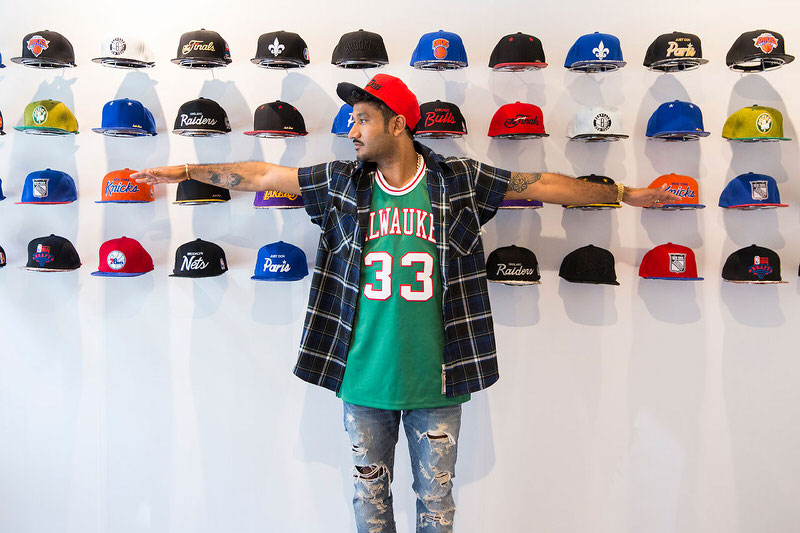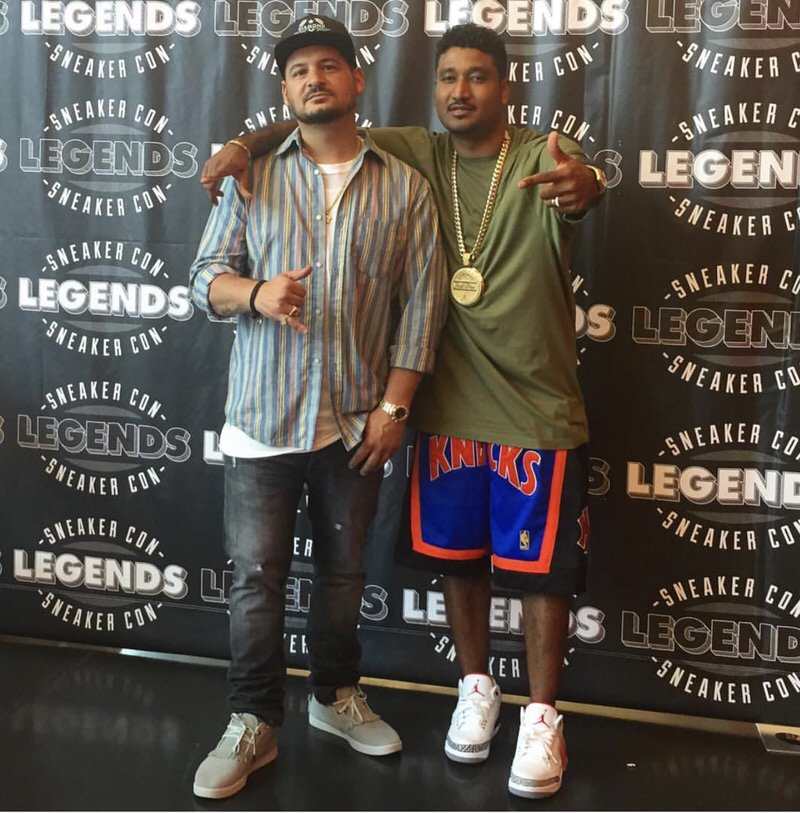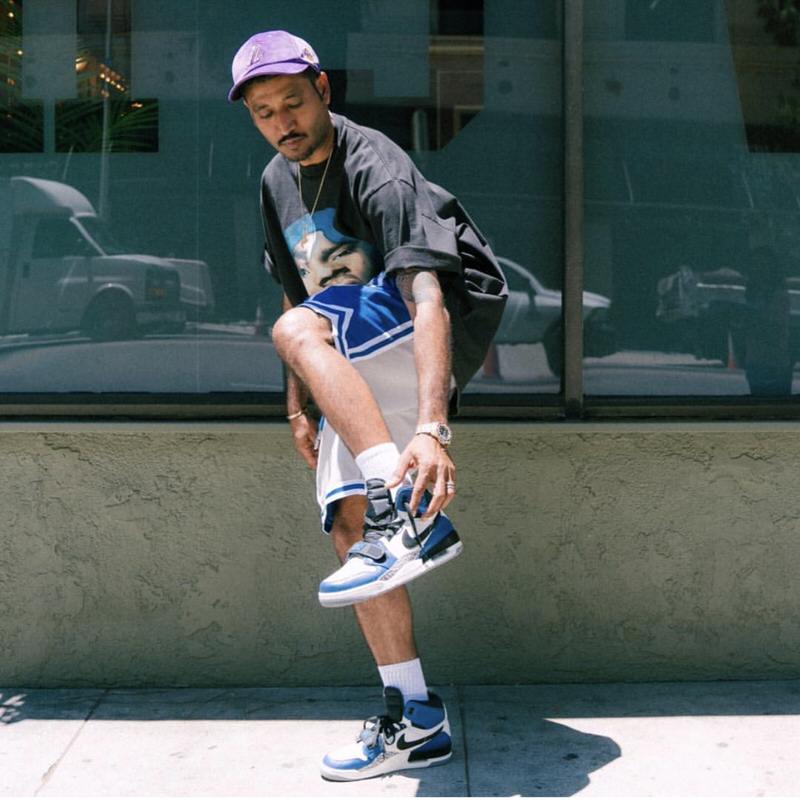 Just Classics, But Made Modern
The Just Don collection is built on the ideal of the word classic. And so is his wardrobe. The only difference between what he's doing and everybody else wearing the same icons are that he's breaking all the standards of what's "supposed to be" and creating something completely new.
Vintage inspired hoodies might not traditionally be paired with basketball jerseys and track pants, but Don's memo is bringing the different eras of classic together to form something that's considered modern. Don C's also completely sticking to the classics as the mainstays of his wardrobe – denim jackets, vintage tees, and cargo pants.