Following his impactful tenure alongside Mr. West at YEEZY — which was predated by a stint at Cole Haan — Versace's sneaker design lead, Salehe Bembury, has helped position the time-honored fashion house among the most exciting luxury brands in sneakers.
Bembury made his mark on 2018 with the Versace Chain Reaction, a grandiose design first introduced by collaborator 2 Chainz. Throughout the course of the year, the shoes staying power has proved formidable, popping up on your favorite celebrities and within high-fashion circles alike. Bembury's design accrument is well respected.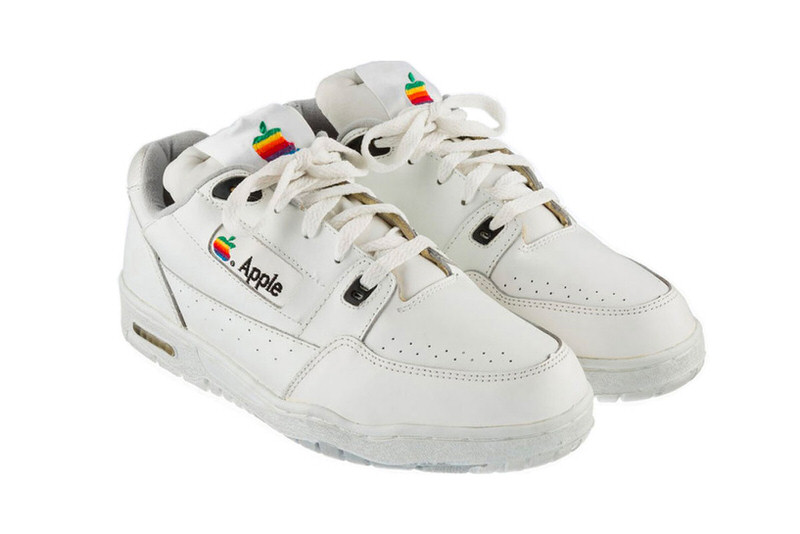 Salehe's next big shoe works the opposite end of the spectrum. Leaning on minimalism and retro aesthetics to ignite intrigue, he takes generously from — while also paying tribute to — the old Apple Computers sneaker. Its mold is largely similar to the beloved design and also highlights a rainbow graphic next to its Versace branding in a time-tested font.
It's unclear at this moment when Versace's retro sneaker is set to release. Stay tuned for additional details. For now, find out more about Versace's acquisition by Michael Kors.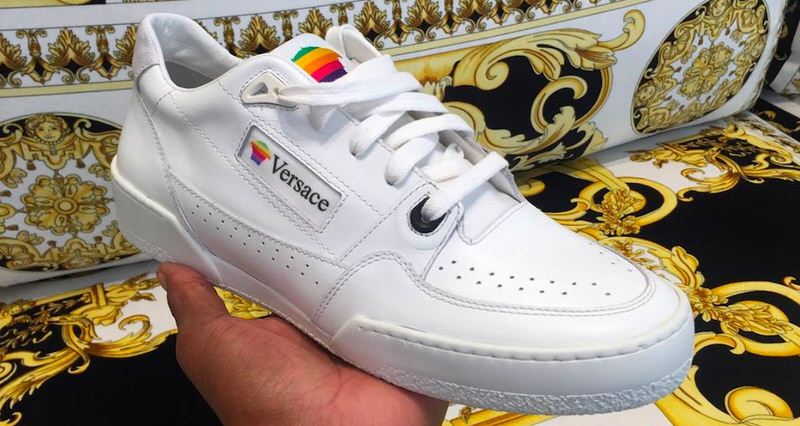 Source: salehebembury