When hip-hop culture was circulating in New York City and throughout the country in the mid to late '80s, around the same time, so was the football-fueled Terrace movement in the UK. Both driven by a specific genre at its center yet spawning individual sub-cultures that hinged upon many things — including fashion — Los Angeles-based Union finds the commonality between the two for its budding adidas Spezial capsule collection.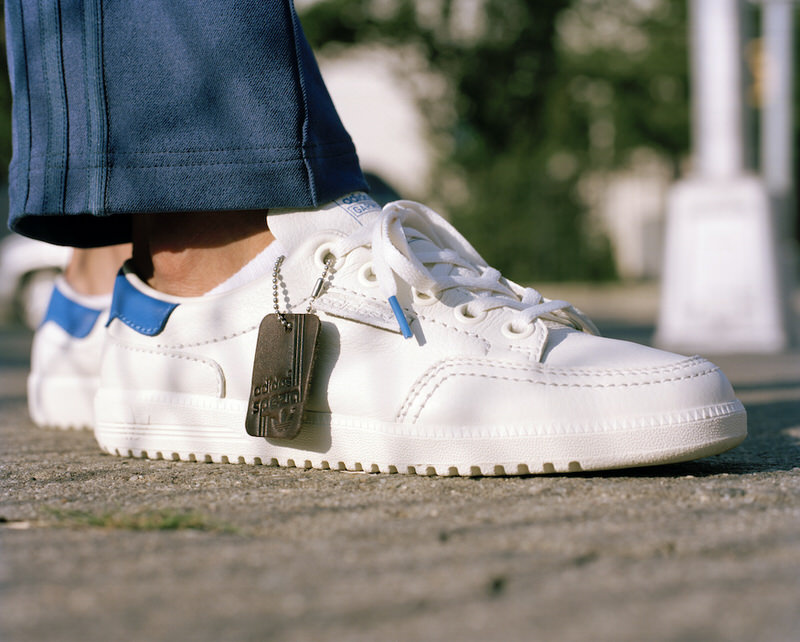 A central thesis of each sub-culture was the pride in which they took in how they presented themselves. Style was paramount to hip-hop and Terrace culture alike, Union seizes that importance with its capsule collection that largely circles apparel.
Pleated trousers, jackets, and tees serve as the baseline for the capsule while the adidas Garwen SPZL — inspired by the colorway of a 1994 iteration of the adidas 350 — anchors the footwear component. Dressed in a British premium suede upper, two iterations of the shoe share a leisurely aesthetic heightened by contemporary minimalism.
Look for the Union x adidas Spezial capsule collection on Friday, October 19, at Union retail locations and online.