Even in 2018, you won't find a basketball player more popular in Asia than Allen Iverson.
Celebrating the return of his sophomore season signature as well as 15 years of Unik in Shanghai, AI stopped by said shop out East for the launch of the Unik x Reebok Answer 1.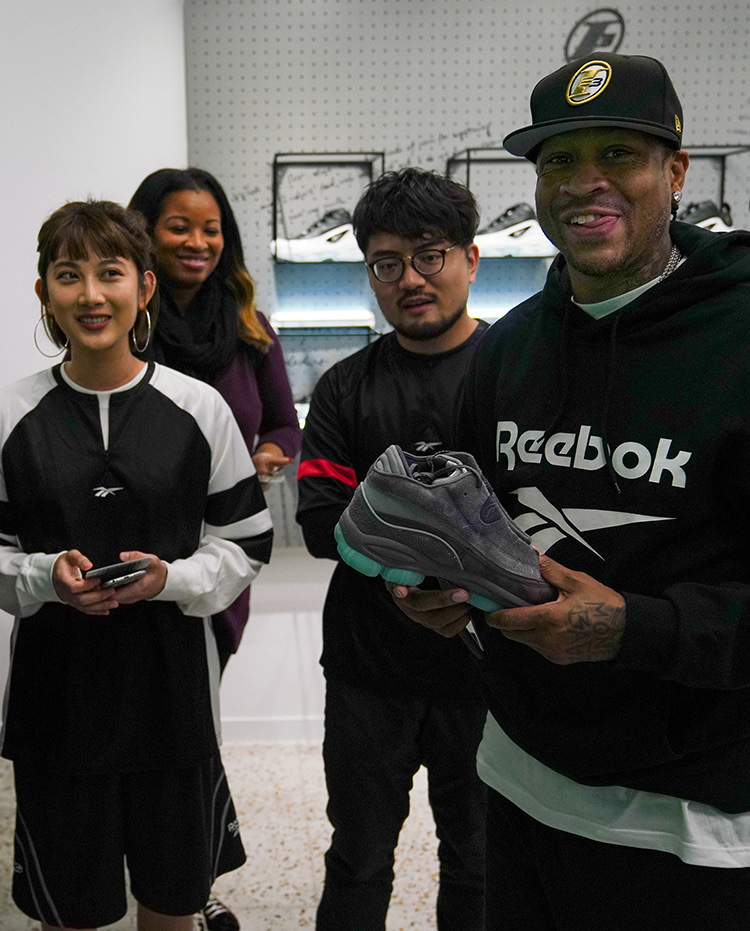 Taking photos with fans, the man and shoe both stole the show. Redressing the Answer 1, AI's DMX debut was reconstructed in hairy suede and shades of grey with a buttery brown mudguard and glow-in-the-dark sole offering juxtaposed contrast.
Big ups to Unik on their 15th anniversary! The shoe will drop at the store's Shanghai location and online in the States at Reebok.com on November 17th.
Peep pics of the kicks and the legend in detail below.