Joel Embiid: lottery draft pick, 2X All-Star and soon-to-be signature athlete. Yup, after joining the boys in Baltimore right before the start of last season, the Under Armour Embiid 1 is officially on the way.
Back when Embiid signed with UA in 2018, the common question was asked: can big men sell shoes? His answer, however, was a little less common.
"I'm not a big man – I'm a guard," Embiid told us.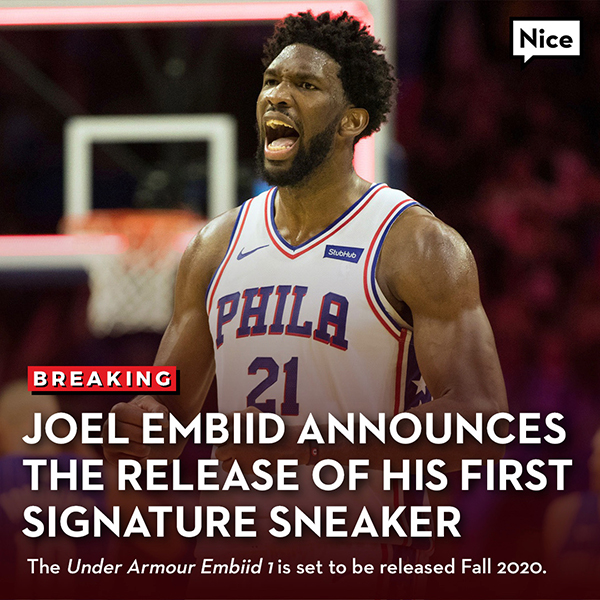 Playing to that confidence and new era of hoops, Embiid worked with UA to craft a positionless sneaker that's fluid for the 1 through 5.
When will Embiid debut his new shoe? That is unknown. What we do know is when you can buy them.
Look for the Under Armour Embiid 1 to release in Fall 2020 and drop in new colorways over the course of the 2020-21 NBA season.
Under Armour Embiid 1
Release Date: Fall 2020