NYC-based artist Tyrrell Winston is teaming up with Reebok on a collection featuring his love for heritage and basketball with the Reebok Question Mid and his favorite model, the Reebok Club C.
"First and foremost, both shoes needed to be something my friends and I could wear every day – nothing over the top, subtle details," commented Winston. "When it comes to footwear, I prefer it simple and straightforward. But on a more abstract level, these shoes were about ongoing conversations with friends and the idea of envisioning oneself as a racehorse with blinders on."
The sneakers share similar design elements such as pony hair, Winston's signature on the outsole, and subtle nods to the artist's New York doodles or "Noodles."
"Club C has been a part of my life for a very long time and are my go-to studio shoe – I've documented the wear of various pairs of Club C in the studio over the last few years, so this shoe is truly an extension of my work," continued Winston. "The Question Mid, well it's a pinch-myself moment. Iverson's cultural impact on and off the court is remarkable, almost godly, defying stamina and style. Both silhouettes are about references to my work, but they themselves are not art — on a certain level I look at them as mediums."
The Tyrrell Winston x Reebok Collection is set to drop exclusively on tyrrellwinstonproduct.com on May 6th with a wider launch date of May 13th on Reebok.com and at select retailers. Check out the editorial photos as well as links to each individual sneaker below and for all the latest drop dates, head over to our Sneaker Release Dates page.
Style #: GZ1565
Release Date: May 6, 2022
Price: $160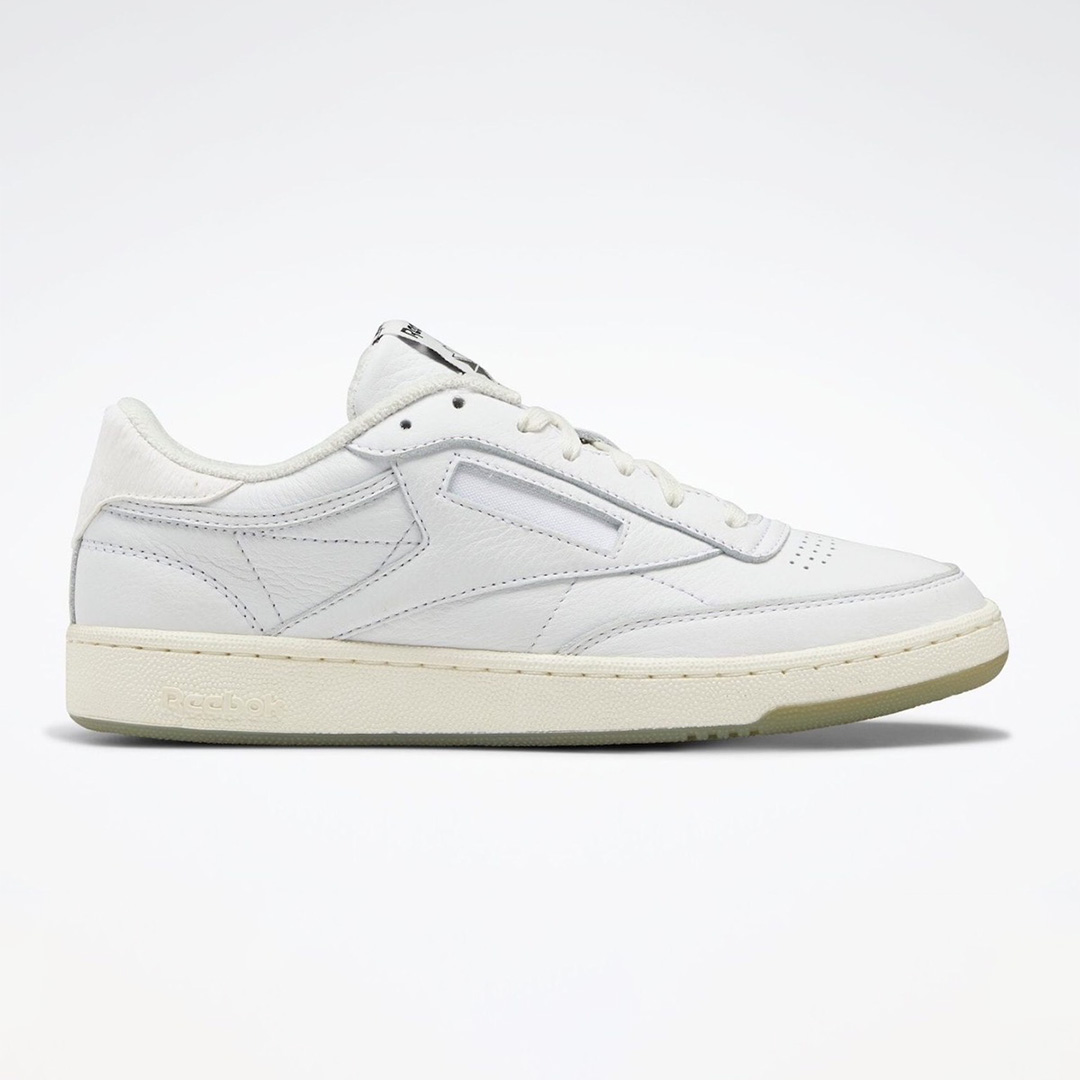 Style #: GZ1567
Release Date: May 6, 2022
Price: $120