Since signing with Nike and working with Jordan Brand, Travis Scott and his creative collaborators in Bloody Osiris and Ray's Corrupted Mind have created a new triangle-offense of sorts. Looking to take home a title with Astroworld, Travis and team are seeing the start of a media run sure to be full of photoshoots set off by coveted product.
This proves true with the new 032c Magazine. Featuring Frank Ocean on Issue 33 and now La Flame on 34, this issue proves the first cover shoot for Ray's Corrupted Mind with styling by Bloody Osiris. In addition, the sneaker takeaway from the spread are a new pair of purple Air Jordan 4s featured in the pages but also Travis' all-white Air Jordan XVs on the cover.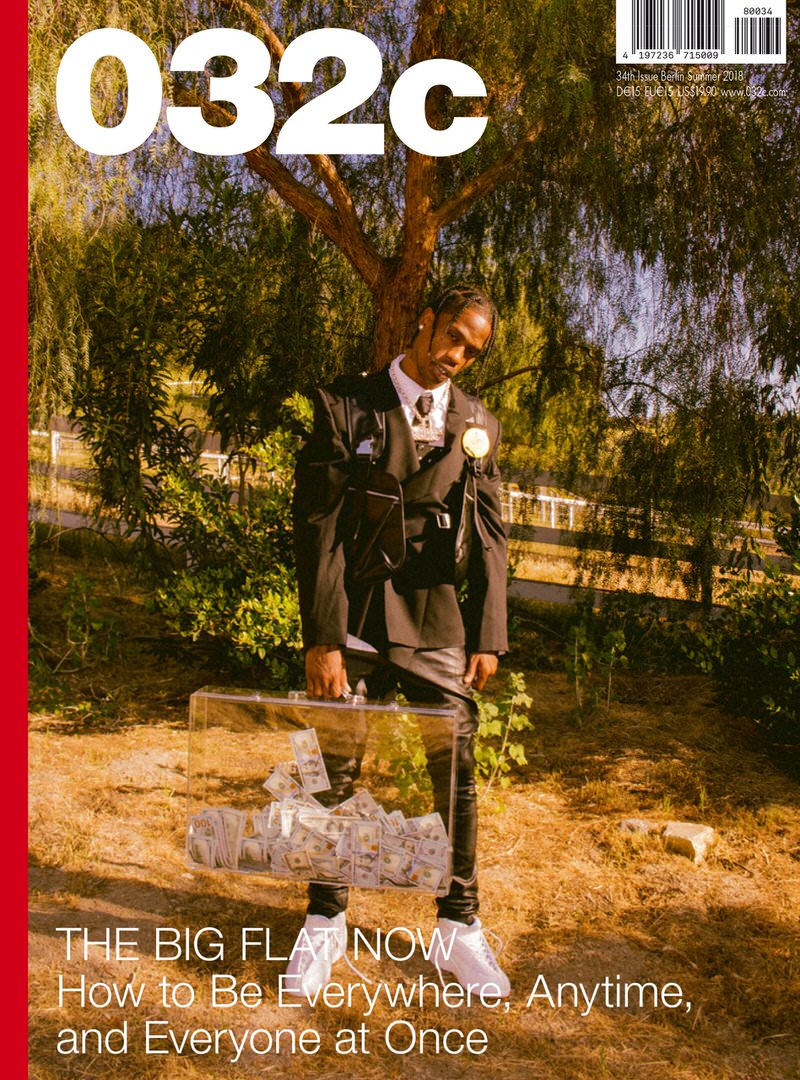 Resembling a "Silver Anniversary" mockup or something you'd see hanging from the ceiling at KITH, this white-on-white take on Mike's first signature following his second retirement has never been seen on-feet before with such styling. As you may recall, the Air Jordan XV had a brief retro run in 2017, while the previously mentioned Bloody Osiris has been seen sporting OGs of the Team Bank variety before.
While "Triple White" XVs are not currently available, the magazine is available now here.