Tom Sachs is a man of many mysteries. He, too, is also very open and forthright in his work.
For his newly revealed "Tea Ceremony" exhibition at Tokyo Opera City Art Gallery, Sachs reveals an untitled Croc-like Nike sneaker that finds commonality with a past HTM model.
Layered in distinction yet with traces of the Nike HTM Solarsoft Sandal created by Hiroshi Fujiwara, Tinker Hatfield and Nike CEO Mark Parker, the mustard yellow slip-on style is finished with an angular cuff that allows the shoe to curve upwards to scoop the foot inside.
Uniquely, the model features the same magnetic Fidlock buckle that Sachs used for his Mars Yard Overshoe. Nike branding appears at the heel of the shoe just below a flowing tag.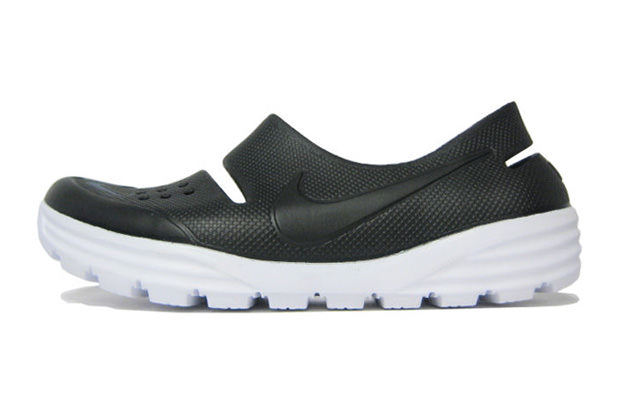 At this time it's unclear if the shoe is one part of the NIKECRAFT collection which, earlier today, was expanded with a performance poncho and waist bag.
Sachs's Tokyo-based exhibit opens on April 27.
Update 4/23: Another look at Tom Sachs' NIKECRAFT Solarsoft Sandal shoe has been revealed today by Hypebeast Japan. The shoe is on display the artists' Tea Ceremony exhibition at the Tokyo Opera City Art Gallery.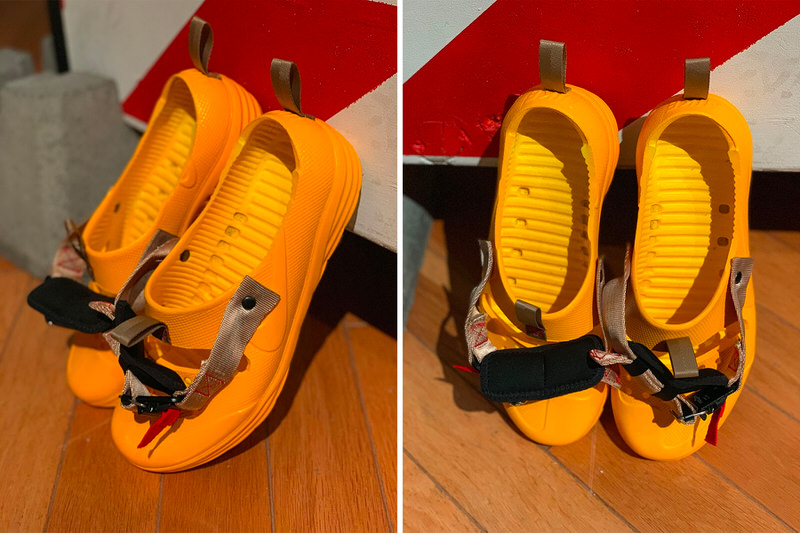 Source: Highsnobiety