Customizer Sierato is back at it again with more fire footwear. This time, the artist is expanding into the WNBA space with a custom for Chicago Sky rookie and UCONN alum Katie Lou Samuelson.
For those who might not be familiar with the Chi Town hooper, she signed with PUMA in the summer as the brand continues to expand its presence on the hardwood.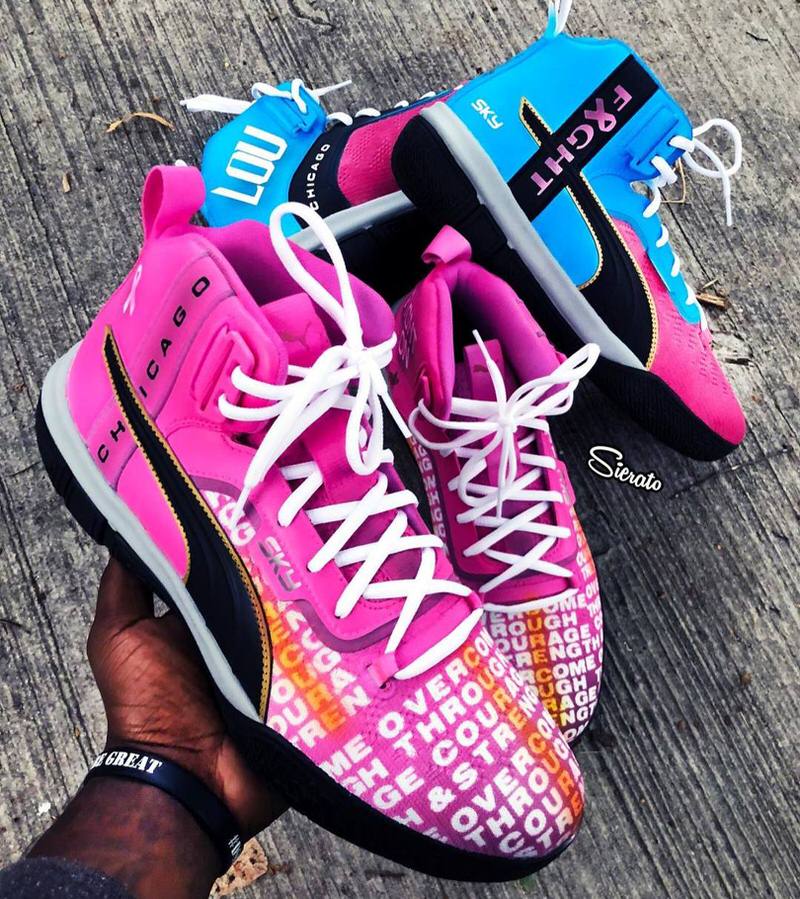 The pair is dedicated to the fight to raise awareness for breast cancer. The WNBA pays homage to the survivors and fighters of the cause throughout the end of the regular season with jerseys. Now, Samuelson gets to rock her uniform with a matching pair of kicks.
Take a better look at the shoes below, and be sure to follow the artist behind them here.