On This Day in Sneaker History three years ago, Kanye West sounded off on Soundcloud for the surprise drop of his shot slinging single, "FACTS."
Releasing in all caps with maybe some capping, the volume and velocity of "FACTS" was far different than his 2014 NYE single – "Only One" with Paul McCartney – celebrating the victory lap of his first full year with adidas at market and the metoric rise of his signature sneakers.
Following the Grammy unveil of the adidas Yeezy Boost 750, the All-Star Weekend release of said shoe in New York City and two successful and attention getting Yeezy Season fashion shows, "FACTS" capped off a 2015 where the Yeezy Boost 750, Yeezy Boost 350 and adidas Ultra Boost propelled the German brand into another stratosphere.
Far from a warning shot for the industry as Ye had been outspoken on stage and on radio during his departure from Nike, "FACTS" did ring off as a 'told you so' statement to his prior partner, playing off the cadence of Drake and Future's smash-hit "Jumpman" and taking the fashion beef ethos introduced in A$AP Rocky's "Multiply" to a grander scale. Much Drake's "Back to Back" from the same year, it was a diss track you could dance to.
https://soundcloud.com/kanyewest/facts-explicit
While the song stated and repeated that "Yeezy just jumped over Jumpman" — a claim backed by internet popularity thus validating his Nike Air Yeezy 2 referencing line on "New God Flow" from 2012 — the track released on the last day of 2015 was full of strong statements.
Suggesting that Nike treated employees "just like slaves" while referencing LeBron's recent resigning as a play to keep him from running away, the Metro Boomin and Southside produced track was full of Swoosh slander. From citing Don C and Drake as their only assets to saying Nike couldn't give product away, the creator with a flair for controversy hit nerves and caused conversation with the pre-Pablo preview of the year ahead.
"Yeezy just jumped over @Jumpman23 ??"????? LOL I needed a good laugh to start my #2016

— Marcus Jordan (@HEIRMJ) January 2, 2016
While "FACTS" was full of venom, it was also stuffed with props and timely namedrops. Citing the Three Stripes signing of James Harden and Nick "Swaggy P" Young, it showed Kanye's knowledge and love of the brand as a whole while also hinting at his desires to work in basketball and beyond.
Perhaps smartest, his namedrop of New York Giants wide reciever Odell Beckham Jr. on the song came right in the heat of his presumed negotiations with adidas as his Nike deal was expiring. However, OBJ would go on to re-sign with the Swoosh.
In the year that followed, 2016, Kanye would back up his tough talk on "FACTS" with wider releases of adidas Yeezy footwear to even stronger sales.
By most measures, 2016 was the best year in adidas brand history with Kanye the catalyst for such success backed by the ability of Boost. In the same year, West extended his deal with the brand, upping the ante from his 2013 signing (full story on that here) to a major move that would give him more royalties and wider reign.
2016 also saw the release of Kanye's critically acclaimed The Life of Pablo album which amplified adidas' run and the mass desire to dress like Kanye on a mainstream level due much in part to his trending tour merch.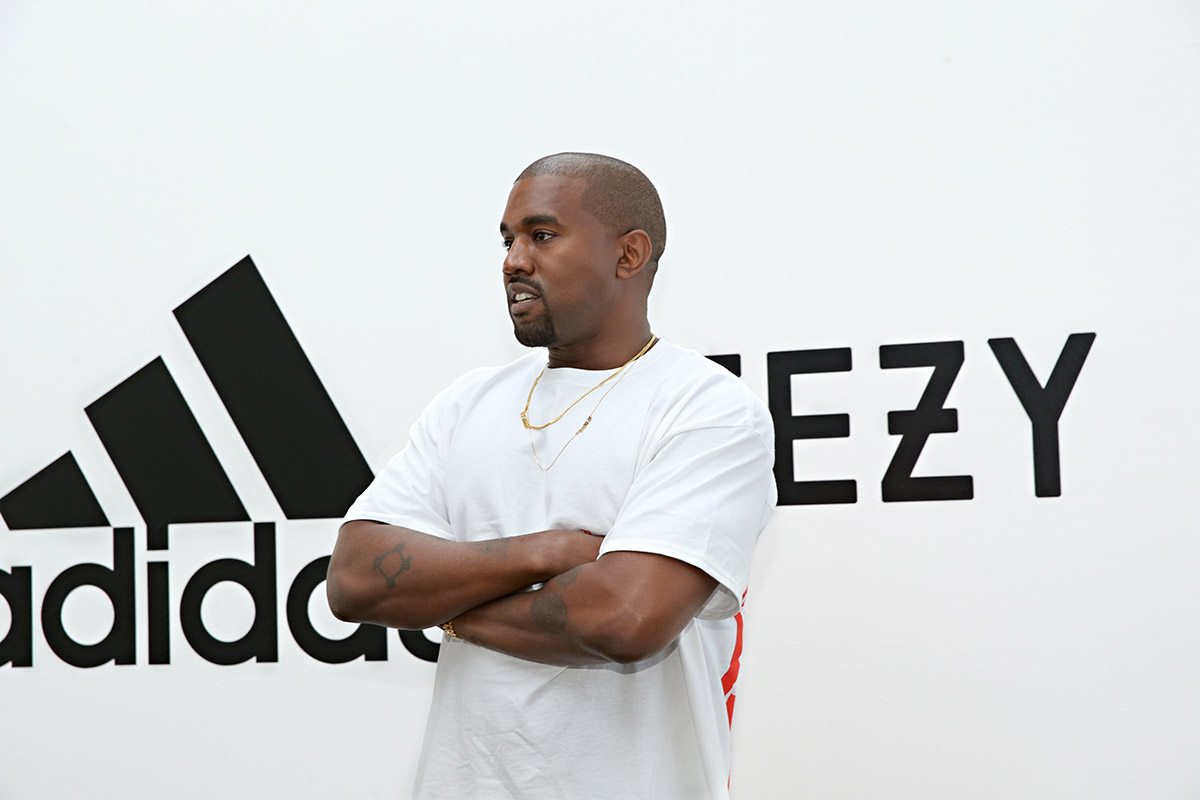 2017 was another strong year for adidas and the Yeezy brand but definitely more difficult for Kanye. Taking time to take care of his mental health – something this author has dealt with and something we should all do – West was out and about less than usual though his growing Yeezy line was still booming and taking on new shapes.
His musical output was not that of an album year, but the consumers were still buying Kanye the person as a designer and icon, backing the product that he put out in his time off from tunes.
The year that ends today, 2018, was wild by just about all standards.
While Kanye was active as ever on the music front – releasing and producing a slew of albums while also appearing on countless tracks – he positioned himself in the crosshairs of America's political divide. Showing his support of President Donald Trump, his political alignment was conversation starting, controversial and confusing.
Evoking plenty of emotion, at best the backing felt like a case study on empathy and seeing the good in a person despite their differences. At most times it felt like a total misunderstanding on Kanye's part of what's actually going on in this country and the sensitivity surrounding policies on both ends. But at worst, it felt like a publicity stunt.
Truth be told, it was hard for even the most loyal of Kanye fans to know how to feel about him and even his shoes.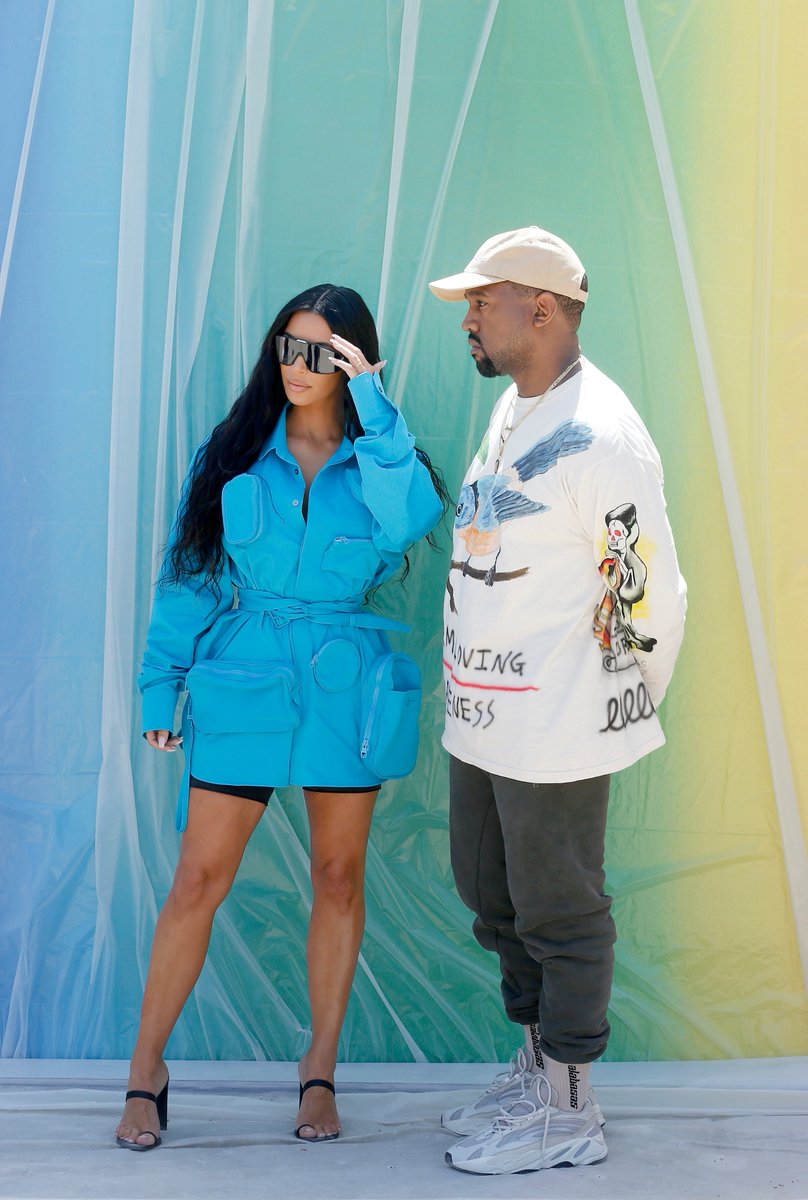 Though some may say controversy and the conversation that surrounds it is the best advertising, StockX prices on Yeezys and Instagram captions would suggest otherwise. As much as Kanye made good on his promise to make Yeezys more accessible, the feeling that he wasn't looking out for the people on a grander scale undercut the efforts as a whole. To that same spread, rampant restocks rubbed many sneakerheads the wrong way.
To tack onto all that, a budding Drake fued by way of Pusha-T turned the brand wars against West when it was suggested that insider information damned Drake's all-but-done adidas deal.
While Twitter tirades from Kanye turned heads, most eventually turned off their notifications. Rather than talk out of turn on social media though there was plenty of poking on said platforms, Drake took his tension to the booth. Releasing records that packed punchlines like "checks over stripes" and "don't wear no 350s around me," these lyrics hit harder than any keyboard strokes.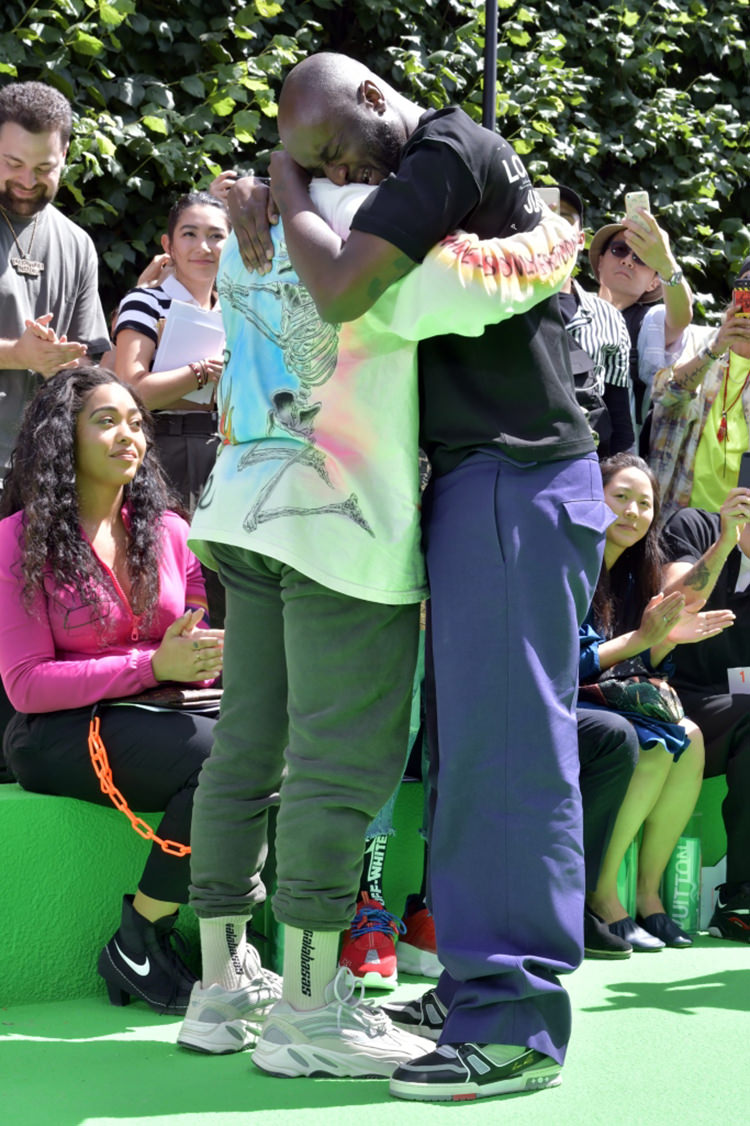 While 2018 was bizzare for West and the Yeezy franchise, it wasn't all bad. The Yeezy Boost 350 V2, 500, 700 and 700 V2 were all commercial successes by sales standards and still coveted from a cultural sense.
When centered, West's music, design and even commentary on society and social change were impressive, thought provoking and inventive — just as we've always known him to be.
We hope for more new beginnings for Kanye in 2019 because like "Only One" said, he's not perfect but he's not his mistakes. The only rapper they compare to either Michael has jumped into a league of his own in regards to footwear that only Jordan can call home, putting on his peers while also proving that all he needed was the infrastructure.
So what's next for Kanye? We've never known before and perhaps it's best we don't know now.
However, it was three years ago today when he suprised us all with the release of "FACTS." Happy
New Years, Nice Kicks fam.