10 years ago, Paris Fashion Week was not an event covered by sneaker blogs, nor a hub for hip-hop culture. The apex of runway style was more than a hemisphere removed, but seemingly a world away, coveted by some but not known by many.
On January 26 of 2009, a photo by Tommy Ton posted on Jak & Jill of Kanye West and his crew at said showcase caused a stir on the internet, when social media as we know it was still in its infancy and the idea of hip-hop hanging with high fashion forced more clowning than congrats.
Over the course of the past decade, the infamous photo has gone from a subject of parody on South Park to a forecast of who and what was to come in the meddling of hip hop, streetwear and high fashion from that point forward. Similar to the SLAM spread with the '96 NBA Draft Class, we take a look at the highlights and moves made by these blue chips in the time since.
Don C
photos via Sole Collector & Just Don
Taking to Tumblr before it was the most used medium by millennials, Deadstock Don carved a creative lane for himself outside of his managerial mantra. Always up on collectible culture whether it be kicks, clothing or toys, Don C has always had a unique ability to showcase his likes via outfit in a manner that's more a collage of cultures than price tag stacking.
In 2019, Don C has every Finish Line stocking his homage to home Jordan 312 silo, as well as collaborative collections with Mitchell & Ness, Converse and Timberland.
Taz Arnold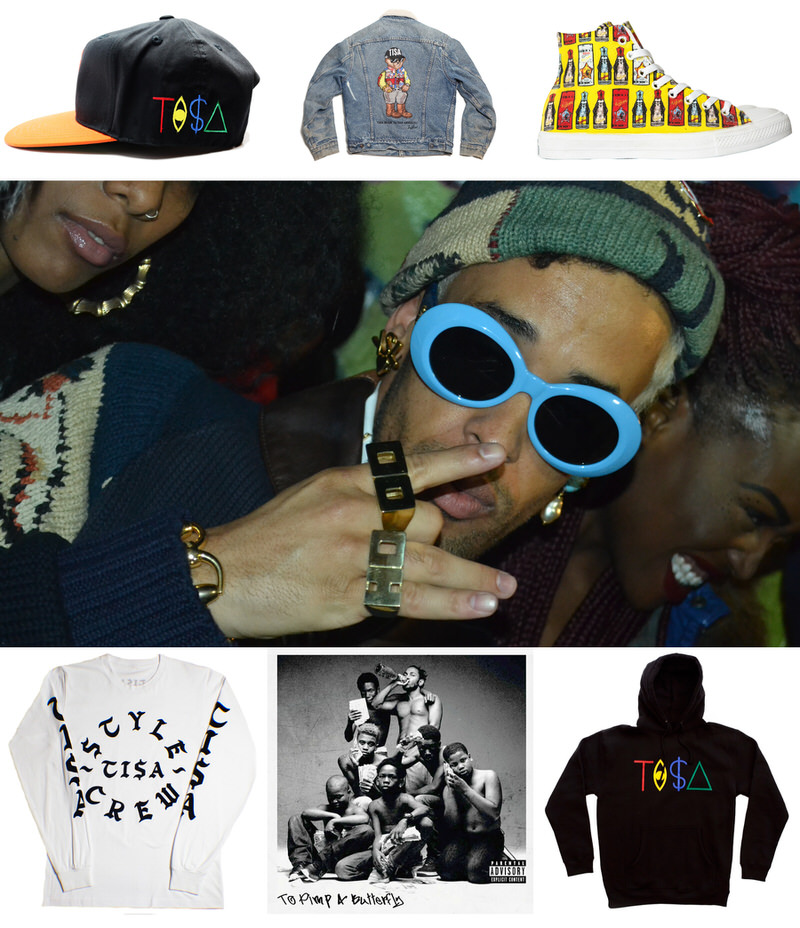 photos via TI$A Vision, Nice in Harlem & Reddit
Best known on the streetwear scene for his TI$A branded snapbacks, Taz Arnold is quite literally a man of many hats. While his eye for vintage revamps has brought the most buzz to his name (and maybe most literally "brought snapbacks back" — due respect to The Cool Kids, too), aside from his eye it's his ear that's really out of this world.
The Sa-Ra creative had been working with Ty Dolla $ign years before Beach House, was one of the first fashion folks to feature the work of Twin Shadow and in 2015 scored production credits on Kendrick Lamar's 11x Grammy nominated To Pimp a Butterfly. In regard to the marriage between sonics and aesthetics, Arnold's influence is perhaps most pronounced by the amount of post-TI$A artists that spelled their name with a $ sign.
Chris Julian
photos via Brandon Shigeta for Hypebeast, Fruition & WuChiDo
While Vashite Kola among others get deserved credit for the high-low, modern mix and match fashion wave, Chris Julian's Vegas boutique Fruition was also among the early and revolutionary introducers.
Years before Instagram, the store and blog would post styled shots of everyone from Kanye West to MIA in hodgepodge outfits that paired the likes of archival Ralph Lauren with SB Blazers from Supreme. If you stay up on Upscale Hype, Highsnobiety, Hypebeast or rather read Four-Pins once, then you surely know Chris's work. If you're new to the style scene, then you see his footprints on anything and everything genre mashing today.
Kanye West
photos via Dimitrios Kambouris for Getty Images on Zimbio, Complex, Kicks on Fire & Genius
Kanye West, you may have heard of him.
For all the talk about Yeezy talking about Yeezy, he's had a lot to talk about since 2009. For years now, Kanye has made fashion a main focus with enough criticism and complaining on both ends to deafen most. Nevertheless, Kanye's managed to silence almost all haters with internet breaking releases from Nike and now adidas.
Swapping sponsors is no easy move, but Kanye's proved the ability to move the needle comes down to being the needle and in this decade that means being the guy that makes the records. Music to Wex's ears, the trickle down effect has revived the adidas brand as a whole and made his sneakers a sensation in kick culture, fashion and mainstream media.
Fonzworth Bentley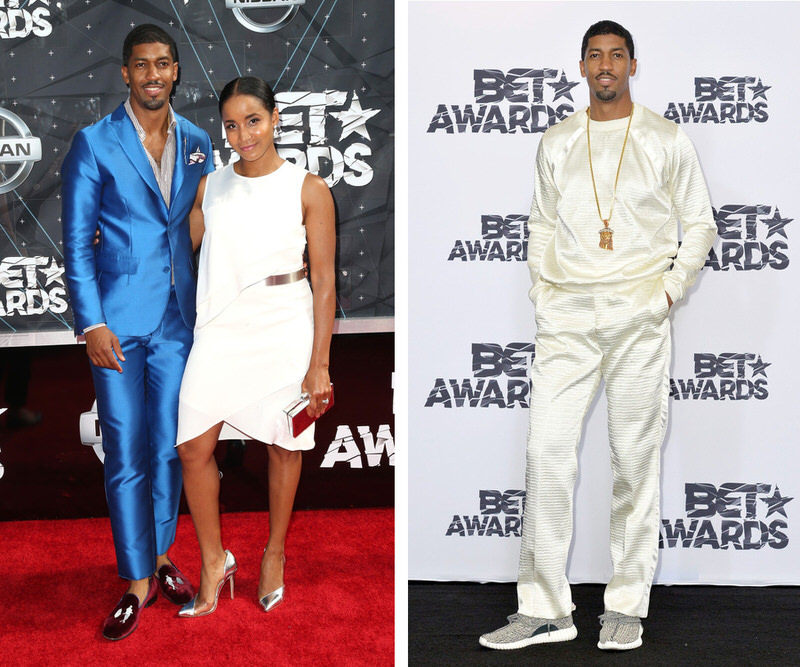 photos by Frederick M. Brown & Earl Gibson III via Zimbio
Introduced to the world as Diddy's dapper butler, the style of Fonzworth Bentley stood out and was called out in the early '00s, commissioned by Tommy and parodied by Chappelle's Show all the same.
The dandy duds were even further left than the pink Polos popped by Kanye circa his Dropout days, however, the throwback look appears progressive years after the NBA's dress code. The original Classic Man has degrees from Morehouse and FIT, with a resume — you guessed it — to match. Having hosted parties at the White House to putting on his Sunday best for Lift Every Voice on BET, he's still dressing sharp, he's still working with Kanye and he's still doing it with a smile.
Virgil Abloh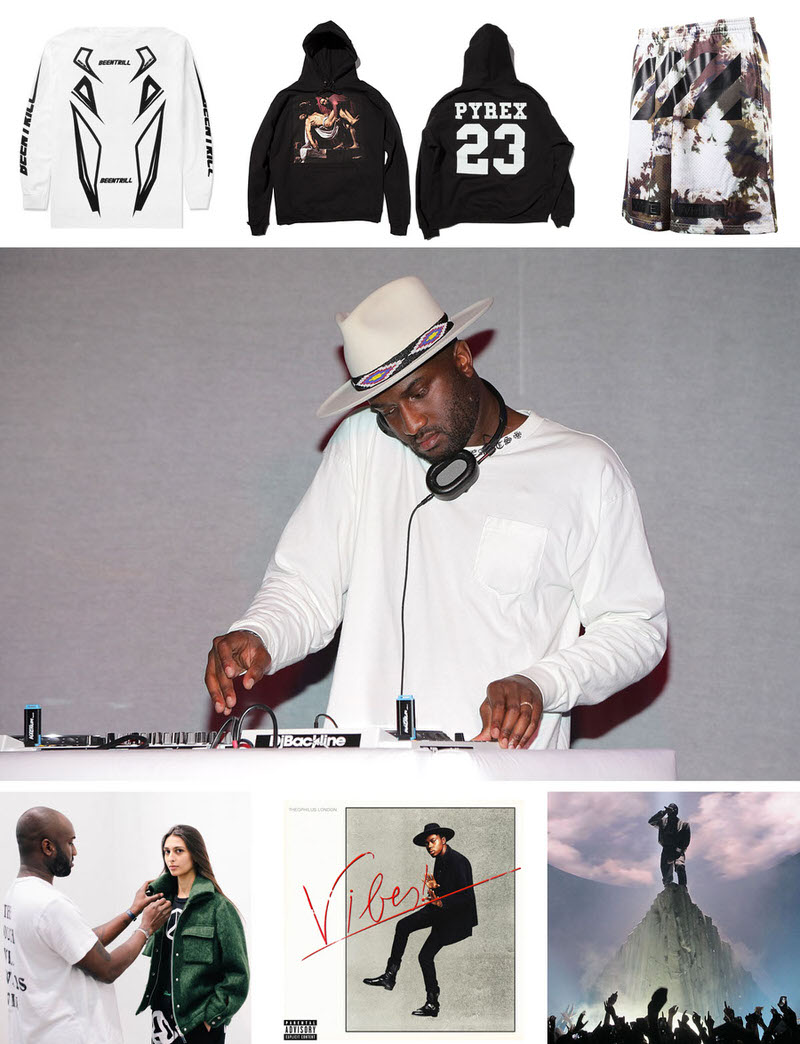 photos via The Quintessence, Wanelo, Peter Huchins via Arch Paper, Alexander Tamargo/Getty Images on Zimbio, RSVP Gallery, Indie Sound & MTV
Perhaps the most panned in the portrait at the time, Virgil Abloh has risen from the ranks of unknown understudy to fashion fixture. Carried in Barney's and picked up by any and every menswear outlet, Off-White has proved on trend since its Pyrex prototyping, becoming the artist 'it' brand in a genre fixated with fashion. The line has expanded to womenswear, too, also getting picked up by high end boutiques and chains alike.
Outside of his canvas call-out collection and brasher streetwear drops, Abloh has made moves in music serving as a creative director for Kanye and major player in Donda design initiatives. The Chicago-native's work spans everything from overseeing set appearance for the Yeezus tour to album visuals for the likes of Theophilus London, A$AP Rocky and Big Sean.
If the Paris Fashion Week photo mirrors that of the '96 Draft Class then Virgil is Steve Nash, becoming an MVP later in his career by providing the lead pass to the best young talent in the game. Shooting his own shot, he's not on board at Louis Vuitton. And just like Nash, he's even got his own Nikes, too.
Once again, a look at the iconic image:
Original photo spotted at Highsnobiety. Additional props to Complex, SLAM, CheESPN & The Urban Gentleman