'Tis the season for giving and being thankful for everything we have. Health and happiness are givens, but what retros were you thankful for this year?
Put the turkey leg down and let's talk kicks. Like any year, 2019 was full of retros from our favorite brands ranging from high profile to obscure.
Popular jawns like Air Jordan 4s retro (what feels like) annually, but it's great when we see lesser-known kicks like the Nike Air Barrage return, too.
Nostalgia drives the resell market and who loves nostalgia more than sneakerheads? Nobody.
Reebok Instapump Fury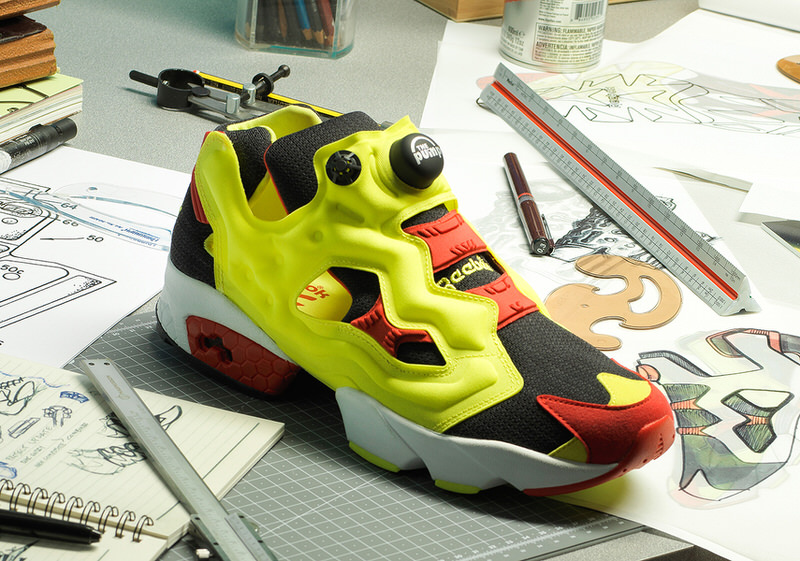 The great poet Joe Budden once said: Pump p p pump pump it up!
Reebok's hallmark has been, and always will be, Pump technology. En route to celebrating the Instapump Fury's 25th anniversary, Reebok dropped fire releases like the essential OG retro pictured above and collaborations with major players like VETEMENTS and Bait.
#BokBoys were thankful to see these puppies return.
Reebok Answer V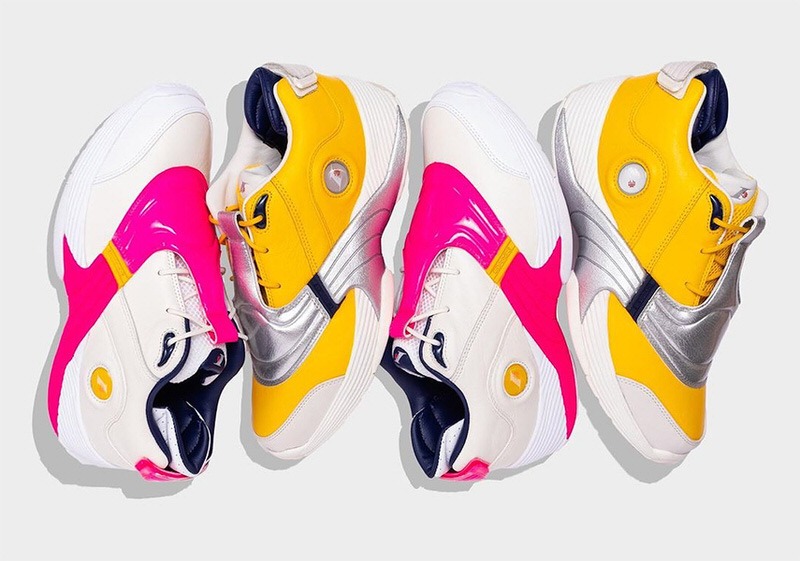 Thankful would be an understatement of how we feel about Reebok's retros of AI's Answer V. Streetwear designer Eric Emanuel revitalized the Reebok Answer V with a pair of vibrant retros and OG jawns dropped, too – basically, all bases were covered by the Answer V this year.
Honestly, this shoe should be available every year, but we're still thankful for what we got!
Reebok Question Retro
Allen Iverson's double cross-over on MJ during his rookie season is a moment in basketball history. Immortalized in every NBA montage, the 76er's rook showed he was ready to single-handedly wreck the league.
Since both the red-toe and blue-toe are unquestionable classics, Reebok decided to release a mismatched pair that highlighted both pairs. Armed with suede toe boxes, the 'Double Cross' offered a new take on two tones we've seen regularly since '96. If you couldn't decide between red or blue then Reebok made the choice for you – be thankful.
Sit back, relax, and peep the 2019 retros we're most thankful for this year!
Nike Shox BB4
In celebration of Vince Carter's likely last NBA season, Nike retroed the Shox BB4. History books point the BB4 as the shoe that truly started Vince's sneaker career (after years in Puma and And1).
Carter famously delivered the 'Dunk of Death' back in 2000 wearing the BB4 and they've been a fan favorite ever since.
Original colors, new colors, Player Exclusives… Nike's pulled out all the stops for Half-Man Half-Amazing's last dance in the BB4.
Nike Zoom LeBron 3 Retro
We'll continue to be thankful if Nike keeps releasing old LeBron samples to the masses. From the SuperBrons to the above pictured Oilers, we got all kinds of LeBron 3 flavors in 2019.
Materials have always been a standout on the 3 – it's been great to see patent leather, suede, and perforated leather return!
Nike Air Max LeBron 7 Retro
Hallelujah for the Red Carpet LeBron 7 Retro! Seriously though, these jawns right here are one of King James's best model/colorways to date.
As a nice touch, Nike included the 7's OG box and everything was just as we remember from 2009.
A truly beautiful LBJ shoe.
Nike Kobe IV Protro
Real hoopers had been impatiently waiting for a Zoom Kobe IV retro to drop, and their prayers (and ours) were answered with 2019's Protro edition of the IV.
Everything we loved about the OG returned to recreate the glory that was the Kobe IV. Even today, you'd be hard-pressed to find a superior low-top basketball shoe.
New and old colorways graced the IV, but we're especially thankful for all the beautiful PEs floating around the NBA right now – they're fantastic. 2019 has definitely been the year of the Kobe IV!
Nike Flight 89 Retro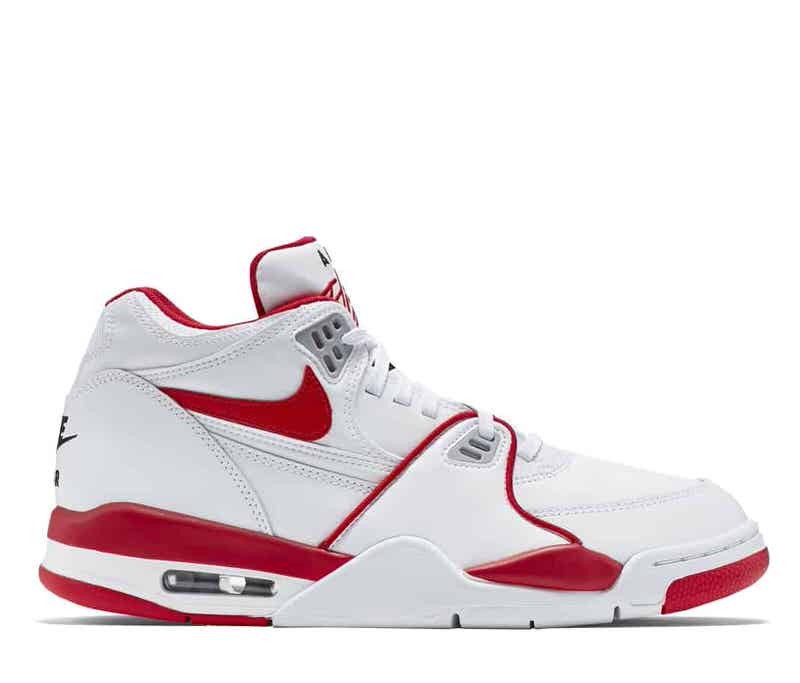 The Air Jordan 4's favorite cousin, the Flight 89 made a silent return a few months back and old heads sang praise.
What's not to love? Beautiful 'Flight' branding adorns the tongue, Nike Air graces the heel, and Air Jordan 4 tooling lays a solid foundation.
This year's crop of retros came in new and old flavors for collectors looking to diversify their Flight 89 collection!
Nike Blazer Mid '77 Retro
Clean, clean… and clean.
Blazin' trails all year, the Nike Blazer returned with its 1977 build in a variety of clean-cut kicks. Timeless looks like the trio pictured above were surprising sellouts, Netflix's Stranger Things dropped a grip of awesome, collaborative, Blazers, and Sacaí reimagined the shoe for a designer look too.
Nike's Blazer Mid '77 ruled 2019, shoutout to fans of vintage models!
Converse ERX High Retro
From the back of the vault came Converse's retro of their 1987 classic, the ERX High. A flurry of looks dropped under the Don C banner in 2019, and we're thankful for their reissue.
Flavors upon flavors hit the streets, so there's an ERX High for anyone looking to diversify their lineup with atypical hightop basketball shoes.
Converse relaunched their basketball division this year and the ERX high proved that their retro models could do just as well as new heat like the Pro BB.
Nike Shox R4 Retro
Dads across the globe thankfully rejoiced when they saw the Nike Shox R4 on shelves. Yeah, Shox are a polarizing technology, but the R4 is one of the most approachable pairs around.
What makes the R4 work is the minimal, futuristic, upper. Having crisp lines really helped the Shox heel shine through.
Nike Air Ghost Racer Retro
Don't front, most of y'all had no idea the Ghost Racer was a Nike runner to begin with, so with that thought, be thankful for knowledge.
A cult classic by definition, the Air Ghost Racer perfectly blends '90s aesthetic with a turn of the millennium flare.
While not 100% true to the OG, the 2019 retro still faithfully delivered on bold colors and bolder overlays. Originally released in 2000, the Ghost Racer is known for its "dust magnet" upper, which closely resembles a TV microfiber cloth. Mesh and a faux TPU cage round out this magnificent retro.
Nike Air Max 2 Lite
Throw an ATMOS collab on any Air Max shoe and you're bound to create buzz, but the Air Max 2 Lite delivered so much more this year. Waves of OG and new colorways dropped at a feverish clip and every.
Commonly forgotten, we're thankful for the love this dark horse of the Air Max received. History frequently points towards 1991's Air Max 180 and the Air Max '95 when thinking about early 1990s Air Maxes, but the 2 Lite is so fresh that it should get more respect.
Adidas UltraBOOST OG Retro
With a little help from Kanye, the UltraBOOST made waves when it hit retailers in 2015. Introducing BOOST into the footwear market was a game-changer for Adidas.
Their critically acclaimed cushioning system revolutionized energy return while offering pure, cloud-like, comfort. Adidas's PureBOOST debuted BOOST tech, but the UltraBOOST made it cool.
After multiple iterations of the UltraBOOST, Adidas started to retro the 1.0 in original colorways and we couldn't be happier. Thanks, Adidas, for not making us wait 10 years to get our hands on this teched-out heavyweight.
Adidas FYW 97
Throw Ronnie Fieg on the project and shoes are going to fly off shelves.
Adidas partnered with the Kith founder for a heavy lineup of FYW 97 Retros and every pair was killer. FYW or 'Feet You Wear' technology defined Adidas footwear in the late 1990s and it was great to see this particular model reappear.
Clean, wavy lines never go out of style, so we're thankful the next generation was afforded the opportunity to get familiar with these fresh retros.
Air Jordan 6 Retro
True surprises are rare AF in sneakers – it seems like we have a release date for every shoe months in advance.
The Air Jordan 6 broke that mold with a random re-issue of the fabled 'Doernbecher' from 2009.
Every aspect of the DB6 was premium from the navy suede to the thoughtful detailing to the icy outsole. Thank you, Jordan Brand, for the random retro… now do it again with other DBs!
Air Jordan 4 Retro
Who doesn't love the Air Jordan 4?
Jordan Brand came correct in the AJ4 retro department this year, and we couldn't be more thankful. First, we got the uber-popular 'Bred' AJ4 with Nike Air Branding for the first time since 1999 and then we got a retro of the cult favorite, Air Jordan 4 'Cool Grey.'
New Jordan 4 Retros dropped also like the FIBAs, Flight Nostalgia and 'What The…'
Air Jordan 11 Retro
Mike Jordan's flagship model stayed very on-brand throughout 2019 with mid, lows and IE editions all receiving regular releases. We're thankful for the fact that the holiday season basically means 'Air Jordan 11 Season' to sneakerheads.
Early every December a "premier" AJ11 releases and this year we're treated with the iconic 'Playoff' 11s. Last seen in 2012, these black & red AJ11s will forever be remembered as MJ's weapon of choice throughout the 1996 NBA Playoffs.
Ladies get a little extra love this season via the 'Metallic Silver' Air Jordan 11 Retro too.