words // Nick DePaula:
Since becoming one of the sneaker industry's youngest footwear designers two years ago, Nigel Langley Jr. has continued on his path towards his inevitable future in the space. He started out at the Adidas Brooklyn Creator Farm while still in high school, and has since worked on freelance projects for the likes of New Balance, Puma, Reebok and more, as he continues his education and formal training at Parsons The New School of Design.
A Class of 2021 student, he'll turn 20 this June.
Along the way, Langley Jr. has shown not only raw potential and a design skillset that sets him apart at such a young age, but also an endless curiousness that's allowed him to soak up both knowledge and tutelage from some of the industry's most experienced design leaders.
For Nigel, footwear is also personal, as he told me a couple years ago. His feet are nearly arch-less, somewhat wide and "extremely flat."
"Even to this day, it is exceptionally hard for me to find shoes that look good on my feet or that I can comfortably wear," he said.
It's an ongoing issue he's learned to deal with, that has also served as a point of inspiration.
"This is the irony in me wanting to be a footwear designer," he continues. "Not being able to wear the amazing silhouettes that I see now inspires me to create new equally amazing forms for the future."
With his ongoing education at Parsons only sharpening his skillset even more, there's no doubt that Nigel will be leaving his mark ahead.
As part of the Pensole x Nice Kicks FUTURE 50, Langley Jr. is looking to shape the future of the athletic industry through his passion for authenticity, thoughtful approach to the creation process, and an unending curiosity for crafting wearable and worthwhile products. Read ahead for more from Nigel on his journey through the industry, as he answers a series of questions from Pensole founder D'Wayne Edwards.
Hometown: Bloomfield, NJ
Job Title: Footwear Design Consultant
Company: Self
Location: New York, New York
Education: Parsons The New School of Design, expected Class of 2021
Instagram: @nigellangleyjr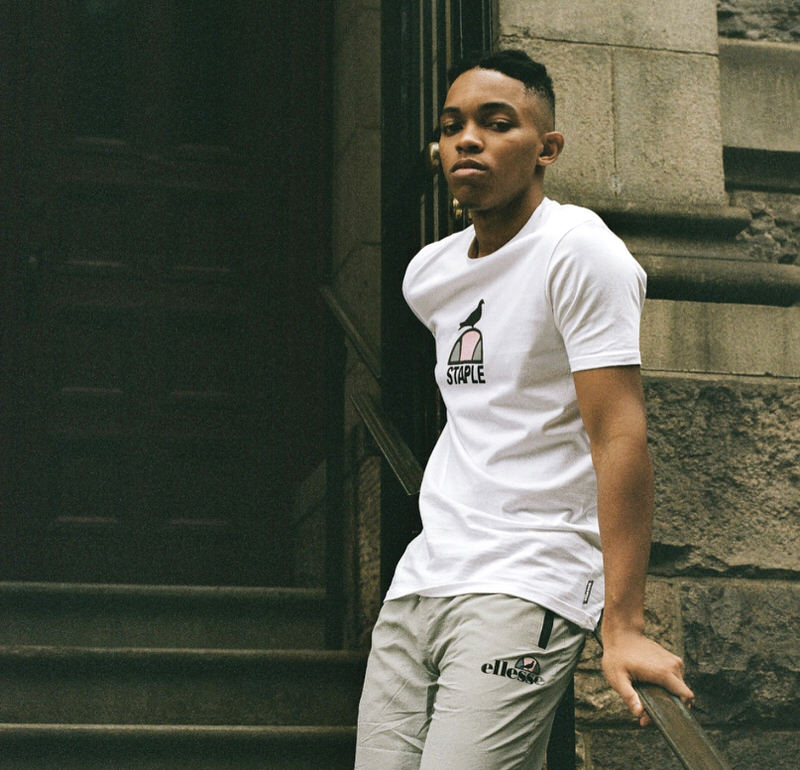 D'Wayne Edwards: What is your earliest or most memorable sneaker moment in your life?
Nigel Langley Jr.: Sneakers have meant different things to me at different times throughout my childhood. I guess my earliest memory has to be me learning to tie a little pair of New Balances — 574 I think. Between then and middle school, sneakers were just something to wear. I think my introduction to sneaker culture came later in middle school.
It was around 2012-13, when Jordan Brand was putting out amazing retros and Nike Sportswear had the Roshe, Air Yeezy 2, and all the Foamposite models. I was in my band class and this kid had on citrus 7s and that's where it re-started for me. From then on, I wanted to learn as much as possible about sneakers and designing sneakers as possible. I remember Nick's "Inside the Designer's Studio" series with Sole Collector being a really huge insight and inspiration to me when I first started learning to design shoes.
What are you most passionate about in footwear?
I'd say authenticity and expression. Ideally, I think those two concepts should permeate through the culture and everybody involved in it. As a creative, I try my hardest to keep those things integral to everything I do, whether it's in sneakers or in my personal artwork. Sneakers became cultural when they became a tool of self expression for the kids that wore them. Nobody was paying kids to wear Superstars with fat laces, there weren't any "influencers" like there are today; just broke kids doing what was most authentic to them and the lives they lived.
What was the turning point of your career?
I've only been designing for a few years and I'm still learning to be the best version of myself as a creative. I've learned a few lessons that have greatly changed my outlook on certain aspects of the industry and culture, but I still think it's too early to call out a turning point.
What is your biggest struggle with the footwear industry as a person of color?
Definitely authenticity. I think that many people in creative industries are aware that Black culture is the blueprint for western popular culture and it's often appropriated or otherwise exploited, with no real credit given to its originators. Being a young Black designer is tricky, because you're on the creative end of product that's designed to target a demographic and a culture that you belong to. You have to pick and choose what parts of youth culture and Black culture you want to commodify for these companies and somehow stay authentic to both your brand and your culture — it's a delicate balance I'm still sorting out. I'd hate to be the guy responsible for something like a branded durag.
What is your biggest accomplishment or legacy you'd like to leave in the industry?
In a perfect world, I'd like to make sneaker culture something you can't buy into, but that's unrealistic in today's day and age. I think that comes from this desire to witness the era of authentic sneaker culture when more people genuinely cared about the culture around what they had on and expressing who they were, instead of buying costumes to impress people on Instagram. As far as a lasting legacy, I'd like to inspire generations of designers and sneakerheads after me (Black, Brown, or otherwise) to create and consume in a way that's most authentic to themselves.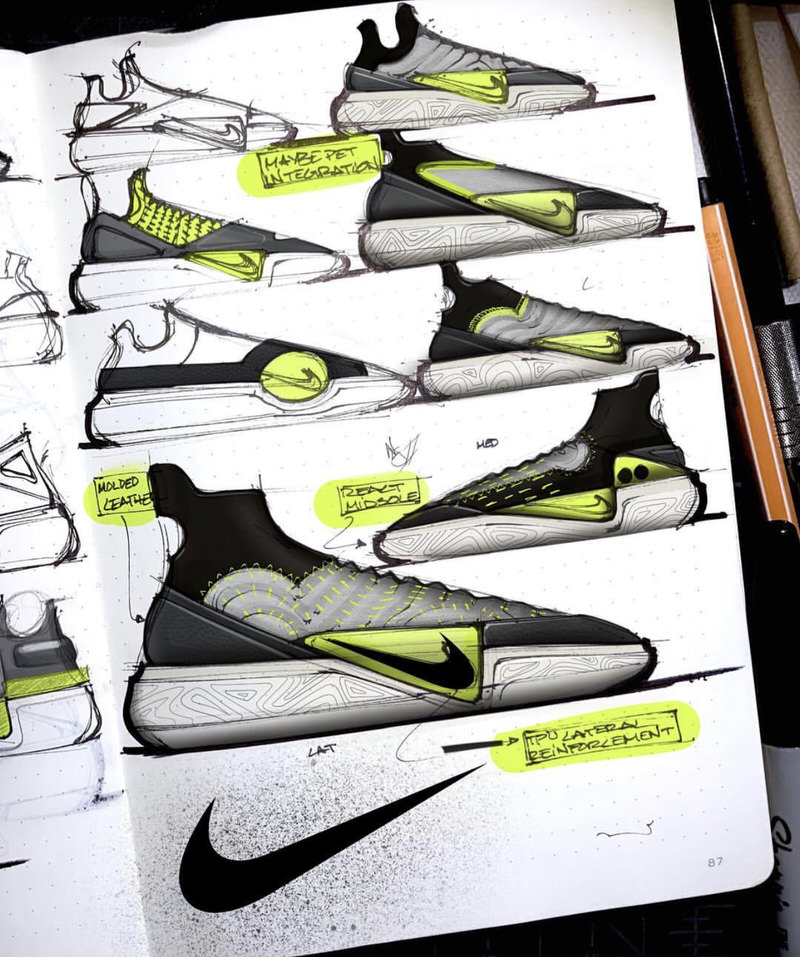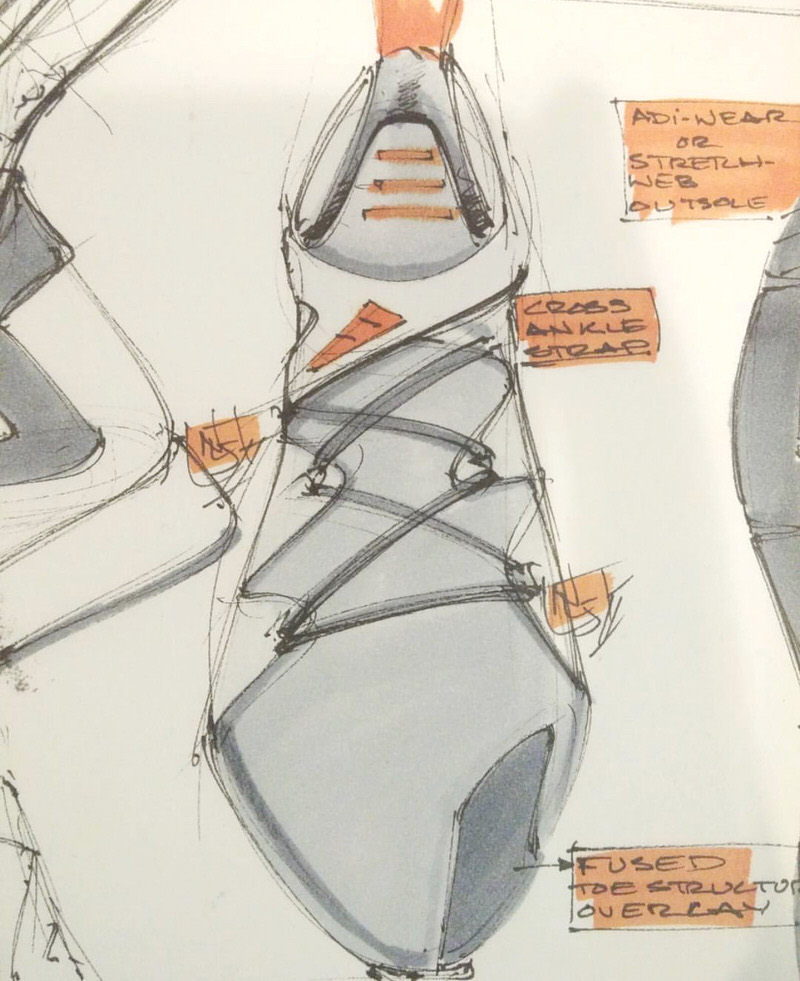 Read more about THE FUTURE 50 here: NiceKicks.com/Future50