The sun is shining and the weather is sweet!
Hopefully, most of you have escaped the winter season and welcomed spring with summer shortly on the horizon. It's time to put those black shoes on the top shelf and break out that fair weather footwork.
Everyone has their go-to white kicks for spring and summer occasions – or at least they should! We've compiled a list of our favorite white kicks perfect for sunny weather. Anyone looking to pickup something new and fresh should pay attention – we have some great options to fit a variety of budgets.
Peep our top-10 below!
adidas Yung-1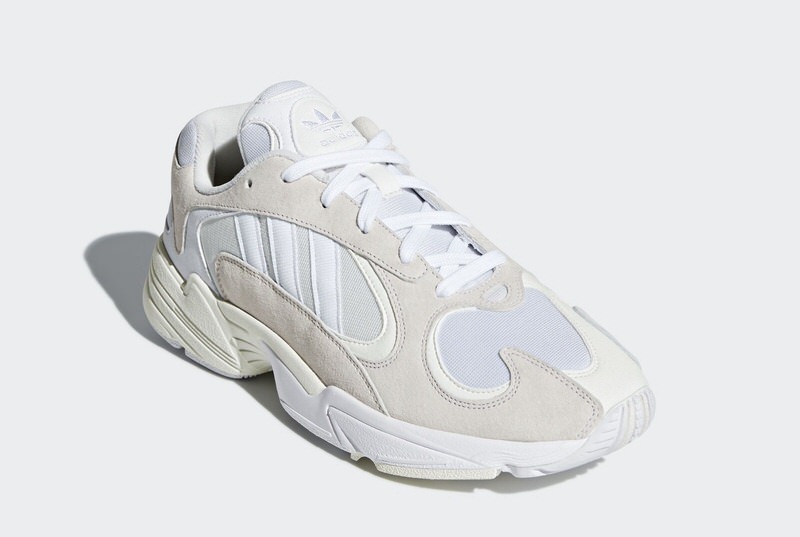 The Yung-1's steeze in the streets is strong with flavors for a variety of situations. With three shades of white throughout the shoe, the adidas Yung-1 offers retro aesthetics fit for 2019. You can't go wrong with overlays upon overlays and minimalistic branding so cop a pair directly from /// today.
PURCHASE: adidas Direct
Nike Air Max 97
Next on our list is an oldie but a goodie – the Air Max 97. Retros of these kicks could drop in all white year round and we wouldn't be mad at all. The white-out look works flawlessly on the 97 because of its flowing lines; the texture and depth offered by the 97's keep the clean uppers from looking too plain. Small hints of silver give these 97s an added burst of elegance too.
PURCHASE: Nike Direct
ASICS Gel-Lyte III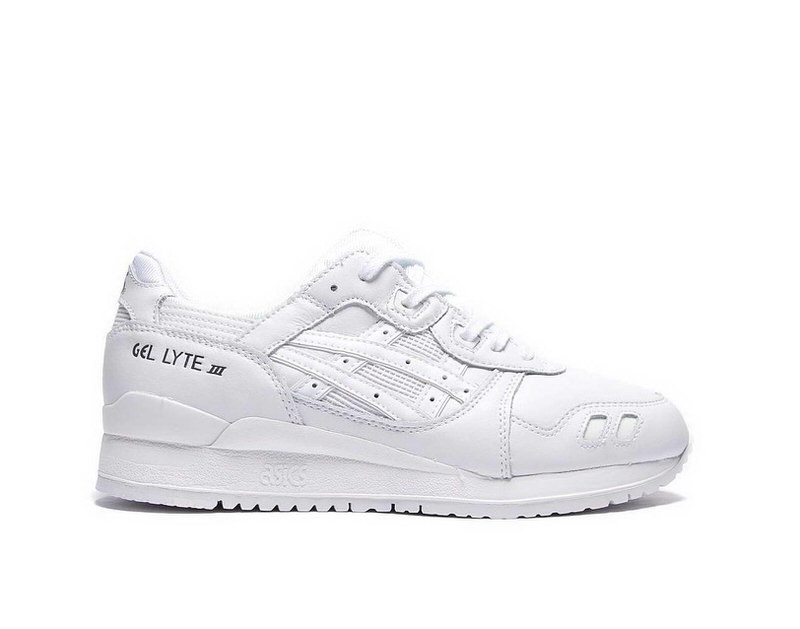 Let's show ASICS some love, shall we? When the Gel-Lyte III isn't being used on legendary collabs it can be found in OG white-on-white leather. Traditional construction never goes out of style and the Gel-Lyte III has withstood the test of time because of its great looks and packs stupid comfort. In a world full of people wearing mostly Nike and adidas pick up a pair of these ASICS and standout in the crowd!
PURCHASE: ASICS Direct
Jordan Why Not Zer0.2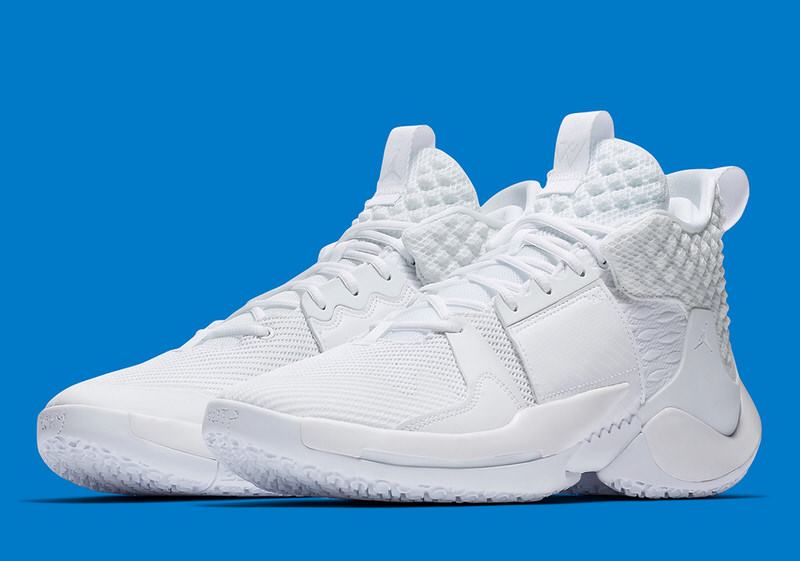 Summer time hoops are the best kind of hoops. There's something special about running it back in 85 degree weather on a sunny day that's indescribable. So hit the court in style with these crispy Jordan Brand Why Not Zer0.2s! These are a great option for someone looking to go straight from the court to the day party with swag. Russell Westbrook's second signature has been a standout for JB with serious hoopers and casual fans alike loving the shoe's unique design. The shoes carry Russ's vibe perfectly – they're familiar yet futuristically funky, a perfect combination for summer '19.
PURCHASE: Finish Line
adidas UltraBOOST
Jaded sneakerheads will tell you the UltraBOOST is dead. News flash – they're wrong. Since 2015 the UltraBOOST line has offered unparalleled comfort that feels great underfoot all day. Confidently log your beach-front miles in style with these white based bangers. Over the years adidas has offered 5+ variations of their all-white UBs so there's an option for any occasion. Dress 'em up or wear 'em to the gym – the UltraBOOST has that versatility.
PURCHASE: adidas Direct
Nike Air Max 270
Since the Air Max 270's release in 2018 the shoes have been everywhere. We credit the 270's forward-thinking design and approachable looks. Casual fans without knowledge of Air Maxes outside of "the Nike's with the bubble" appreciate the shoes for what they are – simple, cozy and fresh. Sneakerheads mess with the 270 for the same reasons, but also connect with the evolution of the technology. These Air Maxes are a great option for anyone and everyone.
PURCHASE: Nike Direct
Nike VaporMax Plus
Nike has been crushing the Sportswear game with their updated versions of classic Air Maxes and the VaporMax Pluses are no exception. We've seen this silhouette slay in an all-black colorway, but these all-whites are so much doper. Much like the Air Max 97s, the all-white VaporMax Plus uses an array of textures to give the shoes an increased sense of depth. The construction might be too aggressive for some, but if you're looking to make a statement then the VaporMax Plus is the shoe for you. These aren't your granddad's white Monarchs that's for sure.
PURCHASE: Nike Direct
adidas Alpha Edge
Yeah they're not all-white… AND WE DON'T CARE! The Alpha Edge is so dope that it doesn't even have to be all-white to be one of the cleanest white kicks around. 4D technology by adidas is the kind of innovation we need to see more of in the sneaker game. Nothing looks like it and nothing feels like 4D either – adidas opened the 3D printing gate and the Alpha Edge continues to push the tooling forward. Simple vertical detailing on the side panel gives the white, sock-like, uppers another futuristic accent.
PURCHASE: adidas Direct
Nike Air Force 1 Low
Do we have to explain why these are on the list? No, no we don't. If classic leather isn't your thing then you can find a wide range of material options that still come in all white. These have been the go-to all white shoe for the last 30+ years – so if you're not down the maybe it's time to let another shoe catch some shine…
PURCHASE: Nike Direct
adidas Yeezy 350 V2
The Yeezy 350 V2 "Triple White" is the accessible shoe Kanye dreamt of when he first joined adidas. Mr. West campaigned for mass availability years ago, and the "Triple White" brought his promise to fruition. Resale value isn't important in this conversation. Too often we look at Kanye's shoes as flippable inventory and forget about their unquestionable wearability. No white shoe on the market looks like these, so you can bust a light-flex in pure crispiness. Moral of the story, folks, wear your kicks! Since the "Triple Whites" aren't "that hotness" they can be picked up for reasonable prices on the secondary market.
PURCHASE: Flight Club/StockX/GOAT