This year will bring out a ton of retro Jordans once again as well as some great Air Jordan 12s. With recent images surfacing yesterday of the Red/White Air Jordan 12s, it got us thinking about what are the best Air Jordan 12s of all time. After some internal debate amongst the Nice Kicks team, we have assembled a list of the 12 best Air Jordan 12s.
The twelfth shoe in the Air Jordan line first hit the hardwood in the 1996-97 season on the feet of Michael Jordan as he and the Bulls were hungry yet again to go Back-To-Back following the historic 72-10 season. Initially only five colorways were released of the Air Jordan 12, but since returning as a retro, that number has more than tripled.
There have been some solid retro colorways of the Air Jordan 12, but time after time of the retro 12 releases, the original colorways always dominate. Could it be that MJ made history in them?
Have a look through the next pages of the 12 best Air Jordan 12s and why they are on the list.
[Editor's note – there are many PEs not included on the list. Stay tuned for that list shortly.]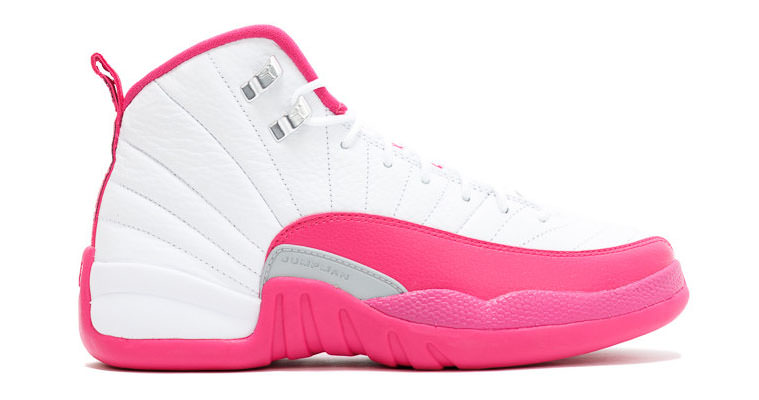 Air Jordan 12 "Vivid Pink"
Year: 2016
For Sale: eBay / Flight Club
A Cam'ron colorway on the Air Jordan 12 Mid? Oh boy. Upping the ante on the low top launch of the 2000s, this bold take on the MJ favorite was extremely popular on gals, kids and guys, too. Where will these land on our Top 50 list at the end of the year? Tough to say, but these get the 12 spot on our AJ12 list.