Construction Timmys are, wait for it, a New York staple. Only right, NYC's very own Jeff Staple takes on the tall task of upgrading the Big Apple's signature 6″ Boot. Well? Mission accomplished on the Staple x Timberland 6″ Boot.
Adding side zip entry and playing with texture rather than skewing shade or shape, the man behind the Pigeon Dunks has another hit on his hands and one that's sure to end up on local feet this fall.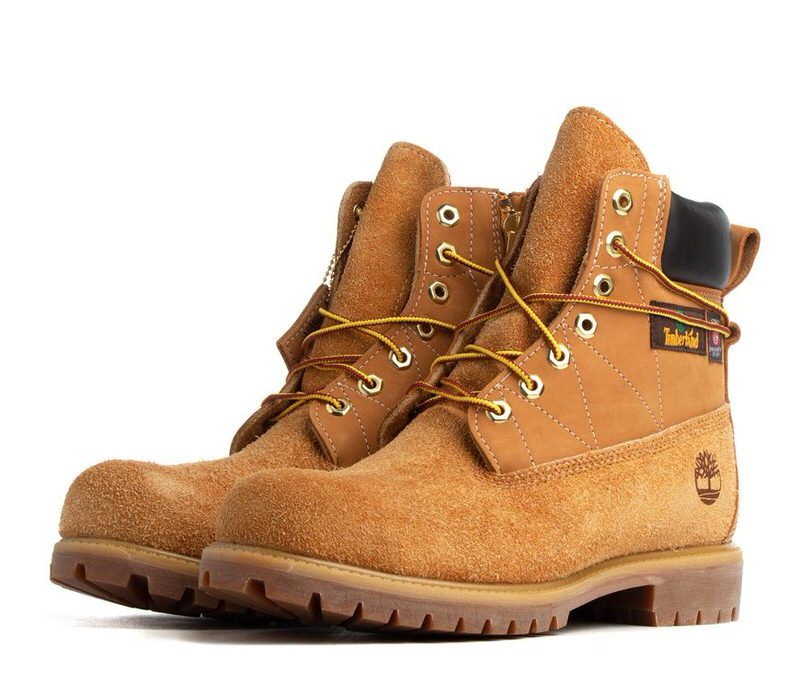 Launching on November 8th in NYC and around the world at shops like BSTN, peep that latest Timmy collab that's worth yelling about.
Staple x Timberland 6″ Boot
Release Date: November 8, 2019
Price: $255