While the Nike Kyrie 6 has surfaced, Uncle Drew still has unfinished business where his fifth model is concerned.
Previewed for the first time over the summer was the Sneaker Room x Nike Kyrie 5. Like previous pairs by these two parties, it serves as a tribute to the late mothers of both Kyrie and Sneaker Room owner Suraj Kaufman.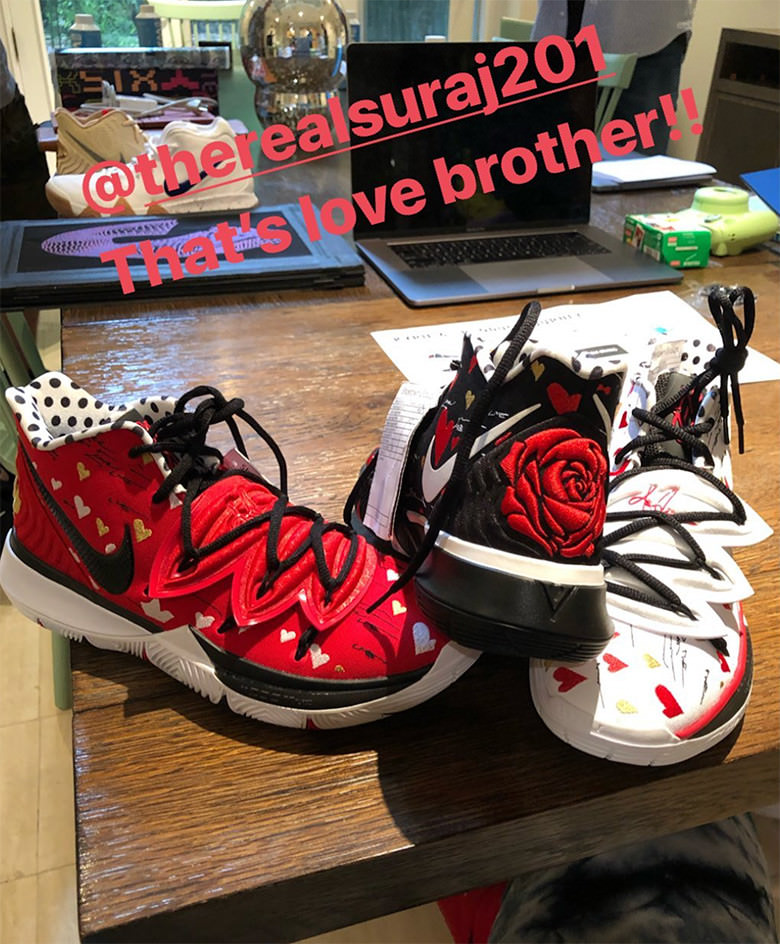 As you may recall, the two came together for a similar Kyrie 3.
White, red and black styling was also featured with flower stamping.
The Sneaker Room x Nike Kyrie 5 does not have a formal release date yet, however, official pics of the white pair just surfaced.
Keep it locked to Nice Kicks for updates. While you're at it, check out every sneaker Kyrie wore this season.
Sneaker Room x Nike Kyrie 5
Release Date: 2019
Source: US11