PUMA continues to make moves on the court. From the multitude of LaMelo Ball's MB.01 colorways to even the recent addition of Flau'jae Johnson, the footwear giant is taking over the hardwood.
Earlier this summer, PUMA signed yet another star to its roster with the addition of Scoot Henderson with an undisclosed seven-figure deal — the largest for a non-draft-eligible player.
Last year, Henderson was a member of the G League's Ignite as the 18-year-old decided to go pro within the NBA's developmental league. Poised to be a top prospect in the 2023 draft class, Henderson's legacy continues to write itself.
We spoke with Scoot Henderson to discuss his deal, PUMA hospitality, and more.
---
Nice Kicks: What about PUMA drew you in? What were those early conversations like?
Scoot Henderson: During the whole process of picking out who's the best for me and my family, PUMA was the one that stood out for me. They let me create. They told me I could create and use my imagination. Me and my family, we could use our imagination and be ourselves with the PUMA family. I'm a family-oriented person and they let us in.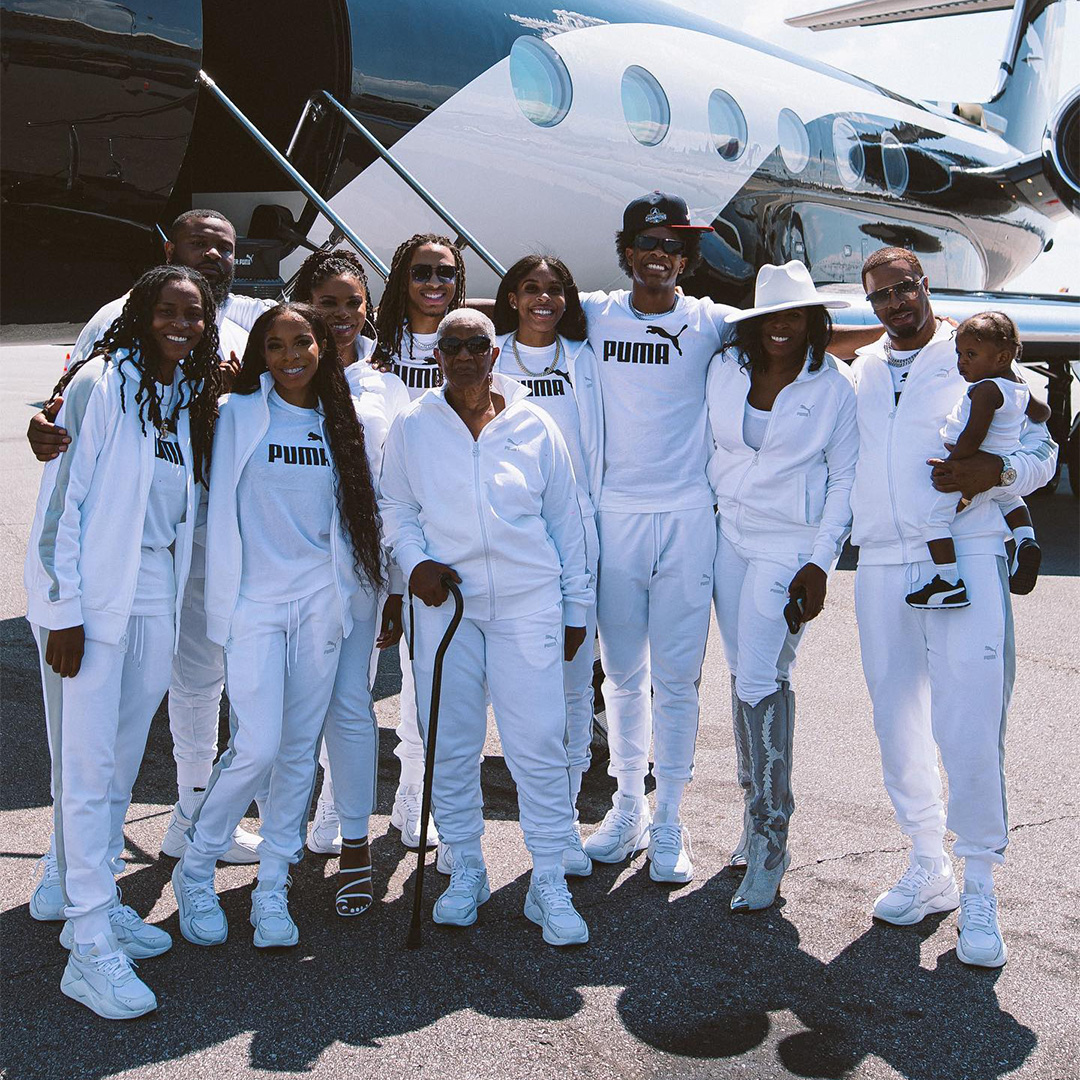 NK: Family is very important to you. What was it like to not only fly on PUMA private jet but share that moment with your family?
SH: It was amazing. To see my grandma out there smiling and having fun, my mom and my dad having fun. It was a blessing, honestly. I appreciate PUMA for showing us hospitality and bringing us in.
NK: How has playing in the G-League prepared you for the next level?
SH: I'm not saying the g league is like the league, but they're pros. I'm getting used to that bump. It's helped me progress my skillset and go over film from the games I played last year: eally maximizing all of my reps when I train, knowing what I need to get better at, and continue to improve on my game.
NK: Is there anyone in the NBA you're looking forward to playing against?
SH: I'm ready for all the smoke, honestly. I'm trying to play against whoever. I don't want to pick out anyone, but I'm trying to play everybody.  All the guards. All the vets. I'm just trying to get a little piece of everybody's game.
---
Keep it locked on Nice Kicks for more sneaker news and exclusive interviews.