After practicing and playing one summer league game in the PUMA Clyde Court Disrupt, No. 1 overall pick DeAndre Ayton has played in the Nike Kobe A.D. Mid in Phoenix's last two games. Ayton is one of PUMA's newest signature athletes and one of the main faces of their recently relaunched basketball line so it's a bit curious that he is wearing Nike at the Las Vegas Summer League.
There is, however, a good reason for Ayton's sneaker choice.
Talking with reporters on Monday, Ayton said that since he wears a size 18, PUMA is working out the kinks with their technology because the Clyde Court Disrupt is currently not built for a player of his size and stature.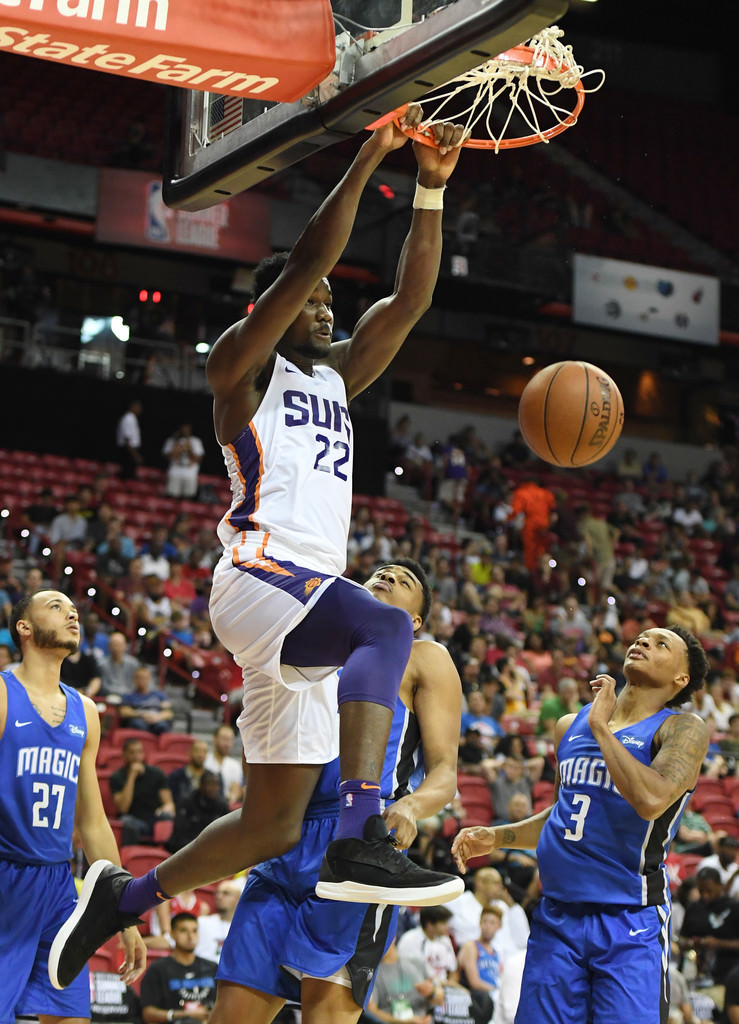 "I love PUMA shoes, but I wear size 18 so we're working on putting a lot of technology into the shoe," Ayton said. "They want me to perform the best way I can."
Also despite wearing the Kobe A.D. on the court, Ayton is still remaining loyal to PUMA by covering up the Swoosh logo with tape. Kobe's logo is not covered up but perhaps PUMA doesn't care as much because it's more subdued and not so omnipresent as the Swoosh.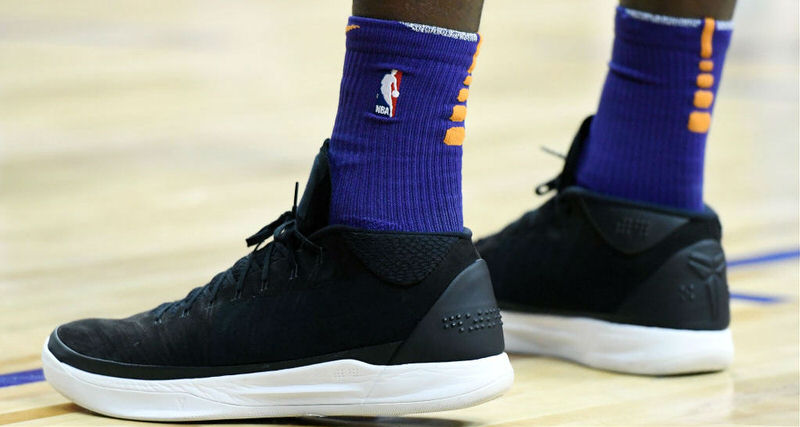 Photos via Zimbio.com