One of the new faces of PUMA basketball, Phoenix Suns rookie big man DeAndre Ayton will be lacing up the Clyde Court Disrupt this season.
With the Vegas Summer League not yet starting, Ayton has yet to play in the new PUMA silhouette under the bright lights. Ayton however, has been practicing in the kicks and at a recent practice, showed off the Clyde Court Disrupt to his teammates.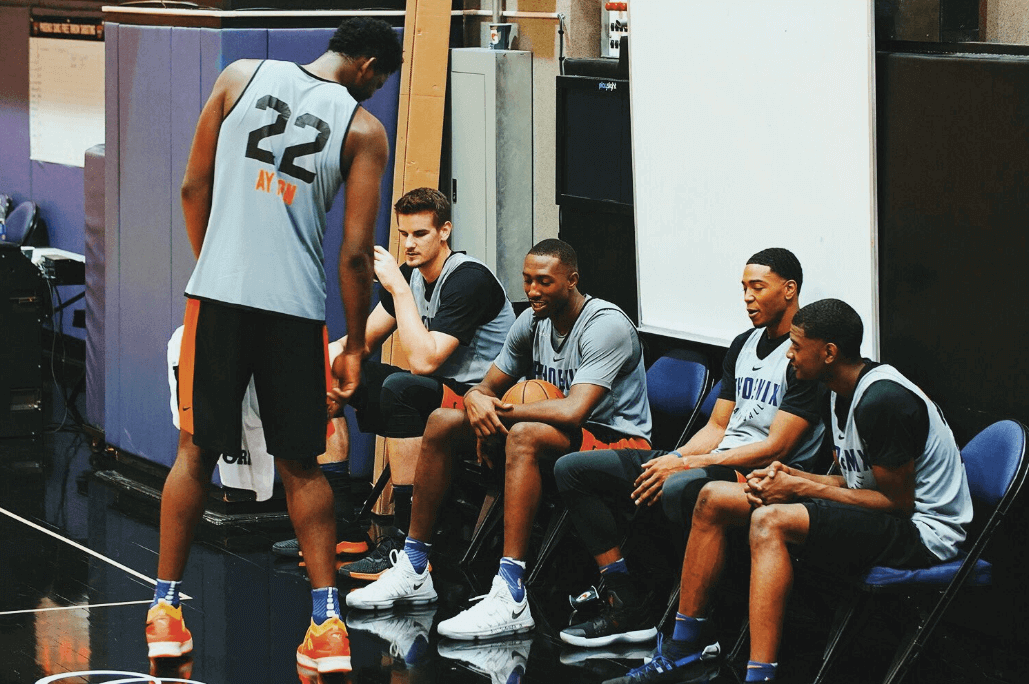 Via the Suns Twitter account, Ayton's teammates look both in awe and amusement at the Clyde Court Disrupt during a recent summer league practice. Peep the photos below and look for Ayton to make his debut as both a Suns rookie and PUMA signature athlete at Vegas Summer League starting on Friday, July 6.