Although the entry point is a bit murky, and much of the current fascination with NASA could be tied to several factors — Virgil Abloh and Heron Preston, to name a few — our National Aeronautics and Space Administration is about as big in streetwear as it in any other genre.
Nike, always ahead of the wave, has long been producing Galaxy inspired sneakers. Yet very few with the direct aid of NASA.
That will soon change given a preview of an upcoming Nike and Paul George collaboration. Rumored to be inspired by the Advanced Crew Escape Suit, the orange spacesuit NASA debuted in 1994, the shoe in question surprisingly isn't the Nike PG2. Instead, it appears there will be a takedown Nike PG that will help roll out this collaboration.
Concrete details surrounding the shoe or its launch remain unknown. Stay tuned for more.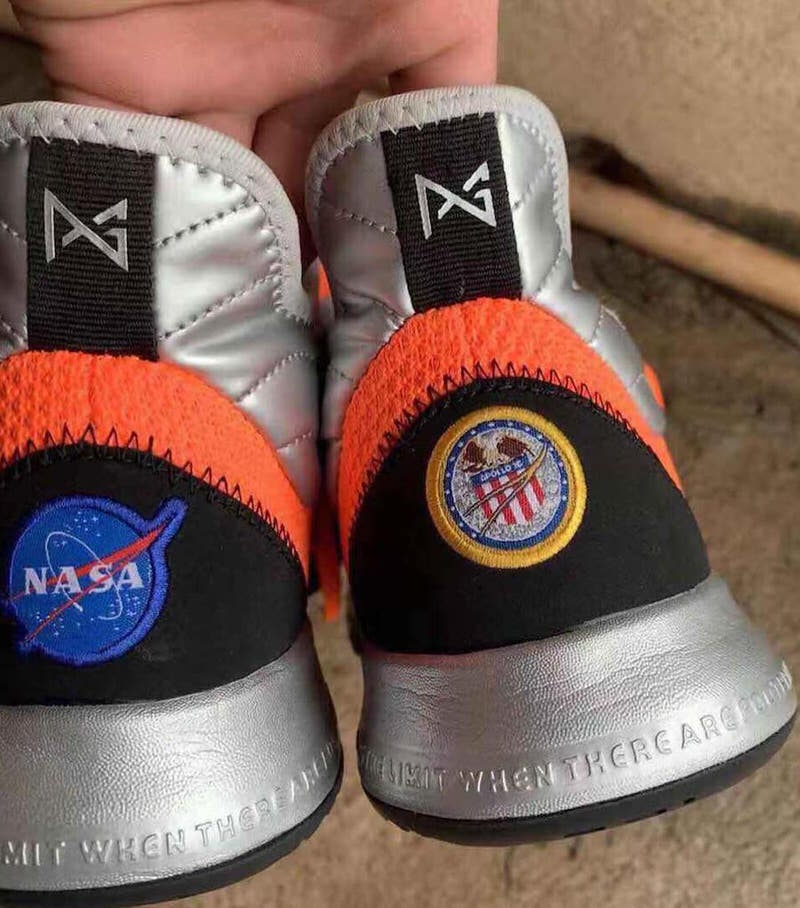 Source: SCW