What's next for Virgil Abloh?
"GOLF"
Such is seen on the Off-White x Nike Air Max 90 Golf Cleat debuted by Brooks Koepka.
For those keeping track at home, Nike is doing a lot to make golf both younger and more fashionable. Recent tie-dye polos and Jordan cleats prove such.
Based on a recent interview, Brooks is a big fan and very aware.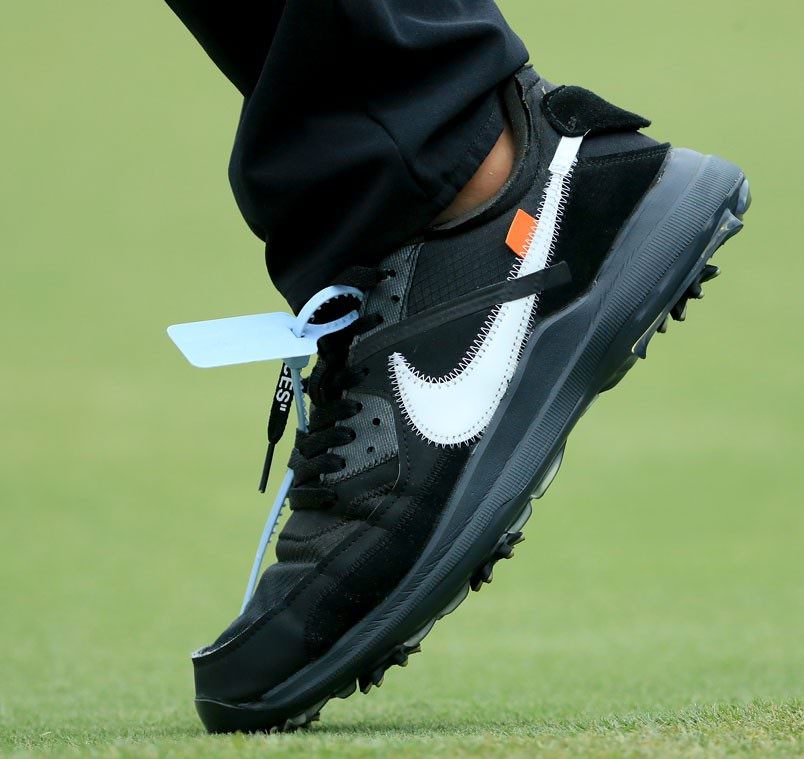 "It's fashion, bro," the 29-year-old golfer said when asked about his cleats.
"I don't know how to explain it," said Brooks. "It's Off-White. It's fashion. I guarantee the whole golf world has no clue what Off-White is, but it's fresh. If you're a sneaker head, you'll get it — or into fashion. Sneaker heads know, yeah."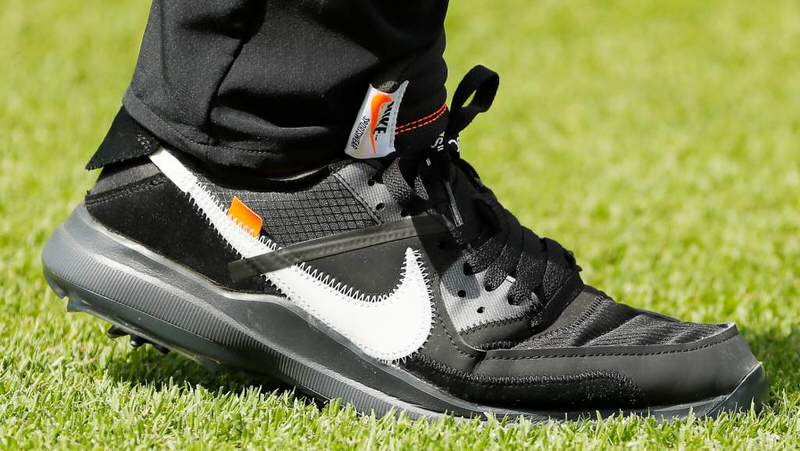 Well there you go.
If you know you know.
photos by Getty via Highsnobiety & Heavy