LeBron James is a Laker, now and likely forever. Also of much certainty is his long-term future with the Swoosh and the continuation of his signature line. Today, that certainty sees another step on the timeline.
The Nike LeBron 16 is coming this fall as expected. Said to have a release date of September 20th, LeBron just debuted what looks like the launch colorway today.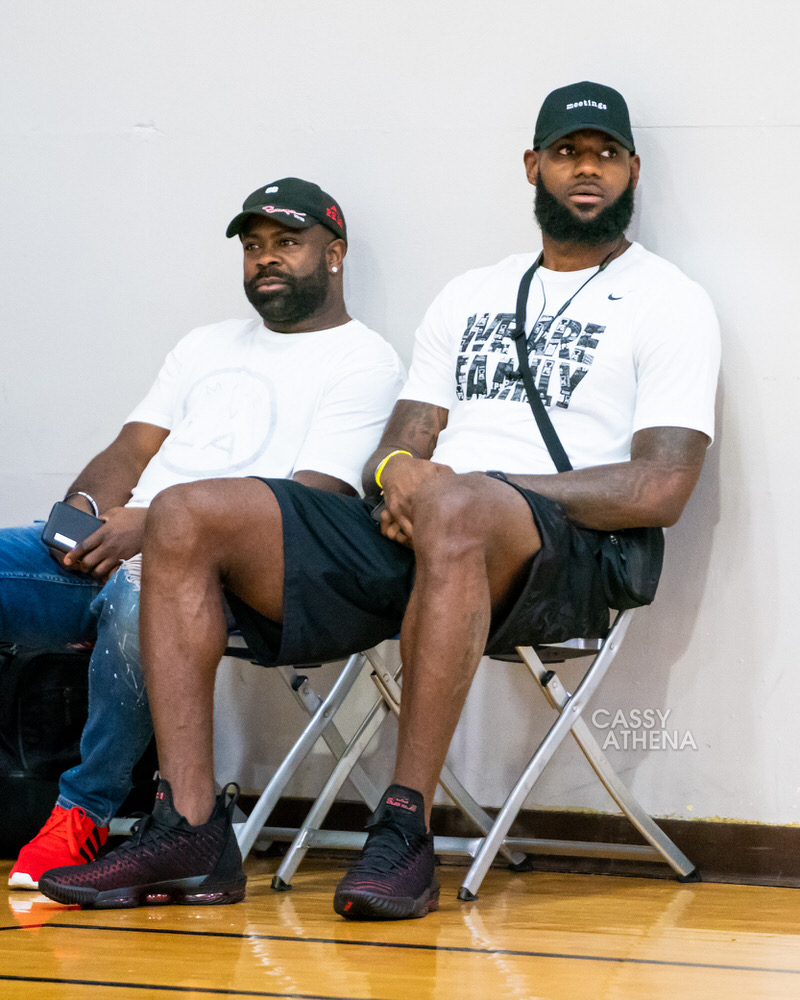 Captured by our friend Cassy Athena, the LeBron 16 packs similar tooling to that of the LeBron 15 in regards to Max Air/Zoom Air combo cushioning and BattleKnit construction. The cut is slightly lower on the 16 with the overall stance more sharp and angular than high and swooping.
Look for LeBron's new shoe to debut at retail next month. Peep all the 15s he wore on court last season here. To see his new Lakers jersey, click here.
Nike LeBron 16
Release Date: September 20, 2018