Uncle Drew has a new home in Brooklyn but his heart may remain under the sea. The Nike Kyrie 5 Pineapple House signals such, offering yet another awesome and lighthearted homage to SpongeBob Squarepants.
Following a celebrated SpongeBob x Nike Kyrie Pack, this leftover launch could almost pass as a custom due to its near-painted aesthetic but is all things official with Nickelodeon and Nike branding.
Like the absorbent favorite, numerous nods to SpongeBob appear both above and beneath the surface. Insole graphics show face, while every element of branding is animated.
The Nike Kyrie 5 Pineapple House will launch early overseas at atmos as distinguished above on October 17th. However, Foot Locker slates these as hitting on October 24th in the US.
Nike Kyrie 5 Pineapple House
Release Date: October 24, 2019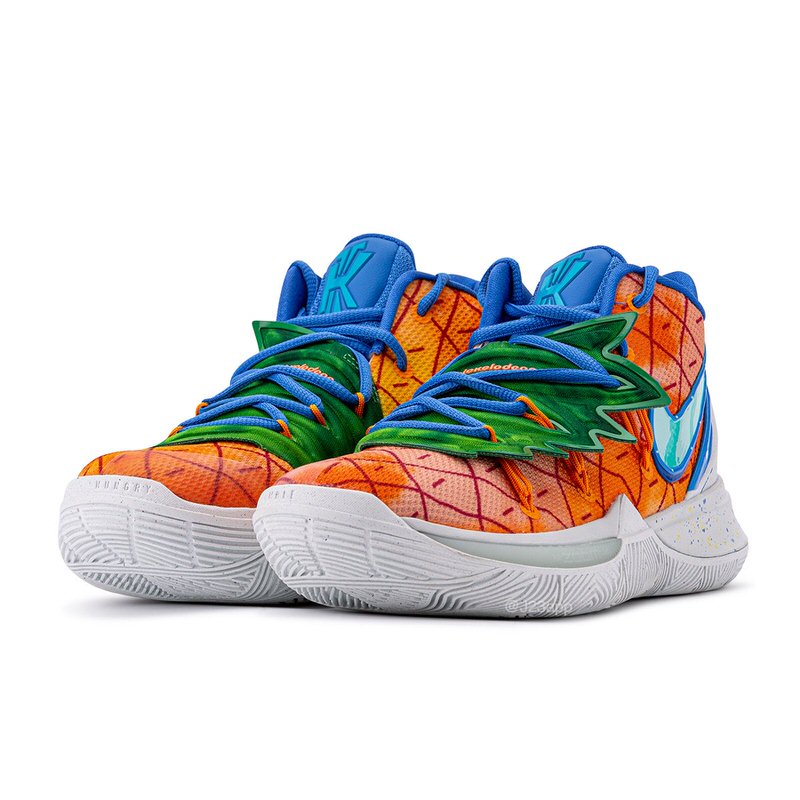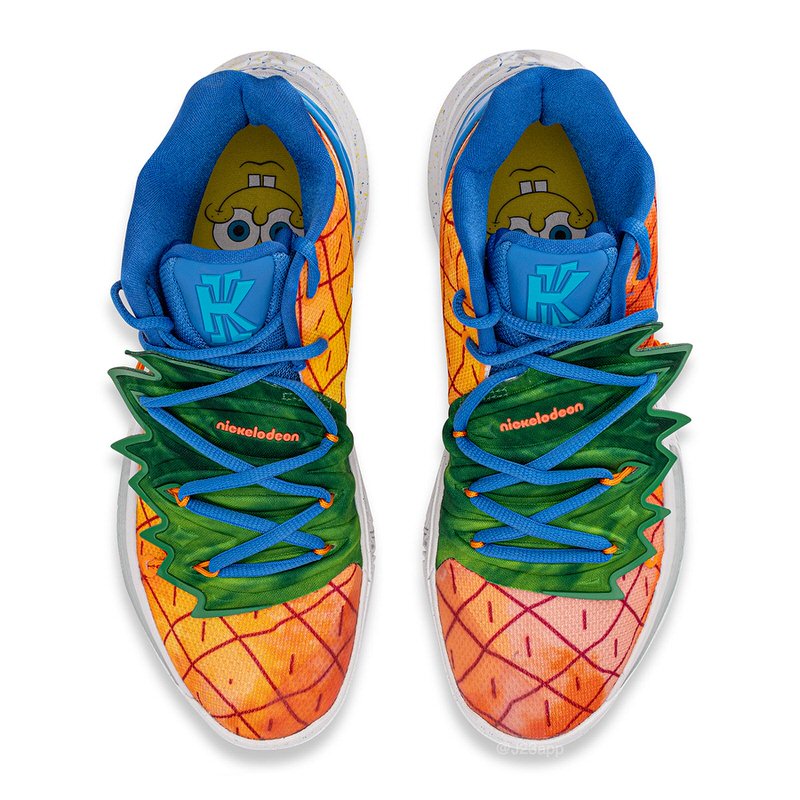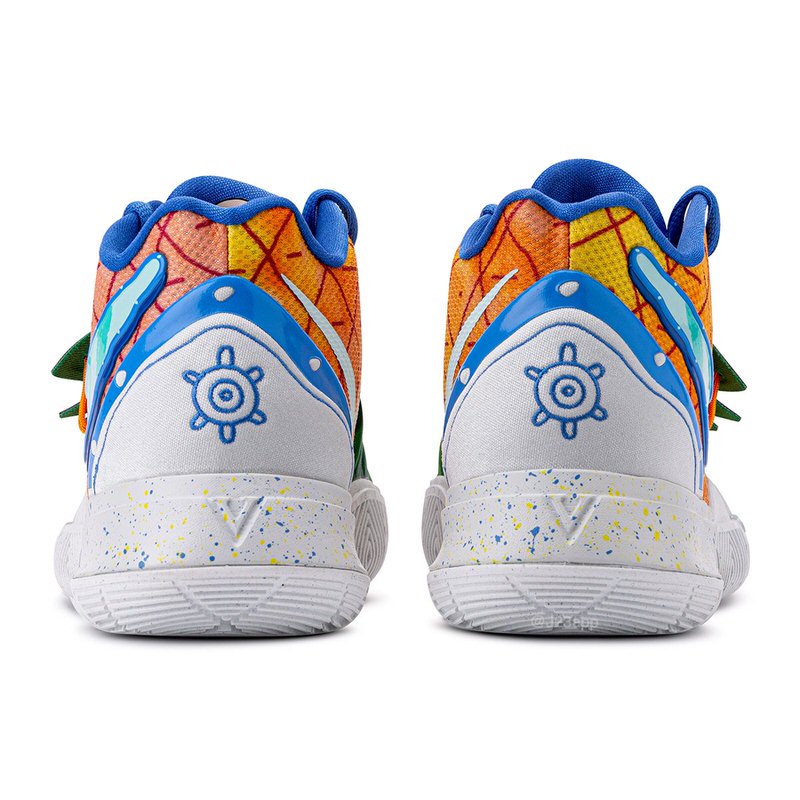 Source: @j23app