From teasing the extremely limited Nike Kyrie 4 "Wheaties" on Instagram to getting a closer look at the "Cinnamon Toast Crunch" pair on the hardwood, the highly-anticipated Nike Kyrie 4 "Cereal" Pack is on its way.
Collaborating with General Mills, the Nike Kyrie 4 gets a mouthwatering collaboration with Kix, Cinnamon Toast Crunch and Lucky Charms. From the midsole to the tongue, from the insoles to the bottoms, this "Cereal" pack is all about the details.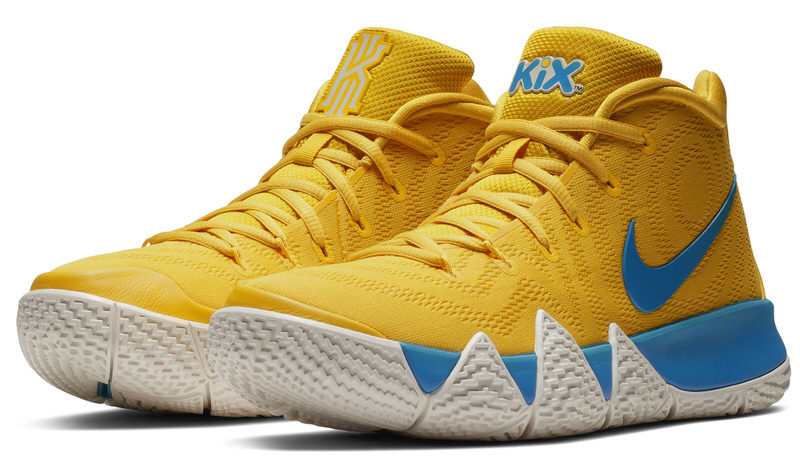 The pairs are releasing early via select House of Hoops' mobile trucks beginning on August 4th. The mobile pop-ups will also make an appearance at the NY vs. NY Championship at the holy Rucker Park and at the renown Drew League in LA. The truck will also make special appearances near SoCal and the Northeast from August 4-6.
The cereal-inspired pack will also be available at House of Hoops and Foot Locker locations nationwide beginning August 11.
Each pair retails at $120 USD. Take a look at the variety below, and be sure to partake in the most important meal of the day with Nike, House of Hoops and Footlocker.
Nike Kyrie 4 "Cereal" Pack
Release Date: August 11, 2018
Price: $120 each