Reflecting back on the Atlanta Olympics, which took place 20 years ago in the state of Georgia, Nike debuts this all-new Air Trainer SC High in ode to arguably one of the most historic Olympics in recent memory.
Whether it was Michael Johnson's record-breaking performance, or Muhammad Ali lighting the Olympic torch in triumphant and fearless fashion, the Atlanta Games stand as a moment in time that sports fans and homegrown patriots won't soon forget.
The shoe itself takes from the Atlanta Games' official logo, uniquely blending light shades of green against a white backing. Metallic Gold accents, of course, find placement across the training shoe, while a multicolored outer sparks the silo with a clever confetti graphic.
Finally, peach embroidery fills the left tongue as an ode to the state fruit, bringing the shoes inspiration full circle in pleasing distinction. The Nike Air Trainer SC High "Atlanta" quickstrike is said to release on July 19, but no official word from Nike has yet come down.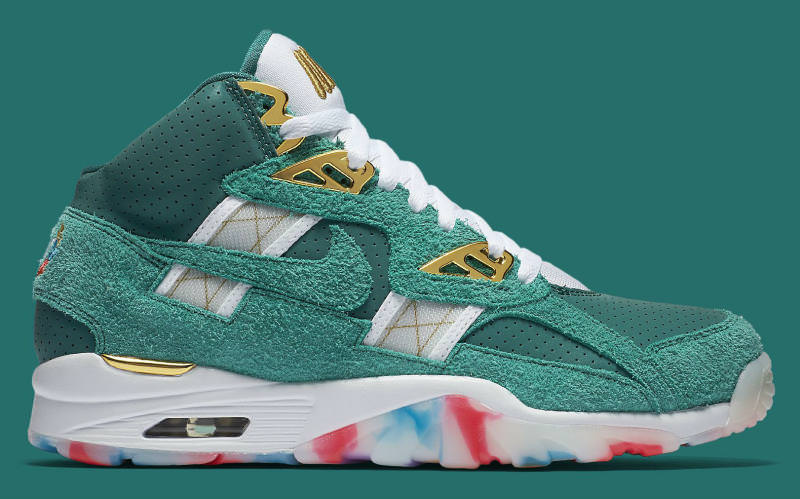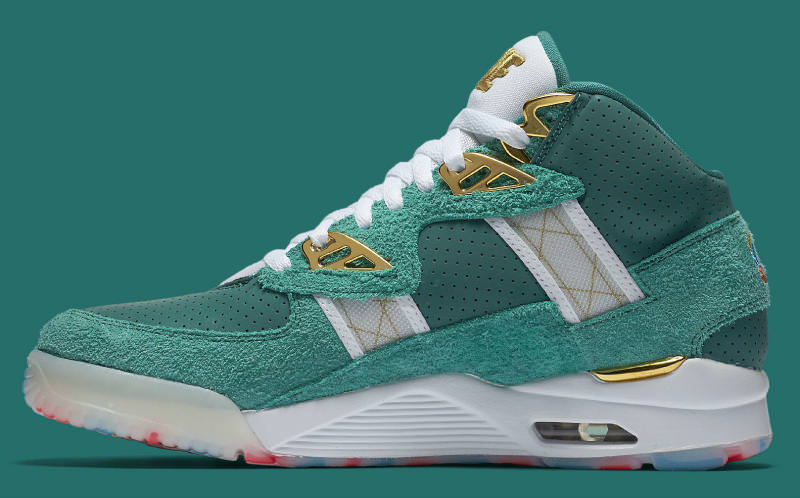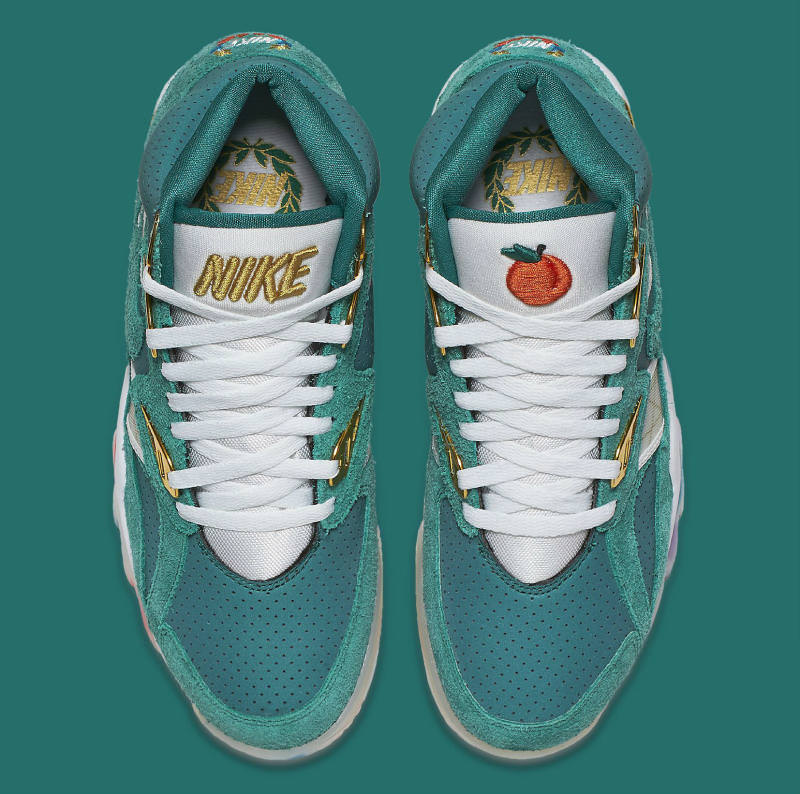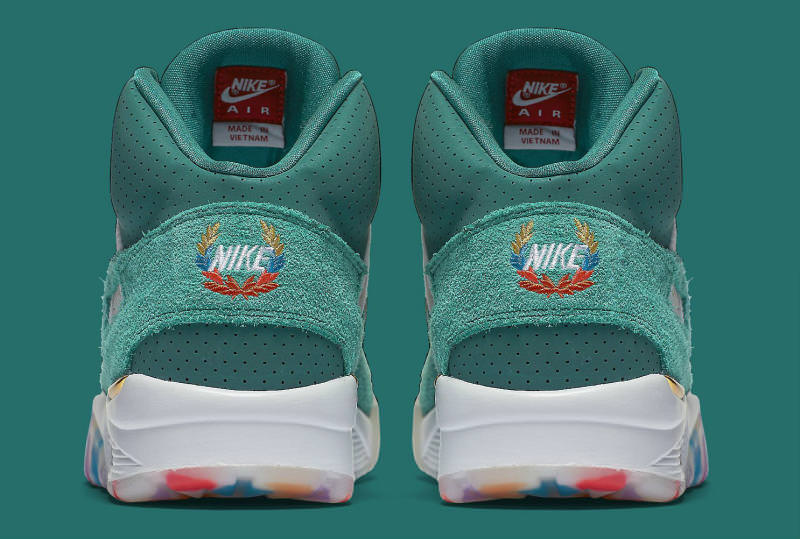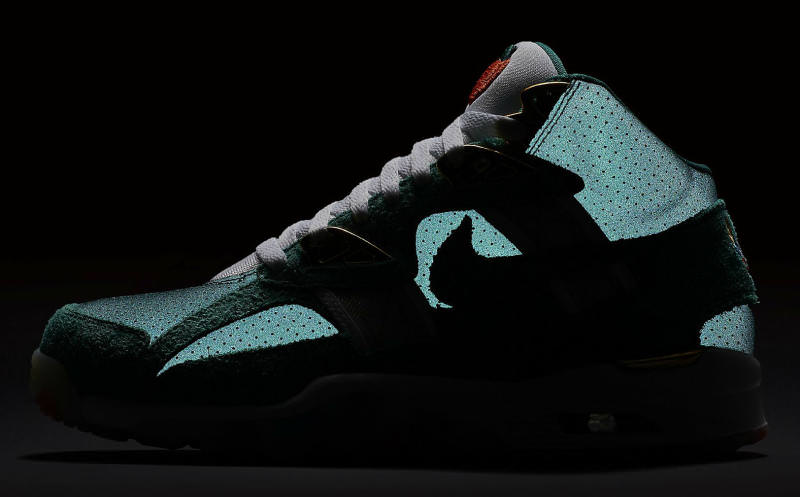 Source: Sole Collector