There's always been a connection between Nike's Air Force 1 and the NBA. Largely because the very foundation of the time-honored sneaker is, in fact, basketball. First introduced as a court shoe when it launched in 1982, the Air Force 1 has since matured into a cultural shoe; an icon for a generation. Yet its link to the NBA has never wavered.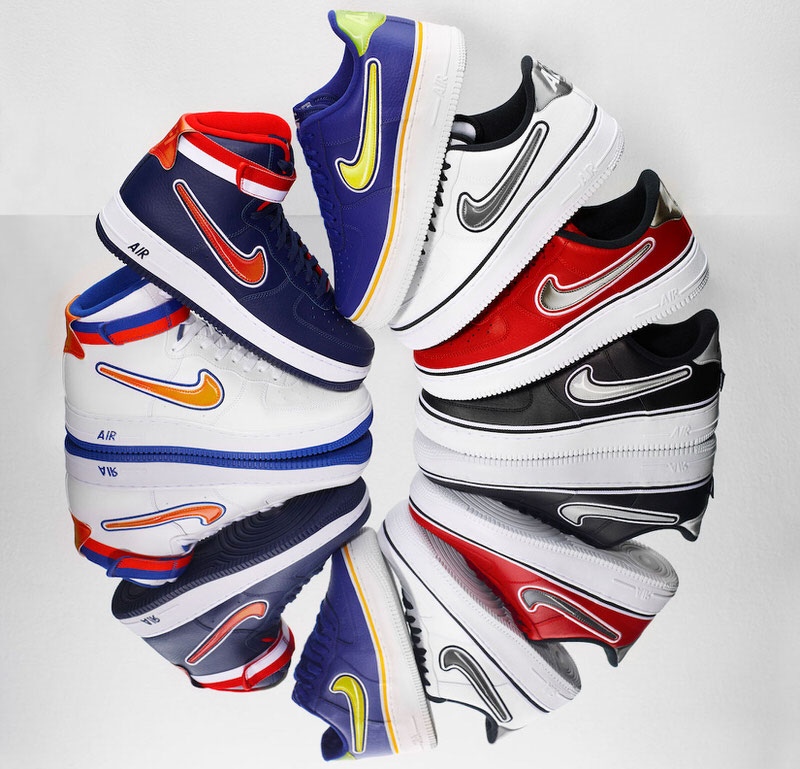 With Nike's NBA partnership reinstated, the matrimony amongst the two is stronger than it has been in a long while. Now on the doorstep of the 2018-19 regular season later this month, Nike is rolling out NBA-themed Forces that ode to the kinship between the two entities.
With a jersey like trim and team color schemes revolving across each pair, the Nike Air Force 1 "NBA Pack" embodies the spirit of the league combined with the essence of the Air Force 1. Both High and Low iterations are in tow alongside lenticular color-shifting materials that allow the AF1 logo at the heel to shift to the NBA logo when in motion. These seemingly simplistic Forces inherently the house decades of league history, and the many all-time greats that laced up Forces through their decorated careers.
Expect the "NBA Pack" on October 4 at select retailers and Nike.com.