OVO Capito lives in rarified air. In one sense, he's the living definition of "You Wasn't There," able to share stories and relive memories of being on the tour bus with Lil Wayne during the Dedication 2 days and Carter come-up. In another sense, the Nola-native is a fixture of LA's La Brea OVO Flagship Store, chopping it up with locals and tourists as if they were longtime friends.
So, while everyone knows Capito — even outsiders by name thanks to Drake's namedrop in the "Look Alive" chorus — few actually know a life like his even in a social media world where everything is seen and shared.
Following a connection to Capo from NK alum Zaul Zamora over All-Star Weekend, we caught up with the 504 repper over the phone as he prepares new music with Chase N. Cashe to talk kicks. See what's getting play on the foot from Capo in the latest My 5.
Air Jordan 3s
Capito: The Katrinas, the Black/Cements and the Free Throws are all in rotation. The Katrina retro has been anticipated for a long time and they finally released them. Just knowing the impact that Katrina had on a lot of our lives from New Orleans from families being separated, people passing away, and all that had a lot of impact on us. Growing up and seeing Jordan hooping in the 3s, it reminds you that there's a lot the adversity and a lot to overcome. But being a warrior reminds you that God puts the toughest stuff on the strongest soldiers. When the Katrinas first came out, it was a relief auction at first and then they used them to send kids to college.
Just knowing that puts me at peace. A shoe can go a long way, you know? It's not just putting them on and hoping one day you could be like Jordan, it's changing people's lives. And then it's a dope shoe! Red is my favorite color and I was also gifted those by a friend at Jordan Brand. I've got a lot of good friends in high places and I'm thankful enough I can acquire them and am appreciative.
Nike Air Max 93
Capito: I've been rocking them, they're kinda like Phoenix Suns colors. My brother used to always wear the 90s and the 95s growing up but the 93s have caught my eyes recently. The comfort and the colorways really drew me. Right now I always rock track pants but I did rock some skinny jeans that looked good with them. They're good with everything — sweats, track pants, jeans, I've done it all with those.
Nike Air Force 1s
Capito: I rock the Riccardo Tisci Forces but the Off-White AF1s have jumped in rotation. The Off-Whites always get play. One of my good friends gifted me those and I really cherish them. I'd been on the hunt to buy a lot of Off-White product and it's not as easy as it may look. [Laughs] I recently acquired the UNC Off-White x Air Jordan 1s and it wasn't easy. I've been wearing the Forces more than anything. Basically anything that's an AF1 or an AJ1 is always gonna be in rotation and that's for life.
Supreme x Air Jordan 5 "Desert Camo"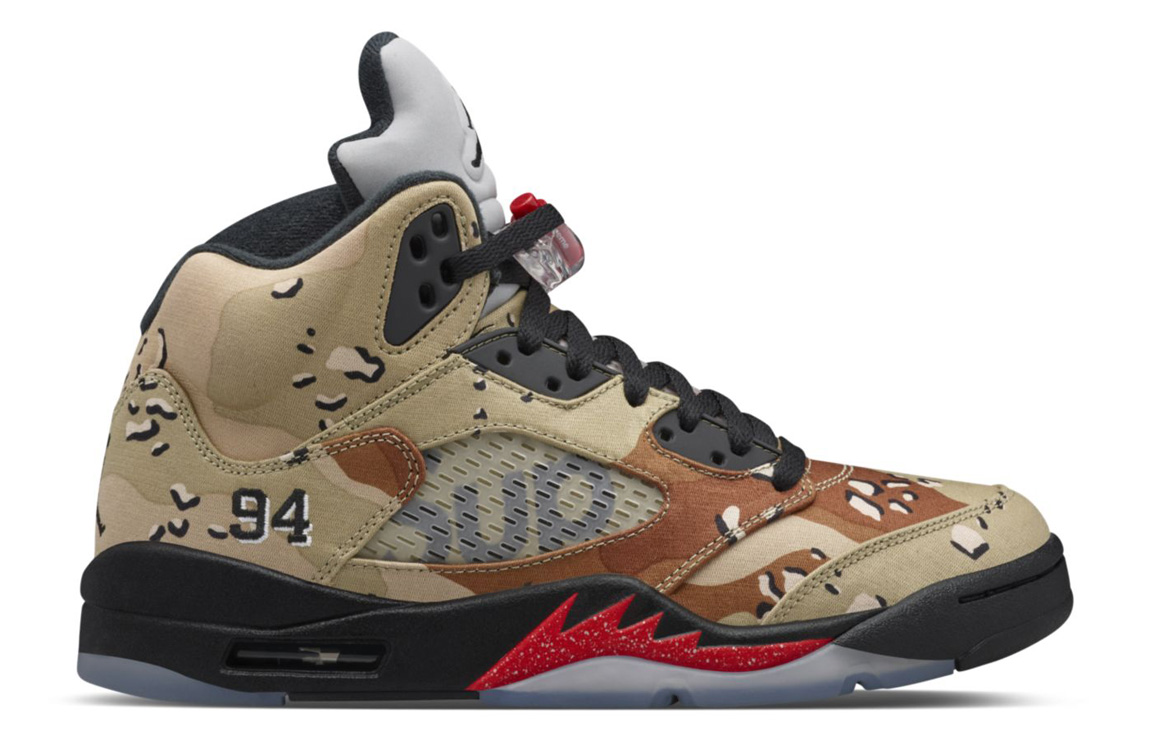 Capito: Those still get play. I just like camoflauge and the desert camo is the best camo to me. My grandfather was in the war and they wore khaki and brown. That look makes me feel like I'm really fighting. Camo gives you a gritty or gutter look and I feel like the khaki camo is a milder look. I can rock it with my Louis Vuitton belts with the brown. It's just a good color scheme. I've got a lot of camo stuff in general but desert camo is something I have a lot of.
OVO x Timberland 6″ Boots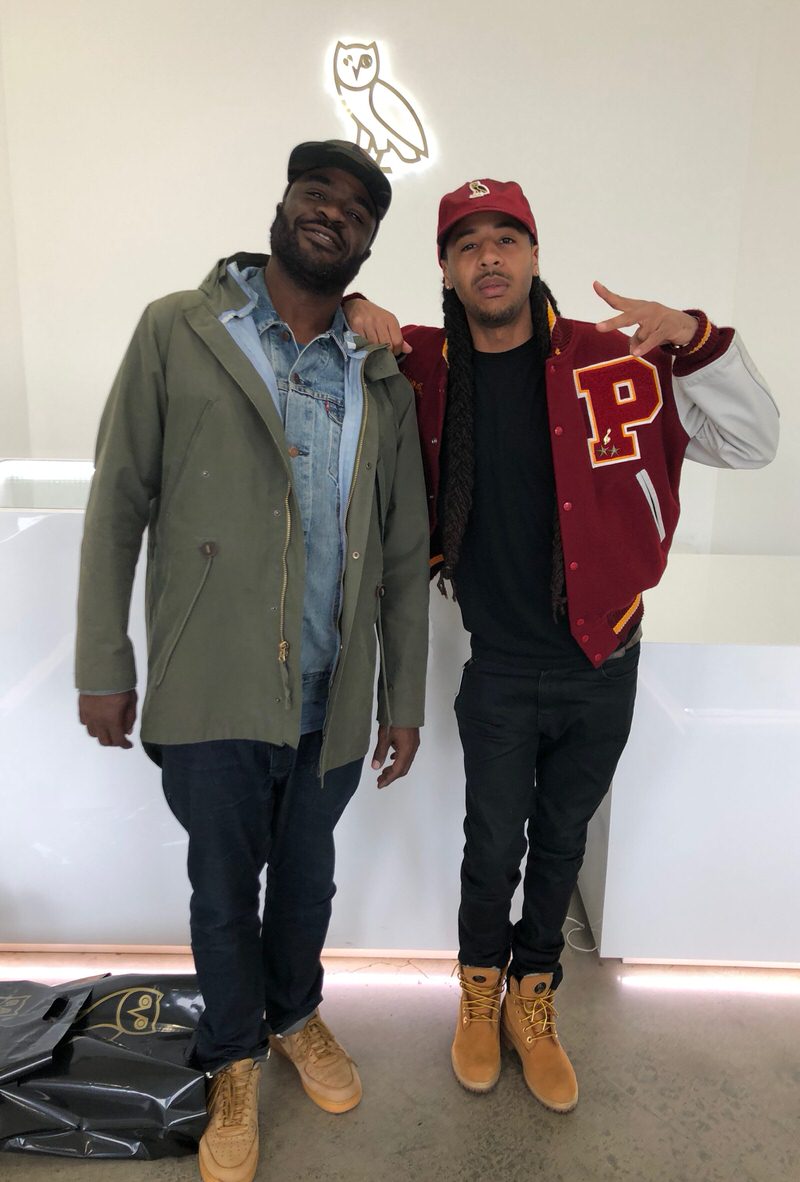 Capito: From OVO I have been rocking my Timbs. I happened to be in Toronto at the warehouse before they dropped and I grabbed a pair. It was about month before they dropped and it didn't seem right to wait! [Laughs] They get a lot of traction even now due to the Owl logo on the tongue, the fur on the lining and plus they have the Vibram sole. I mean who rocks Timbs in the summertime? There's gotta be a level of appreciation to do that. The reaction is crazy to them because of the collab, it's a sick collab to be honest with you. In Cali we get 70 to 80 degree weather year-round but I still rock 'em. [Laughs]
Keep up with Capito on IG and check out his latest single "Game 7" by clicking here. Peep more pics of his sneakers and style below.