Eli Sostre is one artist who's been popping up on everybody's radar this year. The Brooklyn native has made countless tastemaker playlists, dropped one of the best projects of 2017 and even rocked a set at ComplexCon's Pigeons and Planes stage as a result. Even considering his music, the most refreshing thing about the young artist is his personal style that proves consistent with his NY roots — i.e. having a stronger affinity for vintage Bape pieces over coveted recent releases that have most in his age group lining up for hours.
Coming out of Marcy, it's important to have your own sense of individuality — especially when everyone wants the same thing as you. To take that a step further, maintaining a sense of self is something that many artists seem to struggle with, so it's nice to see artists that ride their own wave versus what's popular.
Recently, we caught up with Eli following his ComplexCon show to talk about some of his earliest influences, encounters with sneaker culture and, of course, to see which sneakers he's been feeling lately. Check out our convo and peep Eli's sneaker rotation below in our latest My 5. 
Air Jordan 9 "Olive"
Eli: These are probably my favorites that I'm rocking right now. The 9s just fit perfect, they're literally a Jordan boot. Shits are too fly. The 9s are slept on, just about any colorway is heat just 'cause no one is on them like that anymore.
Vans Old Skool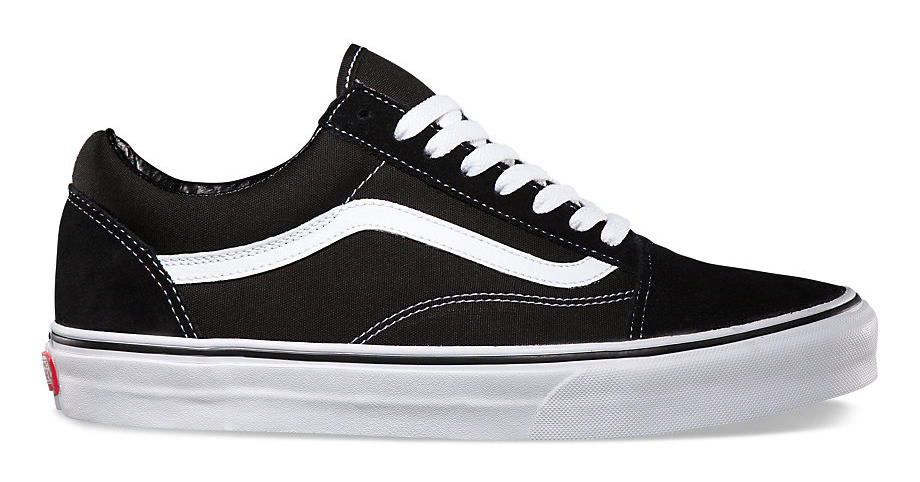 I tried to skate when I was young, and I busted my ass, I almost broke my wrist — I quit that dream right there! Fuck that.
Eli: You can't go wrong with the classics. Those are my go-tos on the average day. Vans are just those shoes that anybody can appreciate and rock wherever you're at. That's why I've always been big on Vans. Even back in the day when Jordans were the wave to be on you'd still see me rocking some Vans if I was chillin that that specific day. Bro I tried to skate when I was young and I busted my ass. I almost broke my wrist — I quit that dream right there! Fuck that.
Air Jordan 4 "Bred"
Eli: The 4s and the 3s are always gonna have room in my rotation, the mid-cut just feels too nice. I always like the original colorways most like the Bred 4s and the Black/Cement 3s — those gotta be in the best Jordans of all time talk for me.
Raf Simmons x adidas Ozweego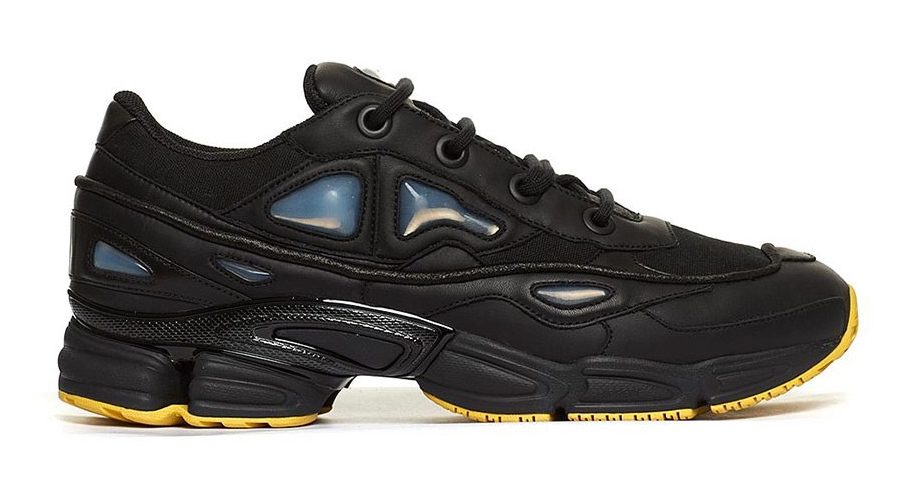 The first pair I had of these… I lost them at a show in NY. I left a bag in the back and somebody snatched them up… I respect it. [Laughs]
Eli: I like that designer brands are making their way into the sneaker world. It kind of depends though, 'cause some of them do it bad. But the brands that get it right — like Raf Simons — it's worth it if you're gonna wear the shoe that much. Those are my only pair of designer-type sneakers but these are actually my second pair of Rafs. The first pair I had of these was the black/blue/pink pair and I lost them at a show in New York. I left them in a bag in the back and somebody snatched them up… I respect it. [Laughs]
Air Jordan 1 "Bred"
I had been waiting so long to get a pair of those… I didn't get my first pair of ones till I was about 18.
Eli: The Bred colorway is definitely my favorite as far as 1s go, but I gotta say that the Royals are tight — that's a close second. I gotta take a look at those Royal Flyknit joints, still can't decide how I feel about them.
I didn't get my first pair of ones till I was about 18, I got them from Flight Club. I had been waiting for so long to get a pair of those. That was my first pair of the Bred 1s.
***
Nice Kicks: When did you first start making music?
Eli: All I used to do back in the day was play basketball — that was the biggest thing in the world for me. Basketball was first, before music. When I first got into music it was like freshman year of high school. I had tried out for the varsity team thinking I was the nicest dude in the world. When the coach wasn't fuckin' with me I just stopped playing ball right there. I said fuck it if I'm not on the team, ain't no point. That coach sparked something good.
From there, I started making beats with my producer who I'm still rocking with right now. We met in high school, down in SOHO. We were 14 and we both were making beats! We both had started making beats at the same time, so once we found that mutual interest we've just been rocking since then.
Once I finished my first project with vocals on it, I didn't really share it with anybody. But when I started playing it as a real project for people, they were fuckin' with it. So I was like shit, maybe I got something. Maybe I got these bars.
Nice Kicks: There was a talk at ComplexCon that awarded the Sneaker of the Year title to the Off-White Jordan 1s. What's been your sneaker of the year?
Eli: That came out this year? The Raf Simons — the black and yellow joints. The Off-White 1s are cool but I'd rather take just the original AJ1s over that. But that's just my style.
Nice Kicks: You're from Brooklyn. Was the streetwear culture something that you were always big on growing up?
Eli: Well, yeah it was just straight Uptowns (Air Force 1s) back then. All I used to rock was Uptowns. Being from Brooklyn — being from Marcy, especially — once Hov put on those Uptowns, the whole fuckin' hood copied that. So that's what we used to rock back then, back there.
Nice Kicks: Did you ever find yourself chasing sneakers back then?
Eli: Hell yeah, I would be begging my uncle for sneakers all the time. He would get me them shits though. I was never the kid to go wait in line for big sneaker release and stuff. But I always had the new Js for sure — I had to get em.
I never really go hard for anything, so if I want something and it's not too limited, I'll just get it. Even now, unless someone is sending it to me, it's just the same process as it used to be for me — if I want the sneaker I go out and I cop it. Like that.
Nice Kicks: What was the first sneaker that set it off for you?
Eli: The True Blue 3s! When they first — well not first first — but shit when I was young and they re-released them, it was my first time seeing them and I needed those. I got them for Christmas. I was probably about nine years old, I was hype as hell. I remember being like I need those, somebody gotta get me those. My uncle got me those shits in like a bigger size [Laughs] and I was still rocking those joints. He was always hooking it up.
I've always been big on 3s. Back then the True Blues were the colorway but now it's the Black/Cement joints. Those have to be like in the best Jordans that's ever dropped bro. The original black and red joints of the 4s too — those are my two favorite pairs.
Nice Kicks: How have you found your sense of individuality? Has that changed since fame?
Eli: So, when I first found my own individual style, that was probably like off of my brother 'cause he went to school in SoHo when I was still in grade school. He would come back with the coolest shit, like all the Bape stuff that was down there, just all the new stuff. I just built off that when I got to high school. I actually ended up getting into it with the coaching staff in high school, which ultimately inspired me to do my own thing. So it all kinda just grew from then and keeps growing. Just learning from my older brother, you know?
That's what it was, now it's like whatever I like, I like. I don't really care, whatever makes me comfortable, whatever feels good, that's what I'm running with. I really only run with what's dope to me — I don't really care what's going on in the internet, or what's hype. If I like it, then that's it. I'm running with it. Usually the stuff that's overhyped, I feel like people are just wasting their money on it 'cause all those items are just hot for the moment. I'd rather hove some dope pieces I know I'm gonna rock. I keep it real minimal. I don't like to keep a whole bunch of shit in my closet, but everything I got in there is classic. You're more likely to find me at a vintage shop than a Supreme shop for sure.
Keep up with Eli on Instagram and be sure to listen to his latest track Cribbo on Soundcloud.