MQQYNEYS and Vans have connected to collaborate on a special release for Yokohoma's 26th Annual Hot Rod show – an event geared towards one of a kind motorcycles and custom cars. Featuring the Half-Cab, Classic Slip-On and an assortment of apparel, all pieces feature various shades of bright orange and yellow throughout.
The Half-Cabs are comprised of a suede and canvas construction with MQQYNEYS classic "eye" logo stamped all over, while the lace-locks have the phrase "GO! With Moon" on them. Meanwhile, the Classic Slip-On comes with the opportunity to customize, featuring a sticker kit with an assortment of logos and patterns.
The MQQNEYES x Vans collection will release at the event booth in Japan on December 3.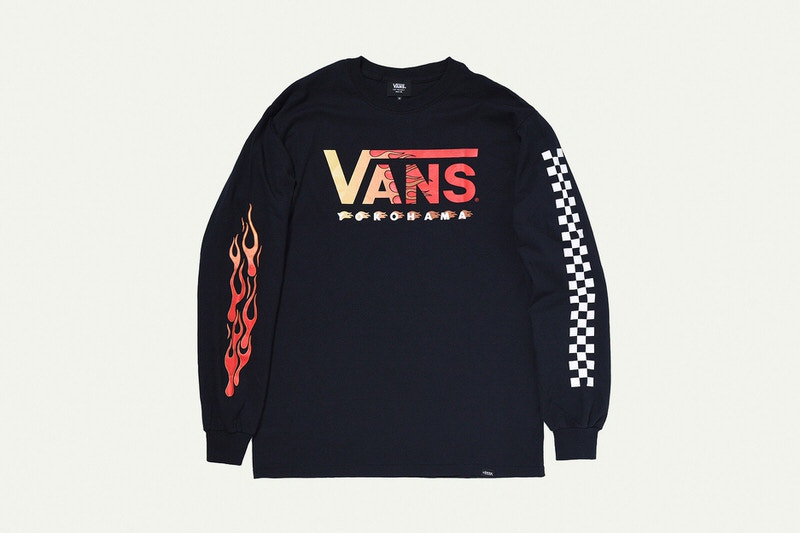 MQQNEYES x Vans Crew Socks