Multidisciplinary Mick Batyske — who deejays as MICK — is currently at the height of his powers. The Youngstown, Ohio native who now calls New York City home continues to widen the scope of his successes through a mixture of intuition and conviction. The two seem to feed one another yet don't counteract each other's individual importance.
Mick's ability to balance the two is primarily why he's one of the most beloved and requested DJ's in the country. He has gigged for everyone from LeBron James to the late, great Prince. Mick's musical talents have taken him as far as Germany to deejay the Boost launch at adidas headquarters and to the White House, curating tunes for former First Lady Michelle Obama.
There's a science to what Mick does, which is to say that it's no fluke that he does it so well. Receiving his MBA in marketing from John Carroll University and having added executive education classes at Harvard University, Mick's mastery of methodically breaking down what people will respond to has made him an effective DJ, start-up investor, and business mind.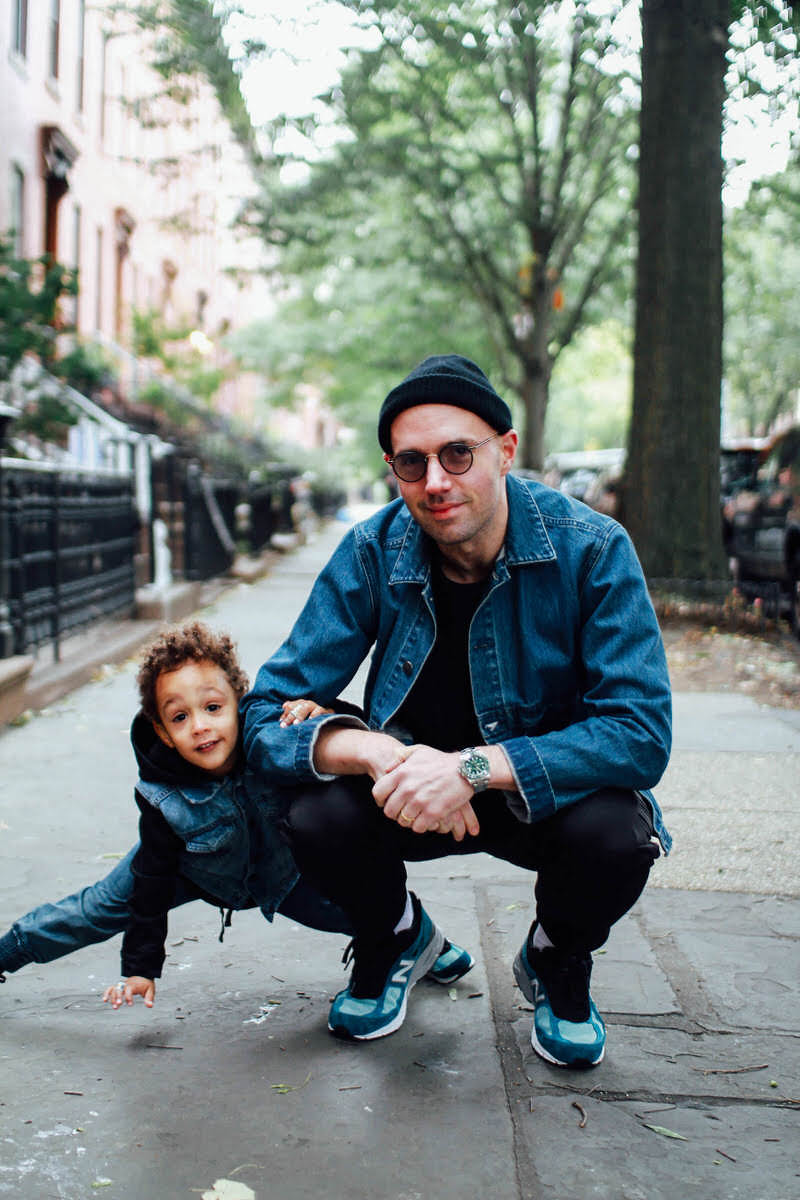 That same thoughtfulness is poured into Mick's lifelong adoration for sneakers. Over the years he's been fortunate to travel as both a DJ and business speaker, procuring many of his favorite sneakers from far reaches — hundreds and sometimes thousands of miles from his home in Brooklyn. And like any good dad, when he's copping pairs for himself, he's also securing heat for his uber-stylish three-year-old son, Myles.
Mick, his wife Rana, and Myles are among New York City's most stylish young families. Afternoons at the park, unscripted moments on the stoop, or one of countless bodega runs seamlessly become impromptu photo shoots. Or, more simply, prime opportunities to flex new sneaker pick-ups.
While briefly back home between gigs and before a Hawaiian vacation, Mick gathered a few choice pairs for his My 5. He even pulled a few of Myles' favorites…because kids fits matter, too.
adidas Solar Hu Glide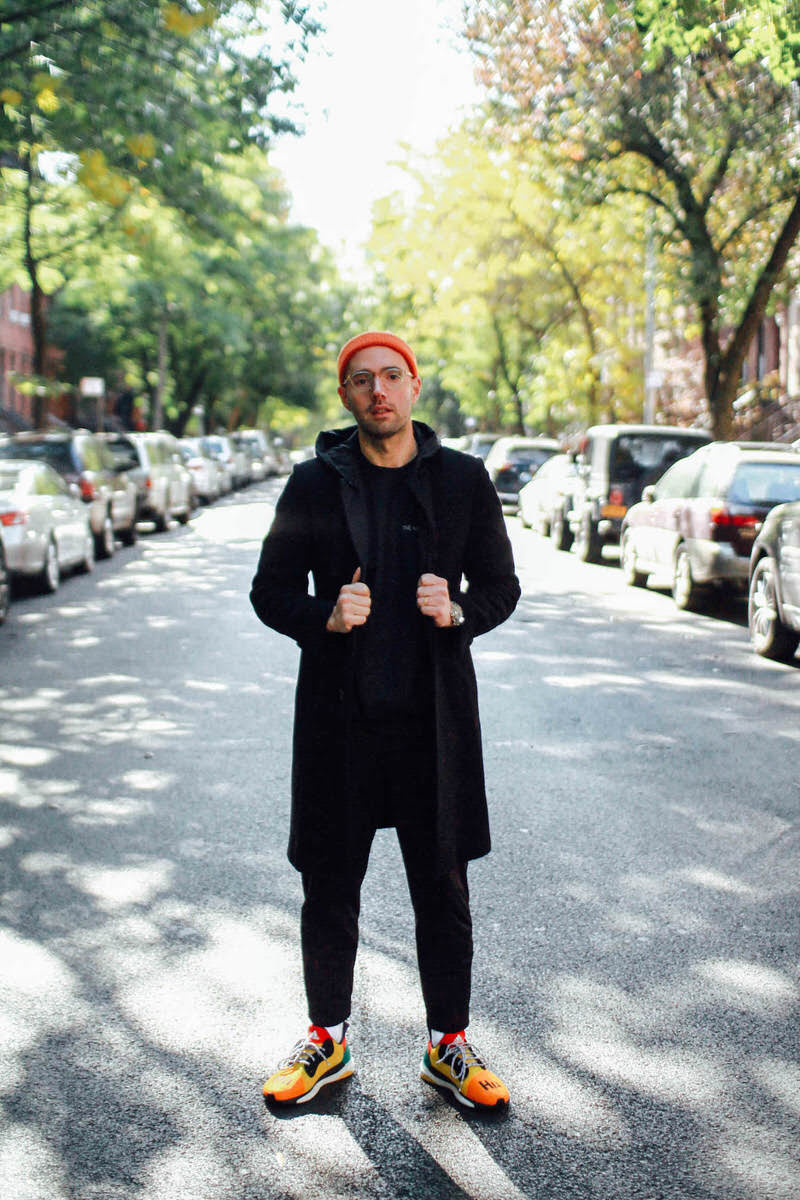 Mick: I've always been more of an Ultra Boost guy than an NMD guy. Pharrell's Solar Hu Glide kind of splits the difference. They're super comfy. The colors are vibrant yet still work for fall attire. Myles said they remind him of Bert and Ernie.
John Elliott x Nike Air Force 1 Low
Mick: John Elliott is one of my favorite designers. His take on the Air Force 1 is perfect; it's all about subtle improvements. No need to reinvent the wheel. Just make the wheel more luxurious and comfortable.
Air Jordan 5 NRG "Bel-Air"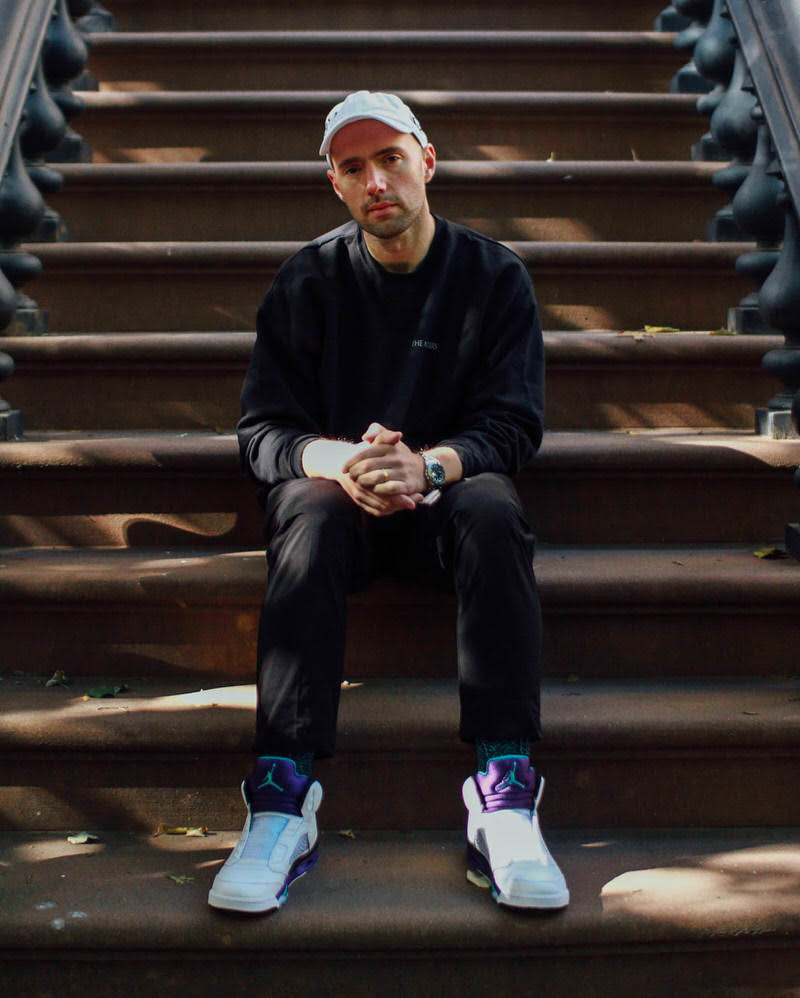 Mick: The Fresh Prince of Bel-Air is one of my favorite shows of all-time. I've been privileged to DJ lots of events for Will's family, and everyone knows about the Summertime [mixtape] series I do with Jazzy Jeff. Thus, these "Bel-Air" Grapes are super special to me. And they're laceless!
Honorable mention to my homie Ducky for the cap: Layr is one of my favorite new brands. LeBron wears it all the time. It's dope.
Nike Air Monarch "Triple S" Custom
Mick: I'm not much of a Balenciaga sneaker guy but I loved the [original] colorway. I had my homie True Blue Customs make me a special pair of Monarchs with those same vibes. It's super meta: a dad shoe homaging a dad shoe that was influenced by the original dad shoe! [Laughs]
size? x adidas Yung-1
Mick: This collaboration is incredible. I'm fortunate to get most of my sneakers gifted, but I was very excited to cop these.
Fun fact: I was DJing a party when these released. It was near 2am local time in NYC but mid-morning in Europe. I had the [size?] website up on both my computer and my phone so I could grab these. It was 1:59am and I'm frantically refreshing — while DJing — and finally, they pop up for purchase.
As I'm simultaneously entering my credit card and DJing, I hear someone say "Yo! Those are fire. Get me a pair, God!" while attempting to pass me some Courvesoir. The voice sounded like a dungeon dragon and, of course, it's Busta Rhymes, who has just walked into my booth.
We've been friends forever so I'm politely attempting to delay his energy about sneakers and life but it was too late. They had sold out and the party, like they tend to do, went on. Thank God for resellers.
Myles' Rotation
New Balance 990.v2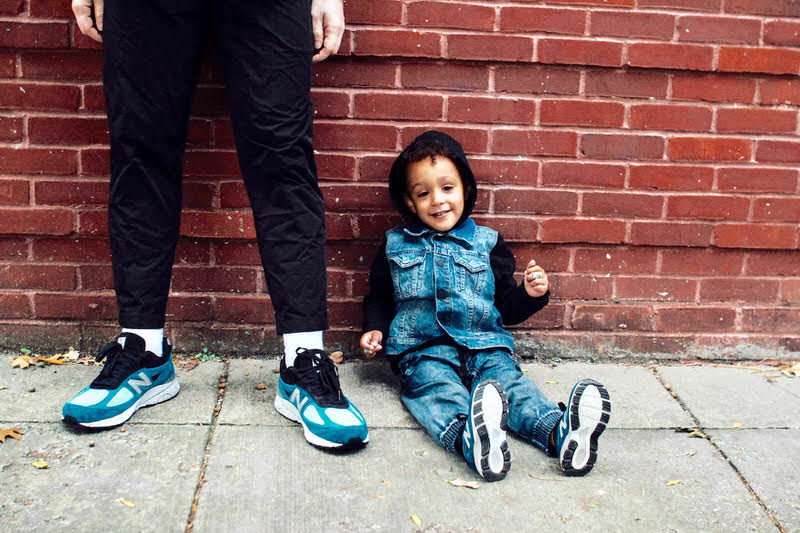 Mick: Yes, we do a lot of matching Dad/Myles shoe days. It's fun and we have the same style. The 990s are so timeless. I'm sure one day he will be wearing some with HIS son, which is a crazy thought.
adidas Superstar 80s "Camo"
Mick: He loves these. Heavy fall vibes: camo and orange. It makes me want to play him some '90s Black Moon albums. Plus, shell-toes are such a classic silhouette.
Sean Wotherspoon x Nike Air Max 1/97
Mick: Walking into preschool in the AM is a toddler version of watching PJ Tucker and LeBron James walk into the arena before tip-off. It's a sneaker fashion show among humans who can't yet read or write.
Fun fact: I got these Wotherspoons sent to me only because they were gifting them to my son and I got the sloppy seconds. [Laughs] "Oh, you're Myles' daddy? Ok, we got you." But hey, whatever works, right? They're probably my favorite shoe in his rotation — everything about them is simply perfect.
Images: Austin Withers and Ravie B (lead image)