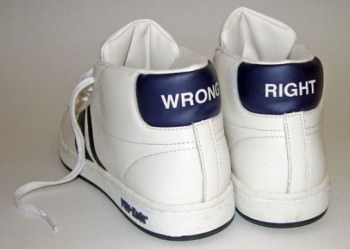 Mark McNairy got his hands on some PRO-Keds for this Fall, and is set to release a number of Royal Flashes and Royal CVOs. We saw the latter up close a few months back, but this is our first look at the high tops.
The Flashes will come in three colorways–white and navy, black and white and royal blue and yellow. The last pair of the group is done in suede, while the other two utilize leather. The low top shoes all use suede builds and sit on either gum or white vulcanized soles. The above link shows them in detail.
Click here for more looks.