Where To Buy The Maharishi x Reebok LT Court
goat.com
Maharishi and Reebok have an upcoming collab in the works. The duo is working on a reimagined version of the Reebok LT Court.
Blechman provides insight into the inspiration behind the collab stating, "hemp belongs to one of Earth's most versatile, resilient, and advanced plant families, which makes it particularly meaningful to us as a medium for product creation."
Despite the Reebok LT Court being overshadowed by other Reebok basketball shoes from the 80s and 90s, the duo has found a way to reintroduce the vintage silhouette to the sneaker community. Maharishi is known for replacing leather materials in favor of eco-friendly hemp in earth-like tones. Similarly, the duo uses yellowed midsoles for an aged look.
The Maharishi x Reebok LT Court releases first on October 28 exclusively at Maharishi and Maharishi stores, followed by a global release on November 7 at Reebok and select retailers for $120. Check out the promotional imagery below and hit up our Sneaker Release Page for more updates on upcoming drops.
Maharishi x Reebok LT Court
Style #: GZ9587
Release Date: October 28, 2022
Price: $120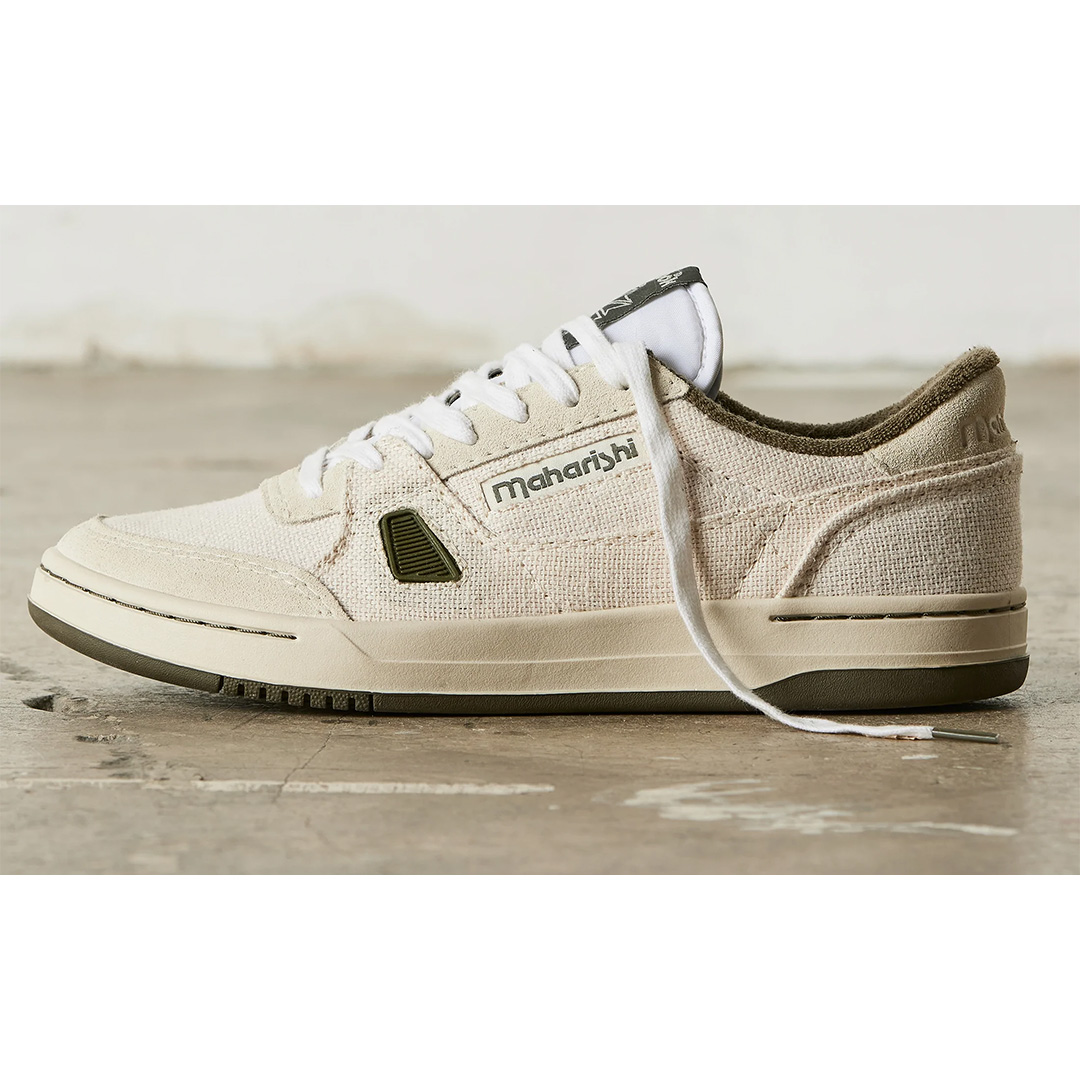 Maharishi x Reebok LT Court GZ9587